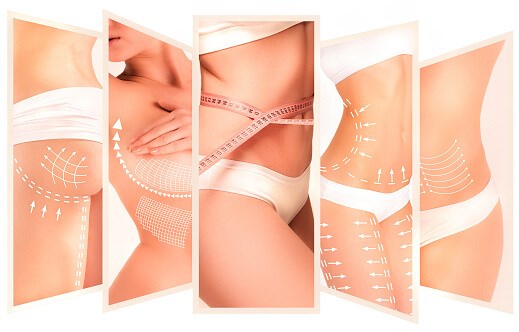 Each year the tabloids and internet forums are full of stories documenting major transformations following cosmetic surgery procedures. As with anything else, there are trends in the cosmetic surgery industry and some procedures come and go.
These are the top five most popular plastic surgery procedures being performed by cosmetic surgeons in San Diego today.
BREAST AUGMENTATION
Year after year, breast augmentation continues to be the No. 1 plastic surgery procedure. Many women choose to undergo this procedure to boost their confidence and add fullness to their natural breasts. There are plenty of women who also go through breast augmentation to correct uneven breasts, or to repair damage after breast cancer.
LIPOSUCTION
Men and women from all walks of life choose liposuction to give them a new lease on life. Liposuction is a safe and effective way to contour body areas and remove unwanted fat. Working hand in hand with your surgeon to incorporate healthy eating choices and exercise will positively affect the results of liposuction.
NOSE RESHAPING
This procedure is extremely common and often goes unnoticed. It can be used to straighten a crooked nose, shave down a dorsal hump, improve a rounded or bulbous nasal tip or repair damage from a previous break. Unless the nose reshaping is drastic, it is usually most noticeable to the individual who has had the procedure and provides a subtle, alluring look.
Nose reshaping can be done for medical reasons as well if you have a deviated septum or other breathing difficulty.
EYELID SURGERY
As we age, our upper eyelids begin to droop and puffiness from fatty tissue under our eyes becomes obvious. Eyelid surgeries are common among men and women who wish to have a more refreshed and youthful appearance, without the "sags and bags." This procedure offers a quick recovery time and amazing results.
FACELIFTS
The full facelift continues to be the gold standard in giving men and women a youthful appearance. By eliminating wrinkles in the brow, around the eyes and cheeks, and enhancing the neck and chin area, you can drop years off of your appearance.
This is a more intensive cosmetic surgery procedure, but provides you with the most complete results.
SHUMWAY COSMETIC SURGERY
If you are considering elective cosmetic surgery in San Diego, consider whether one of these procedures is right for you. All of these procedures have been around for years, and Dr. Shumway at Shumway Cosmetic Surgery can help you determine which options are best for your goals.
Enjoy a free consultation to discuss your ideal facial and body image goals and how to get you there!