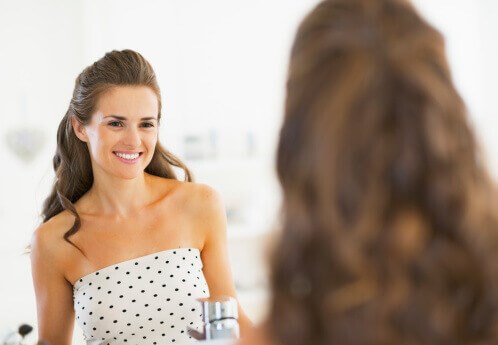 We all have a vision of how cosmetic surgery will improve our looks and turn back the 'hands of time.' However, each procedure has its own limitations and it's hard to know exactly how you will look until the procedure is completely done and well healed.
KNOWING WHAT KIND OF PROCEDURE YOU'RE GETTING
When you sit down for a consultation with Dr. Shumway, you will start by talking about your goals for your appearance, perhaps sharing photos of yourself at a younger age. Dr. Shumway will present you with his opinions as well as options that are suited to reaching those goals. He will be honest and clear about what each procedure can and cannot do for you.
Make sure you take notes about the details of each procedure so you can think through them before making a decision.
MANAGING YOUR EXPECTATIONS
When it comes to cosmetic surgery, many people stake their emotional and mental well being on what they'll look like when the procedure is done. Before you consider undergoing a major procedure, make sure that you talk to your doctor about what to expect and how much the procedure will really change your life.
It is also important that you understand the risks involved with the procedure and any side effects that you may encounter.
PREPARE FOR HEALING TIME
One of the biggest shocks for people who have undergone facial plastic surgery in San Diego is the first look in the mirror. While you may have a mirror available to you immediately after surgery, the reality is that your face will take several weeks to heal completely.
During this time you may have a lot of bruising and swelling and even some hair loss. Some people take a first look in the mirror and panic because they have failed to account for the realities of a major invasive procedure. Don't panic; be patient while your body works to heal into the perfect look.
It is impossible to know exactly what you might look like with plastic surgery, but your doctor should arm you with the best information available about what each procedure can do for you and what the immediate recovery of those procedures will look like.
SHUMWAY COSMETIC SURGERY
If you are curious about how you would look with breast augmentation, body contouring, a facelift or some other procedure, contact the team at Shumway Cosmetic Surgery today.
Enjoy a free consultation with Dr. Shumway to answer any of your cosmetic surgery questions today and share with you some of our specials.