About After Weight Loss Surgery
If you have experienced a major weight loss, it is understandable to be ecstatic about your new body, having moved past a big hurdle in life. However, while your new shape represents a proud accomplishment, you may face the frustrations of how you look with your clothes off or how clothes fit. This may be because of the leftover skin on your body that did not shrink with the new you. Even if you continue to lose weight and build muscle, the skin will remain the same. Unfortunately, no matter where the loose skin resides, skin removal and tightening surgery after weight loss will be necessary to remove the daily reminder of your weight gain. Our cosmetic surgeon and a diplomate of the American Board of Cosmetic Surgery, Dr. Robert A. Shumway performs after weight loss surgery for men and women on a personalized basis. As a life-changing procedure at Shumway Cosmetic Surgery, after weight loss skin tightening is a dramatic step in a weight loss transformation.
Dr. Shumway received his surgical training at some of the nation's finest medical centers, and today, he performs cutting-edge techniques in body shaping. At Shumway Cosmetic Surgery in La Jolla and San Diego, CA, we understand that undergoing cosmetic surgery is a big deal. Because of this, we hope it is comforting to know that Dr. Shumway will guide you in choosing the most appropriate cosmetic procedure to achieve your goals.
Arm lift
Waving to a friend. Dancing at a party. Hailing a taxi. These may seem like innocent gestures to most, but if the undersides of your upper arms sag or appear loose due to excess skin, the embarrassment can be impossible to ignore. If you're frustrated with the appearance of your arms and have found exercise ineffective at toning the area between your underarm and elbow, it might be time to consider surgery. A brachioplasty, also called an arm lift, is an elective cosmetic procedure that reshapes the arm and connecting area of the chest wall. We can help you achieve a nice contour to your upper arm.
Thigh lift
Loose skin on the inner or outer thigh may not only be cosmetically unappealing but also medically challenging for weight loss patients. When the skin folds over itself or constantly endures the friction caused by the thighs touching each other in clothing or during walking, it can cause skin irritation. Chronic bacterial infections, rashes, and other skin disorders can accompany thigh skin that is redundant and needs to be removed for medical reasons.
Body contouring
At Shumway Cosmetic Surgery in La Jolla, CA, we're proud to offer the latest body contouring procedures to help you achieve your cosmetic goals. Losing a significant amount of weight may require a combination of surgeries in your mid-body to remove skin that hangs from your abdomen, buttocks, hips, and/or thighs. Body contouring (with and without liposuction or muscle tightening) can include any combination of the following lift procedures: body lift, neck lift, back lift, breast lift, tummy tuck, butt lift, and thigh lift.
Reviews
"Let me start of by saying Dr. Shumway and his staff are amazing. Since my first appointment to now almost a year post off since my breast augmentation there always giving me the bestservice. I am a mother of 3 and my goal was a natural look and Dr. Shumway did such an amazing job and I highly recommend him. I am from Southern California and I had been debating for years to go to Mexico for my surgery obviously due to the fact in Mexico I would of paid alot less, butI love my results and it was worth every penny. My health was worth every penny to get my surgery done in a safer environment."
- K.A. /
Yelp /
Jan 29, 2020
"I will give him 5 stars  friendly staff, they made me feel supper comfortable.I love my breast implants went from a nearly B to a D we made the best choice and i mean we because he help me out decide what was best for my size.I am petite and i went looking for something that fit my body.I honestly had no complications.the scars are fading away my breast looks awsome. Overall awesome experience!!!! Cant wait to go back"
- V.M. /
Yelp /
Jan 29, 2020
"Dr.shumway is awesome for so many reason and his front staff is a so lovely and help full They answered every question I had prior to surgery and my recovery was amazing I love dr and his staff Kat Yami and tori lovely souls"
- C.L. /
Yelp /
Jan 29, 2020
"I love the staff , super friendly , welcoming , the process from beginning to end made me so excited and comfortable with my the surgery ! Dr Shumway explained what he was doing and answered every question I had without me having to ask , the staff keeps in contact and checks up to ask how the healing is going. I highly recommend coming here for surgeries , facials , etc. Heather is amazing ! My face has never looked better from her facials !"
- J.S. /
Yelp /
Jan 29, 2020
"I had breast implants done with Mr. shumway best service ever ,friendly staff Just amazing!!!! i would happily recommend him."
- V.M. /
Facebook /
Jan 14, 2020
Previous
Next
After Weight Loss Surgery - Ideal Candidates
The best individuals for skin removal and tightening surgery are those who are dealing with loose and wrinkled skin due to a massive weight loss or weight fluctuations that have damaged the skin. Inelastic skin will not "bounce back." Once it gets to this point, a cosmetic skin removal surgery is the most effective way to reduce the tissue and firm the remaining skin for a tighter and healthier appearance. It's recommended that patients be near a healthy weight before having this procedure. If this describes you, Dr. Shumway will consult with you one-on-one at his office in La Jolla, CA. He also sees patients who had bariatric surgery to lose the weight and can work with the bariatric surgeon to give you care that is in your best medical interest.
After Weight Loss Surgery - Surgical Technique
After weight loss surgery is typically considered an invasive treatment. This surgery utilizes general anesthesia and lasts between 3 – 7 hours based on the number of procedures being performed. If you are having multiple areas treated at the same time or skin tightening in tandem with another cosmetic surgery, you may need to have an overnight stay at a local hospital or accommodating surgical facility. Dr. Shumway will have this all planned out before your surgery takes place.
Liposuction is often incorporated during the procedure to remove fat and then followed by the skin removal procedure. Once the skin is removed, the remaining skin is repositioned and sutured closed. Since muscle tightening is not considered a medical necessity, it may not be included if you are having this surgery for medical purposes. Scars will be a part of this treatment. However, every effort will be made by Dr. Shumway to create the incisions as discreet as possible. We will also make sure that you have detailed instructions on how to care for your incisions at home for a healthy outcome.
After Weight Loss Surgery - What to Expect
When you are released from our care, you will need to schedule enough time to rest at home. Small tubes may be inserted near the incisions to help minimize swelling and drainage, and compression garments will be provided to help with swelling. For most patients, it takes about 2 – 4 weeks until they can resume light activities, but considering the complexity of the surgery, it may take longer. Dr. Shumway finds that most of his patients are recovered around six months. After weight loss surgery can be a life changer for patients with noticeable outcomes that are immediate. Once healed, you can wear clothing you want and become more active without loose skin getting in your way.
After Weight Loss Surgery FAQ's
How much does after weight loss surgery cost?
Your cost for after weight loss surgery varies based on what's included in your treatment plan. In your initial consultation, Dr. Shumway will develop your custom treatment plan to fit your concerns. When your treatment plan is finalized, he can then estimate costs, which will include fees for the facility, anesthesia, care before and after your surgery, and more. So that you can concentrate on getting great results from a skilled cosmetic surgeon, like Dr. Shumway, we take several payment methods and can help you find low-interest financing. Also, some skin removal surgeries after weight loss may be covered by insurance if it is a medical necessity. We can also discuss this at your consultation as well.
Can I use insurance to pay for my after weight loss surgery?
Health insurance, on the whole, does not pay for the costs of elective surgery. Although, policies do vary and may cover you if excess skin is deemed a medical issue. If you are planning to submit a claim to your insurance company, please let Dr. Shumway know in your initial consultation. He can give you the necessary paperwork and information to submit to your insurance company.
What will be included in my after weight loss surgery?
Common areas that are a part of this procedure are the stomach, butt, thighs, breasts, arms, and neck. In your initial consultation, Dr. Shumway will understand your concerns and goals before completing an exam. When this is done, he will give you his suggestions on what needs to be part of your surgery.
When should I have the after weight loss surgery?
As you start to lose a lot of weight, excess skin will become visible and it's usually a good time to schedule your initial consultation at Shumway Cosmetic Surgery. In this consultation, Dr. Shumway will discuss what you should do before your after weight loss surgery and what areas should be part of your surgical plan. Before scheduling surgery, you need to be at or near a healthy, stable weight. We may also talk about how long you need to maintain your weight before having skin removal surgery.
What will my recovery be like after surgery?
The length of your recovery will depend on how many areas you are addressing during after weight loss surgery. If you are having several areas treated, it will take you longer to recover. In your initial consultation, Dr. Shumway will discuss what you can expect after surgery and what may make you more comfortable. Appointments for follow-up exams at Shumway Cosmetic Surgery should be scheduled so Dr. Shumway can assess your recovery.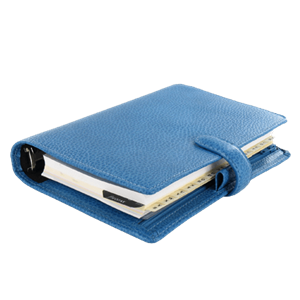 Plan Your Procedure
Starting

From

$12,500

Average Procedure Time

3 – 7 Hours

Procedure Recovery Location

Outpatient
Contact Us
Losing weight is such a wonderful accomplishment, and we are so happy for you if you finally met your weight loss goals. If sagging and wrinkly skin is a new frustration, Dr. Shumway invites you to learn more about your alternatives for skin removal surgery. After weight loss surgery could further sculpt your physique and help you to meet and surpass each of the amazing goals you made for yourself. Contact Shumway Cosmetic Surgery in La Jolla, CA to schedule your consultation.
Related Procedures