Gynecomastia treatment may translate into "male breast reduction" for you. However, taking away breast tissue from a man's chest with a unique surgical approach specifically designed to improve a man's body contours means much more to the men having it done. As a diplomate of the American Board of Cosmetic Surgery and our cosmetic surgeon, Dr. Robert A. Shumway has spent decades adapting his surgical techniques to enhance the masculine features of his male patients. Seeking treatment for gynecomastia can be life changing for most men. It is understandable that men with this condition may feel self-conscious about their chest, especially in situations where the upper body and chest are seen, such as at the beach, pool, or at the gym (especially here in sunny California). Our gynecomastia treatment will enhance your masculine features and send your confidence through the roof.
The medical term gynecomastia is used to describe the enlargement of male breasts and affects between 40 – 60 percent of adult men. Luckily, it can be fixed with a male breast reduction that involves liposuction and the surgical removal of excess tissue. The remaining tissue is used to create a tighter and more masculine appearance. Schedule a consultation today to see if this male cosmetic surgery for gynecomastia at Shumway Cosmetic Surgery is right for you.
Reviews
"Let me start of by saying Dr. Shumway and his staff are amazing. Since my first appointment to now almost a year post off since my breast augmentation there always giving me the bestservice. I am a mother of 3 and my goal was a natural look and Dr. Shumway did such an amazing job and I highly recommend him. I am from Southern California and I had been debating for years to go to Mexico for my surgery obviously due to the fact in Mexico I would of paid alot less, butI love my results and it was worth every penny. My health was worth every penny to get my surgery done in a safer environment."
- K.A. /
Yelp /
Jan 29, 2020
"I will give him 5 stars  friendly staff, they made me feel supper comfortable.I love my breast implants went from a nearly B to a D we made the best choice and i mean we because he help me out decide what was best for my size.I am petite and i went looking for something that fit my body.I honestly had no complications.the scars are fading away my breast looks awsome. Overall awesome experience!!!! Cant wait to go back"
- V.M. /
Yelp /
Jan 29, 2020
"Dr.shumway is awesome for so many reason and his front staff is a so lovely and help full They answered every question I had prior to surgery and my recovery was amazing I love dr and his staff Kat Yami and tori lovely souls"
- C.L. /
Yelp /
Jan 29, 2020
"I love the staff , super friendly , welcoming , the process from beginning to end made me so excited and comfortable with my the surgery ! Dr Shumway explained what he was doing and answered every question I had without me having to ask , the staff keeps in contact and checks up to ask how the healing is going. I highly recommend coming here for surgeries , facials , etc. Heather is amazing ! My face has never looked better from her facials !"
- J.S. /
Yelp /
Jan 29, 2020
"I had breast implants done with Mr. shumway best service ever ,friendly staff Just amazing!!!! i would happily recommend him."
- V.M. /
Facebook /
Jan 14, 2020
Previous
Next
Gynecomastia - Ideal Candidates
Male breast reduction surgery is reserved for men who have enlarged breasts that cannot be reduced through a healthy lifestyle or exercise and diet. If you feel bothered by the appearance of your chest (but physically healthy), you could possibly benefit from gynecomastia surgery by Dr. Shumway at Shumway Cosmetic Surgery. Teenagers may also attain positive results from gynecomastia treatment; however, a secondary procedure may be warranted later as an adult if abnormal breast tissue continues to form. In your initial consultation with Dr. Shumway, treatment considerations will be given, including the possibility of undergoing surgery to correct the condition. A diagnostic blood panel (checking hormone levels) and some imaging may be necessary for a gynecomastia diagnosis.
Gynecomastia - Surgical Technique
Liposuction is generally utilized during surgery for gynecomastia. With the patient safely under general anesthesia, liposuction reduces excess pockets of fat from the internal chest region. Afterward, any skin showing laxity will be removed to produce a more tightened look, and then the areola and nipple will be surgically reshaped and placed into a proper position. For most men, this method requires an incision close to where the glandular tissue collects. After the pockets of fat and excess skin have been removed, Dr. Shumway will pull and tighten the remaining skin.
Gynecomastia - What To Expect
Following your gynecomastia surgery, the chest will be secured with a compression bandage to help control bruising and swelling. For complex cases where a reconstructive method was used, a small tube for draining may be placed to help with fluid. The outcomes following male breast reduction surgery are almost immediately noticeable and most men are extremely satisfied with the cosmetic enhancement. Any incisions made during treatment take several weeks to heal and any scars left behind are barely seen. With your new, masculine-appearing chest, you may get permission from Dr. Shumway to engage in exercise and weight training, which will extend the end results.
How much does male breast reduction cost?
Excessive male breast tissue (gynecomastia) is a medical problem that is best handled by an experienced surgeon. For this reason, Dr. Shumway suggests you focus on how to get your best results rather than costs. To make male breast reduction surgery fit your budget, Shumway Cosmetic Surgery takes several payment methods and we can help you locate low-interest financing. While surgery for gynecomastia is usually not covered by insurance, it's worth contacting your insurer to check.
What causes gynecomastia?
Gynecomastia develops in men when there is an imbalance in the hormones. Typically, gynecomastia is connected to the use of androgens and anabolic steroids. Gynecomastia might also be triggered by some medical conditions (hyperthyroidism, hypogonadism, and tumors) or some medications (chemotherapy or anti-anxiety medications).
How can I tell if I have gynecomastia?
Gynecomastia occurs in men when there is an overgrowth of breast tissue in the chest, which can cause swelling, pain, and tenderness. Some patients might have pseudogynecomastia (false gynecomastia) so Dr. Shumway suggests patients lose weight by following an exercise plan and healthy diet before considering surgery. If you have excess breast tissue when you are at a healthy weight, Dr. Shumway will perform a physical exam and order diagnostic tests. This might include a mammogram, blood tests, or a biopsy to look for other causes, like an infection of the breast tissue (mastitis) or cancer.
Can gynecomastia be treated with exercise or pills?
Male breast reduction surgery is the most effective treatment for gynecomastia. Currently, the FDA (Food and Drug Administration) hasn't approved any medications for the treatment of gynecomastia. Although they aren't approved for gynecomastia, a few breast cancer medications (Raloxifene or Tamoxifen) might give you minimal improvements. Upper body weight training to increase the pectoral muscles will not reduce the excess breast tissue and could even make the breasts look bigger.
Will this fix puffy or pointy nipples?
Puffy or pointy nipples may be caused by glandular gynecomastia. If you are concerned about this, be sure to tell Dr. Shumway at your consultation. He will personalize your surgical plan to select the best incision pattern and technique to improve your nipples. Oversized areolas may also be corrected in surgery for gynecomastia. It is crucial to be open with Dr. Shumway about all your concerns and wants during your initial consultation so he can make sure you get the best results.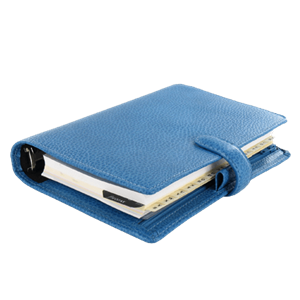 Plan Your Procedure
Starting

From

$5,500

Average Procedure Time

3 – 4 Hours

Procedure Recovery Location

Outpatient
Contact Us
Reclaim Your Chest in San Diego & La Jolla, CA
If you are frustrated with the side effects of male breast enlargement (gynecomastia), we invite you to get in touch with our office and schedule a private consult with Dr. Shumway to learn about our male breast reduction procedure at Shumway Cosmetic Surgery. Once you've had treatment for male breast enlargement (gynecomastia), you won't have to keep hiding your chest when you go to the gym and beach. We have worked with many La Jolla, CA men and have enjoyed helping them reclaim their confidence.
Related Procedures
Related Post