Looking like you've "had work done" may or may not be a plus for you. Some people really like dramatic changes and exaggerated looks. Others prefer more subtle differences that do not call attention to themselves. When it comes to augmenting or lifting the lip(s), our cosmetic surgeon, Dr. Robert Shumway, can certainly appreciate and help patients with all kinds of preferences. As an accomplished La Jolla, CA cosmetic surgeon, Dr. Shumway is proficient in minimally invasive aesthetic procedures of the face, body, and breasts. He has the experience to create the lip line you want to look natural and gorgeous as he has for other patients for many years.
Dr. Shumway provides an array of cosmetic procedures, which improve the overall look of the face. He does this by creating results with balance. One example is the lip lift procedure. Lip lifts transform and deliver noticeable definition to the curves and peaks of the lips to provide a newly defined, beautiful mouth. This surgery is minimally invasive, heals rather quickly, and normally yields positive outcomes. This surgery can be performed simultaneously with other cosmetic surgeries or alone. In a private consultation, Dr. Shumway will learn more about you, examine your facial features, discuss your cosmetic goals, and determine whether a lip lift surgery will help you meet your surgery intentions.
Reviews
"Dr. Shumway and staff are wonderful. He is careful and skilled at natural looking bodies."
- S.B. /
Google /
Dec 02, 2019
"Awesome Lip Injections!! Dr. Shumway is the best injector for lips and cheeks.  I lost a lot of volume in my face recently from weight loss and....uh, aging (unfortunately).  He injected permanent filler in my lips and Restylane in my cheeks.  I look like I did about 5 years ago!  I am very happy with the results.  Thank you Dr. Shumway!"
- C.G. /
Yelp /
Nov 06, 2019
"Dr.shumway is awesome for so many reason and this is an amazing deal that I wanted to share with everyone! Any surgery you want!"
- C.L. /
Yelp /
Nov 04, 2019
"I highly recommend coming to Dr. Shumway not only is he a great doctor but the front staff is amazing! I am always greeted with warm smiles. His staff & him self made me feel very comfortable when I first came in to get Dysport. I will never go anywhere else."
- A.M. /
Yelp /
Jun 06, 2019
"I highly recommend Dr shumway. I will recommend him and his staff to anyone. I got a BA in nov 17 and my results amazing I also got some Botox in my forehead. When I first went in I was so nervous but the dr shumway and his staff made me feel so comfortable"
- M.M. /
Yelp /
Jun 06, 2019
Previous
Next
Great candidates for a lift lip will want to change the lips in more than just fullness. You may have lips that are:
Asymmetrical
Thin and unshapely
Spaced too close or too far from the nose
Cover your upper row of teeth
Always in the "frown" position
During your consultation with Dr. Shumway, please explain your unique needs and specific fears so that the proper lip procedure can be chosen. At times, patients request a total lip lift surgery when they in fact simply need this gummy smile concealing procedure.
Your lips are unique to you! There are many approaches that can be utilized during a lip lift surgery. However, the two most frequently requested techniques are:
Gull-wing lip lift
This technique is performed to boost the appearance of the Vermilion border, also known as the line that curves the upper lip, which forms the top of the Cupid's bow (center of the top lip). During this procedure, the skin tissue is meticulously detached, and the lips are lifted to strengthen the appeal of the lip line.
Sub-nasal lip lift
When the philtrum (space between the nose and top lip) is too long, the philtrum can upstage the lips. A lip lift employing this technique would require a tiny portion of skin from beneath the nose to be removed so the skin could be sutured in a higher position. This will naturally lift the lip into a new elevated position. The sub-nasal lip lift technique makes the lips appear fuller and larger, emphasizing the Cupid's bow and increasing the volume of the Vermilion border.
A lip lift is sensitive in nature but typically provides lovely outcomes. Depending on the technique agreed upon, the lip lift may be completed within minutes or could take two hours. In addition to some pain, you should expect some swelling and bruising the first two weeks after a lip lift as the face and lips adjust. After the bruising and swelling have gone down, you should see marked enhancement and impressive results.
We will also prepare you with instructions on how to care for your surgery site at home during your recovery. Scar care is vital to limit the visibility of your surgical scar.
Frequently Asked Questions
How much does a lift lip cost?
A lip lift starts at $3,500. During your consultation, we will discuss all that is necessary to reach the cosmetic surgery goals you have in mind. In the consultation, Dr. Shumway will evaluate your appropriateness for the lip lift with all of your facial features to give you facial balance. He may make alternative recommendations based on what is possible for your lips. Then, we will discuss your fees for the procedures you have with Dr. Shumway.
Why not just use a cosmetic injectable?
Cosmetic dermal fillers can be injected into your lips to create more fullness where it is needed. However, this will not solve the aesthetic concerns a lip lift would address. A filler will only project the lip outwardly, not raise it into a new position on your face. Plus, cosmetic injectable fillers are a temporary solution that requires maintenance injections to refresh the results. Dr. Shumway will discuss your options in a detailed consultation at our office in La Jolla, CA.
Will I have a scar?
Since a lip lift will require an incision, it will leave a very small scar. Dr. Shumway places the incision inconspicuously at the bottom of the nose (in a crease). The sutures will be made inside the inner lip where they will not be observable for everyone to see. With the proper scar care routine, your lip lift incision mark will be minimal to nearly invisible.
If it doesn't plump my lips, why should I have a lip lift?
It all comes down to the placement of your lips on your face. A lip lift is not meant to fill out your lip. It will redefine the shape and position of the lips to make them more aesthetically pleasing. Many patients see Dr. Shumway when they want to transform their "Cupid's bow" and shorten the space between the top lip and the base of the nose (it is recommended that the vertical space be 12 – 15 mm in height for the best cosmetic result). If you want to have fuller lips, you can ask Dr. Shumway about dermal fillers (injectables), or a lip implant.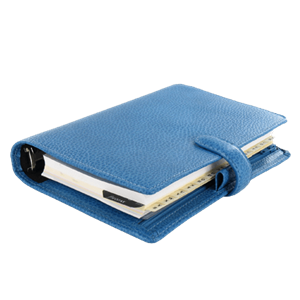 Plan Your Procedure
Starting

From

$3,500

Average Procedure Time

2 Hours

Procedure Recovery Location

Outpatient
Contact Us
Although lip surgeries are intricate in nature, they often yield stunning results. You do not have to be concerned with leaving Shumway Cosmetic Surgery with "duck lips," or lips that have obviously been dramatically enhanced. Dr. Shumway performs lip lift procedures that provide phenomenal, yet organic-appearing outcomes that increase the overall look of your face. If you are considering a lip lift and believe that now is the time, please contact Shumway Cosmetic Surgery to make an appointment.