Cosmetic nose surgery (rhinoplasty) is an aesthetic treatment used to improve the look of the nose. Furthermore, it may help correct functionality in many patients. San Diego and La Jolla, CA cosmetic surgeon Dr. Robert A. Shumway is an experienced cosmetic face and nose surgeon who performs rhinoplasty by taking a conservative approach producing the most beautiful and natural-looking results. While rhinoplasty consists of delicate changes, results usually are quite dramatic. Rhinoplasty at Shumway Cosmetic Surgery can be applied to make a nose appear smaller in size or enhance a nose that is too large or wide. Unless the nose reshaping is drastic, it is usually most noticeable to the individual who has had the procedure and provides a subtle, alluring look. Get more information on rhinoplasty before you contact Shumway Cosmetic Surgery to schedule an appointment for a consultation. Nose reshaping can be done for medical reasons as well if you have a deviated septum or other breathing difficulties.
Rhinoplasty Reviews
"Absolutely Amazing Staff and Pain Free Surgery! - San Diego, CA - Extremely personable staff that goes above and beyond their job. They always made me feel so at ease and did everything they could to make sure I was ready to go through this drastic surgery. I chose Dr. Shumway's office for a Rhinoplasty consultation about two years ago. When I recently went back they quoted me the same price as my consultation & that same day I booked my surgery."
- J. /
RealSelf /
Jul 16, 2012
Previous
Next
Rhinoplasty - Ideal Candidates
Both women and men are candidates for cosmetic nose surgery. If you're displeased with the overall look of your nose and have specific concerns you wish to enhance or repair, this surgery may be the correct answer. It's very important that expectations are understood as your appearance will be altered. Furthermore, facial maturity should also be complete. This factor will be discussed during your consultation, even more so for patients under 21.
Don't hesitate to ask all your questions during your Shumway Cosmetic Surgery consultation before the procedure takes place. Don't feel that your issues are frivolous. Some people want to know more about the amount of downtime after surgery while others are concerned about the post-op pain during the recovery process. Some rhinoplasty candidates are worried about how long it will be before they can appear in public, and others are simply concerned about the cost. This is why it is important to choose a cosmetic surgeon, like Dr. Shumway, whose priority is to ensure that you feel comfortable discussing your treatment before moving forward.
Rhinoplasty - Surgical Technique
Cosmetic nose surgery is performed while the patient is under IV sedation or general anesthesia, and it is considered an outpatient surgical procedure. Rhinoplasty has varying surgical methods, depending on your concerns and problems. Dr. Shumway performs rhinoplasty using either a closed or an open approach. He can change the shape, length, and proportions of the nose to be in balance with the rest of your face. Once the nasal features are repositioned and the skin is draped back over the newly enhanced framework, sutures or stitches will be put in place to secure the nasal skin in an inconspicuous way (so that you should not see scars). Dr. Shumway may use nasal packing and/or a nose splint to help with the swelling and healing of the surgical incisions. Once you are released to go home, Dr. Shumway will ask you to wear the nose splint daily and return for a follow-up appointment in the next week for a progress report.
Rhinoplasty - What to Expect
After your nose surgery, your new nose will be very swollen and bruised for a week or so. You will be able to return to work as the pain is minimal and can be managed with cold compresses, over-the-counter pain relievers, and elevation. In almost all patients, there is bruising beneath the eyes in addition to the nose (you may look like you have two "black eyes"). On average, it takes around 2 – 4 weeks to heal from nose surgery. Within this process, strenuous activity or exercise should be avoided. Taking great care of yourself is the best medicine while you are recovering, which means following all of Dr. Shumway's instructions and making your appointments.
How much does rhinoplasty cost?
The cost of rhinoplasty varies based on what technique is used and how complex your procedure is. Before estimating costs, Dr. Shumway will listen to your concerns and goals to help develop your custom treatment plan. When this is done, he can discuss costs for the facility, anesthesia, and more. For your best results, it's important to focus on selecting an experienced surgeon, like Dr. Shumway, instead of the lowest cost. To help make your surgery easier to afford, Shumway Cosmetic Surgery accepts several payment methods and our office can help you find low-interest financing.
Will my insurance cover functional nose surgery?
Although rhinoplasty for cosmetic reasons is not paid by insurance, functional rhinoplasty that is medically necessary to improve your breathing may be covered. If you may be applying for reimbursement from your insurance, please tell Dr. Shumway in your consultation. We can help you submit any needed information and paperwork to your insurance to process your claim.
Are there nonsurgical options to change my nose?
If you want to smooth lumps and bumps on your nose, a wrinkle filler (like Restylane or Juvéderm) might be an option. A filler can temporarily improve minor imperfections, which might help you decide to get a rhinoplasty. Nose surgery is better for larger changes, long-lasting results, and to adjust the internal structure for better function. At your consultation, Dr. Shumway can tell you more about nonsurgical nose reshaping.
Can I combine nose surgery with other facial surgeries?
Some patients think about combining rhinoplasty with another procedure, like cheek or chin augmentation. Having multiple surgeries for a dramatic result can be reviewed during your consultation with Dr. Shumway. Once he understands your goals, he can help you choose which procedures will be in your custom plan. Rhinoplasty can help your whole face appear more balanced so you should wait to see your results before getting another procedure.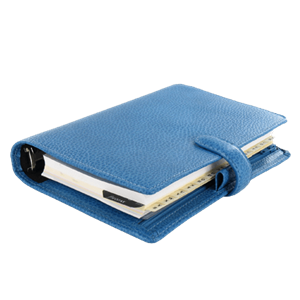 Plan Your Procedure
Starting

From

$5,500

Average Procedure Time

2 – 4 Hours

Procedure Recovery Location

Outpatient
Contact Us
TO Your Recovery & Beyond
Our cosmetic surgeon, Dr. Shumway, has a goal to provide you with amazing surgical care and continuous aftercare services throughout your recovery process and beyond. He has very high success rates with rhinoplasties as it is one of his five top procedures at Shumway Cosmetic Surgery in La Jolla, CA. If you're displeased with the appearance of your nose or if you have breathing problems, nose surgery may help. His aim is to improve your nose so your entire face appears more attractive and proportionate. Even minor adjustments can lead to an impressive difference. We encourage you to contact Shumway Cosmetic Surgery to schedule an appointment.
Related Procedures
Related Posts