At Shumway Cosmetic Surgery, we have been helping people all over southern California fight the aging process and achieve their beauty goals for more than 20 years in La Jolla, CA. Our cosmetic surgeon, Dr. Robert A. Shumway, is still performing each cosmetic injectable as he did on day one — and this includes BOTOX injections for relaxing your facial muscles that are causing wrinkles.
BOTOX has a proven record of outstanding results in making a significant improvement to dynamic lines, which are made from expressive muscle movements on the forehead and around the eyes. These facial lines go away when the face is relaxed, but dynamic folds can still remain. BOTOX injections incorporate a clean and purified strain of type A botulinum toxin into the muscle that temporarily freezes the movements. To soften wrinkles, BOTOX is carefully injected by Dr. Shumway to smooth the skin between the eyebrows, around the eyes (Crow's feet), and across the forehead. If you're still trying to decide which injectable is right for you, schedule a consultation with Dr. Shumway. He'll listen to your concerns, answer your questions, and help determine your best options for getting the gorgeous, youthful results he has built his reputation on.
Reviews
"Let me start of by saying Dr. Shumway and his staff are amazing. Since my first appointment to now almost a year post off since my breast augmentation there always giving me the bestservice. I am a mother of 3 and my goal was a natural look and Dr. Shumway did such an amazing job and I highly recommend him. I am from Southern California and I had been debating for years to go to Mexico for my surgery obviously due to the fact in Mexico I would of paid alot less, butI love my results and it was worth every penny. My health was worth every penny to get my surgery done in a safer environment."
- K.A. /
Yelp /
Jan 29, 2020
"I will give him 5 stars  friendly staff, they made me feel supper comfortable.I love my breast implants went from a nearly B to a D we made the best choice and i mean we because he help me out decide what was best for my size.I am petite and i went looking for something that fit my body.I honestly had no complications.the scars are fading away my breast looks awsome. Overall awesome experience!!!! Cant wait to go back"
- V.M. /
Yelp /
Jan 29, 2020
"Dr.shumway is awesome for so many reason and his front staff is a so lovely and help full They answered every question I had prior to surgery and my recovery was amazing I love dr and his staff Kat Yami and tori lovely souls"
- C.L. /
Yelp /
Jan 29, 2020
"I love the staff , super friendly , welcoming , the process from beginning to end made me so excited and comfortable with my the surgery ! Dr Shumway explained what he was doing and answered every question I had without me having to ask , the staff keeps in contact and checks up to ask how the healing is going. I highly recommend coming here for surgeries , facials , etc. Heather is amazing ! My face has never looked better from her facials !"
- J.S. /
Yelp /
Jan 29, 2020
"I had breast implants done with Mr. shumway best service ever ,friendly staff Just amazing!!!! i would happily recommend him."
- V.M. /
Facebook /
Jan 14, 2020
Previous
Next
BOTOX injections are great for patients who wish to soften the visible look of dynamic lines and wrinkles on their upper face without surgery. BOTOX can also be used as a preventive anti-aging treatment, even if you do not show signs of aging — keep in mind how often you find yourself making facial expressions. It's a terrific noninvasive treatment if you are frustrated by forehead wrinkles or parallel lines between the brows. It is also a solution for lines around the eyes. If you experience more severe and deeper lines, a filler product may be more suitable. In addition, if you are over the age of 50 with sagging skin and widespread wrinkles, you may be considered for a facelift surgery. This delivers a more impactful result and it is longer lasting. Shumway Cosmetic Surgery offers eyelid surgeries, facelifts, and brow lifts as effective options.
BOTOX - Procedure Technique
BOTOX treatments are completed as an outpatient procedure conveniently at Shumway Cosmetic Surgery. If it is your first time to visit our office to get BOTOX, we usually perform the treatment on the same day as your initial consultation with Dr. Shumway. You will be asked to make a number of expressions using your upper face, like frowning, squinting, smiling, etc., to help us to see where the injections need to be placed. The face will be prepared and BOTOX will be applied with a fine needle, followed with a cool compress to help prevent bruising and discomfort. You can ask for a numbing cream to help make the procedure more comfortable, but it usually is unnecessary. BOTOX treatments typically take around 10 – 15 minutes, then you may resume to your usual routine almost immediately.
Following the procedure, you may get back to your normal routine, although strenuous activity should be skipped for a minimum of one day. You will be advised to sleep with your head elevated for at least one night and to avoid touching your face, which can accidentally spread the BOTOX to other areas. The injected sections of your face can appear red, swollen, or bruised for 2 – 3 days, but you should not develop any serious or lasting side effects. In many cases, it generally takes around one week before the final results of BOTOX can be seen. The results usually last 3 – 4 months. You can talk to Dr. Shumway about when to make your next appointment at Shumway Cosmetic Surgery to extend your results.
How much does BOTOX cost?
The cost for BOTOX will be based on the amount of product that is needed. This varies to fit your unique goals. In your consultation, Dr. Shumway will develop your custom treatment plan and then he can discuss cost estimates. BOTOX produces amazing results when injected by an experienced cosmetic surgeon, like Dr. Shumway. However, it can be dangerous if performed by someone who doesn't have experience, which is why you should avoid any place that is advertising discounted or off-brand injections. If you'd like to save money, ask for more information on the Brilliant Distinctions Rewards Program, which allows you to get points for BOTOX and other products from Allergan, including Juvéderm.
How long will my results last?
Your BOTOX results may be visible for as long as four months. Usually, patients make an appointment every quarter to maintain their results; however, you can come back earlier. If you're using BOTOX before wrinkles are visible for a proactive measure, you can schedule treatments further apart. After hearing your concerns and developing your BOTOX plan, Dr. Shumway will be able to tell you when you should make your next visit.
What's the difference between wrinkle relaxers and fillers?
Injectable wrinkle relaxers (including BOTOX) and injectable wrinkle fillers (including Restylane and Juvéderm) are both procedures that reduce wrinkles and correct fine lines. BOTOX works by relaxing overused muscles in your face that create dynamic wrinkles, including frown lines (which appear between your eyebrows), Crow's feet (which appear in the outer edges of your eyes), smile lines, and forehead wrinkles. Injectable fillers increase volume below the skin to correct depressions and improve static wrinkles. After hearing your goals, Dr. Shumway may suggest BOTOX, fillers, or a "liquid facelift," which combines both.
What's the difference between BOTOX, Dysport, and Xeomin?
BOTOX, Xeomin, and Dysport are brands of wrinkle relaxers that contain botulinum toxin. Each of these relax the treated muscles to soften dynamic wrinkles; however, each brand is made to treat specific needs. Some of the small differences between them include the dosing amounts, how far the treatment spreads, and how long the results last. Dr. Shumway will select the best injection to fit your goals.
Is BOTOX safe?
As long as it is used correctly, BOTOX should not cause serious complications. However, it's important to select someone with training injecting BOTOX, like Dr. Shumway. Overusing BOTOX may create bad results. An experienced practitioner will apply the right dose to safely relax the muscles causing unwanted wrinkles without affecting nearby muscles. Quickly becoming one of the most requested cosmetic treatments, it's considered safe and has earned approval from the FDA (Food and Drug Administration). Along with its cosmetic uses, BOTOX can also be used as a treatment for medical problems, like excessive sweating, facial spasms, migraines, and uncontrollable blinking.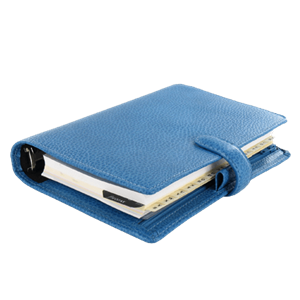 Plan Your Procedure
Average Procedure Time

15 Minutes

Procedure Recovery Location

Outpatient
Contact Us
BOTOX is one of the leading anti-aging treating treatments in aesthetics today. You can smile, frown, laugh, and make any face you want without causing harsh, unattractive wrinkles in the usual spots on your face. To prevent and smooth those age lines, we invite you to schedule an appointment with Dr. Shumway in La Jolla, CA to hear more about this popular, nonsurgical relaxer for wrinkles.
Related Procedures
Related Post