A chemical peel at Shumway Cosmetic Surgery is an exfoliation treatment in which a customized acid solution is applied to the skin. The application of customized acids on the skin prompt the top layer to slough off. This does not sound productive, but it is. Our La Jolla, CA cosmetic surgeon, Dr. Robert A. Shumway, can tell you that a chemical peel can change the appearance, health, and texture of your skin for the better. As your delicate skin begins to heal, repair, and renew itself — you will then see a smoother, clearer, more youthful complexion. In the right hands, a chemical peel can improve skin texture and correct various skin conditions on the face, neck, chest, arms, and hands. Our peels dramatically boost your skin's appearance by:
Diminishing discoloration
Reducing fine lines and wrinkles
Brightening dullness and smoothing uneven skin tone
Minimizing and tightening large pores
Stimulating the production of collagen for firmer skin
We offer the MicroPeel, a high-quality superficial chemical peel that uses an alpha hydroxy acid solution and requires no downtime. In fact, the MicroPeel is often referred to as the "lunch break peel." For more intense corrections and deeper skin issues, we also offer the MicroPeel Plus, which is available in two concentration strengths of salicylic acid and can be customized to your skin type and goals.
In addition, we carry the world-renowned ZO® 3-Step Peel and the ZO® Stimulation Peels. The intense ZO® 3-Step Peel is available as a series of three peels that extends skin with a deep exfoliation with the purpose of repairing your discolored, damaged, and/or scarred skin. Dr. Shumway offers this aggressive peel as an in-office procedure only.
Gentle enough to use in the privacy of your own home, the ZO® Stimulation Peel helps with sun damage, signs of aging, textural issues, and discoloration. We also have at-home versions of the ZO® Stimulation Peel for you to purchase so that you can do this peel along with your established skin care routine.
Variations of Chemical Peels
In our La Jolla, CA office, we perform chemical peels in different levels of strength (light, medium, and deep) to meet our patients' skin needs.
Light peels: You can receive a light peel during your lunch break and return back to your routine. This level of peel will remove the outer skin layer (the epidermis), giving your face a more radiant appearance and smoother texture. We usually recommend that you receive a light chemical peel about once a month for the ideal glowing results.
Medium-depth peels: This level of peel reaches further into the skin, and patients generally decide to have this strength of facial treatment during an extended weekend. You may also need to ready yourself for increased discomfort during and up to one hour following the peel. Medium-depth peels are designed for patients who have deeper damage to their skin, including deeper lines and darker pigmentation problems.
Deep peels: The strongest of the three levels of peels is the deep chemical peel, and it does require the lengthiest recovery time. This is an aggressive procedure that can leave your face swollen, itchy, and peeling for 2 – 3 weeks. Patients who get a deep chemical peel usually have age or dark spots, sun damage, prominent acne scars, and deep scars. Since this level of chemical peel is usually uncomfortable for patients, Dr. Shumway or a member of his team can provide you with local anesthesia before your peel.
Reviews
"Let me start of by saying Dr. Shumway and his staff are amazing. Since my first appointment to now almost a year post off since my breast augmentation there always giving me the bestservice. I am a mother of 3 and my goal was a natural look and Dr. Shumway did such an amazing job and I highly recommend him. I am from Southern California and I had been debating for years to go to Mexico for my surgery obviously due to the fact in Mexico I would of paid alot less, butI love my results and it was worth every penny. My health was worth every penny to get my surgery done in a safer environment."
- K.A. /
Yelp /
Jan 29, 2020
"I will give him 5 stars  friendly staff, they made me feel supper comfortable.I love my breast implants went from a nearly B to a D we made the best choice and i mean we because he help me out decide what was best for my size.I am petite and i went looking for something that fit my body.I honestly had no complications.the scars are fading away my breast looks awsome. Overall awesome experience!!!! Cant wait to go back"
- V.M. /
Yelp /
Jan 29, 2020
"Dr.shumway is awesome for so many reason and his front staff is a so lovely and help full They answered every question I had prior to surgery and my recovery was amazing I love dr and his staff Kat Yami and tori lovely souls"
- C.L. /
Yelp /
Jan 29, 2020
"I love the staff , super friendly , welcoming , the process from beginning to end made me so excited and comfortable with my the surgery ! Dr Shumway explained what he was doing and answered every question I had without me having to ask , the staff keeps in contact and checks up to ask how the healing is going. I highly recommend coming here for surgeries , facials , etc. Heather is amazing ! My face has never looked better from her facials !"
- J.S. /
Yelp /
Jan 29, 2020
"I had breast implants done with Mr. shumway best service ever ,friendly staff Just amazing!!!! i would happily recommend him."
- V.M. /
Facebook /
Jan 14, 2020
Previous
Next
A team member at Shumway Cosmetic Surgery will evaluate your skin during an exam in our La Jolla, CA office before selecting a chemical peel for best results. Chemical peel patients may have visible concerns on their skin, including acne scars, rough patches, flaky skin, discoloration, sun spots, fine lines, and more. We may recommend varying strengths of peels to match your needs.
If you have a dull, aged complexion and are hoping to correct any of the following skin woes, you may be a good candidate for a chemical peel:
Age and/or sun spots
Fine lines and wrinkles
Freckles and dark patches
Rough skin and scaly patches
Mild acne scarring
It's also important to note what a chemical peel will not treat. This includes:
Severe facial lines and folds
Broken capillaries
Deep scars
Loose or sagging skin
While these are only guidelines, the best way to know if a chemical peel is right for you is to schedule a consultation with Dr. Shumway.
During your appointment at Shumway Cosmetic Surgery, we will have you lying in a comfortable position to administer your treatment. A team member will ensure the skin is cleaned prior to applying the personalized solution to the face, neck, or both. We will spread the solution onto the skin and allow it to work for an appropriate length of time that will be determined in your chemical peel consultation. Next, we will clean the peel off your skin and put on a neutralizing agent. Patients should bring sunscreen and/or a hat to wear outside following the peel to protect against UV exposure.
Based on the strength of the chemical peel you receive, you should expect the treated area to peel and itch from several days to two or more weeks. Dr. Shumway or a member of his team will explain ways to treat your face during your procedure. Please remember that no matter how badly your skin itches throughout the recovery, it's not good to peel the skin off. You may create scarring to your skin!
Frequently Asked Questions
How much does a chemical peel cost?
Dr. Shumway can go over your costs during your consultation as soon as he has created your custom treatment plan. Costs for a chemical peel will vary, depending on the formula you select. Shumway Cosmetic Surgery takes several payments methods, and there are often specials on treatments, like chemical peels. Buying a package with several chemical peel treatments can also help you save money.
What level should I choose for my chemical peel?
Which level of chemical peel is best for you will vary based on your specific skin issues and aesthetic goals. In your initial consultation with Dr. Shumway, he can help you choose which chemical peel is best for your skin. A few things you might consider are your general health, the type of skin you have, the depth of your skin concerns, the time you can commit to recovery, and what you want the peel to accomplish. Initially, it's better to select a light chemical peel and decide what you think of the results. After this, you and Dr. Shumway may alter your plan to decide the best type of peel for your skin.
Will my face hurt after a chemical peel?
Based on the chemicals selected, you might feel mild discomfort during and shortly after your peel. If you choose a light peel, you may notice a little discomfort; however, this can be alleviated with a small fan. Deep or medium peels are better for deeper issues and give you longer-lasting results; however, they usually cause greater discomfort. Numbing cream, medications, and ointments may be used to help you feel more comfortable during your chemical peel. Dr. Shumway or a member of his team will talk to you about post-treatment skin care to help your skin heal.
Can I combine a chemical peel with other treatments?
You may consider combining a chemical peel with another skin treatment at Shumway Cosmetic Surgery. In your initial consultation, be open with Dr. Shumway when describing your skin problems so he can develop a unique treatment plan to achieve your goals. Your plan might include an injectable treatment for wrinkles (such as Juvéderm or BOTOX), plus a chemical peel to refresh your entire face.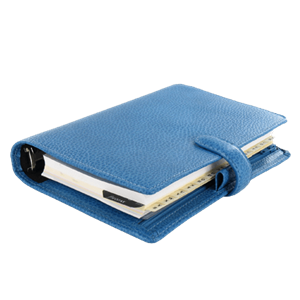 Plan Your Procedure
Starting

From

$135

Average Procedure Time

1 – 1.5 Hours

Procedure Recovery Location

Outpatient
Contact Us
If you have never had facial rejuvenation treatments, Shumway Cosmetic Surgery can help you determine the best option for your needs. Your freshly revived skin will respond by looking bright and touchably smooth after it has successfully healed. Contact our office in La Jolla, CA to make an appointment for your skin consultation today for a medical-grade chemical peel.
Related Procedures