When skin rejuvenation treatments are not helping you attain the outcomes you desire, you may be on the search for something more. At Shumway Cosmetic Surgery, we understand that invasive procedures are not for every person that walks in our doors, which is why we have different opportunities to accommodate your needs. You may be a candidate for an add-on treatment called dermaplaning. This aesthetic technique is performed manually by one our gentle-handed, certified aestheticians (under the leadership of our cosmetic surgeon, Dr. Robert A. Shumway).
Dermaplaning manually exfoliates the skin by stripping away dead skin cells and vellus facial hair with a handheld blade (or a dermablade). You can schedule a dermaplaning appointment by itself or combine it with one of our medical-grade facials at our La Jolla, CA practice. Adding on dermaplaning is an excellent addition to your skin care routine. If you would like to try this out for yourself to see how it works for you, book a facial service at Shumway Cosmetic Surgery in La Jolla, CA.
Reviews
"Let me start of by saying Dr. Shumway and his staff are amazing. Since my first appointment to now almost a year post off since my breast augmentation there always giving me the bestservice. I am a mother of 3 and my goal was a natural look and Dr. Shumway did such an amazing job and I highly recommend him. I am from Southern California and I had been debating for years to go to Mexico for my surgery obviously due to the fact in Mexico I would of paid alot less, butI love my results and it was worth every penny. My health was worth every penny to get my surgery done in a safer environment."
- K.A. /
Yelp /
Jan 29, 2020
"I will give him 5 stars  friendly staff, they made me feel supper comfortable.I love my breast implants went from a nearly B to a D we made the best choice and i mean we because he help me out decide what was best for my size.I am petite and i went looking for something that fit my body.I honestly had no complications.the scars are fading away my breast looks awsome. Overall awesome experience!!!! Cant wait to go back"
- V.M. /
Yelp /
Jan 29, 2020
"Dr.shumway is awesome for so many reason and his front staff is a so lovely and help full They answered every question I had prior to surgery and my recovery was amazing I love dr and his staff Kat Yami and tori lovely souls"
- C.L. /
Yelp /
Jan 29, 2020
"I love the staff , super friendly , welcoming , the process from beginning to end made me so excited and comfortable with my the surgery ! Dr Shumway explained what he was doing and answered every question I had without me having to ask , the staff keeps in contact and checks up to ask how the healing is going. I highly recommend coming here for surgeries , facials , etc. Heather is amazing ! My face has never looked better from her facials !"
- J.S. /
Yelp /
Jan 29, 2020
"I had breast implants done with Mr. shumway best service ever ,friendly staff Just amazing!!!! i would happily recommend him."
- V.M. /
Facebook /
Jan 14, 2020
Previous
Next
Dermaplaning - Ideal Candidates
Dermaplaning is safe and effective solutions for many skin types. Patients with severe acne may not be suited for this procedure. Ideal candidates for this procedure:
Are searching for something other than microdermabrasion and chemical peels
Do not have rosacea
Have an abundance of fine facial hair
Do not have skin that is highly sensitive
Have uneven skin tone
The best way to tell if you are a candidate for dermaplaning is to have a consultation where we can assess your skin. We are trained to evaluate and understand your skin needs so that it is healthy, strong, youthful, and radiant. Our team at Shumway Cosmetic Surgery wants the best for your skin!
Dermaplaning - Procedure Technique
You can recline and relax in one of our procedure chairs while we prepare your skin for dermaplaning. After a gentle cleansing, the dermaplaning will begin with a soft scraping of the skin's surface with the blade. The aesthetician will skim the treatment area repeatedly until all of your facial skin has been included. The amount of time needed will depend upon whether you have a section of your face or a full-face dermaplaning treatment scheduled.
Dermaplaning - What to Expect
In the hours following your dermaplaning session, you can expect your face to be a bit red and swollen. This is a normal reaction that will fade in the coming days. It's not uncommon for some peeling to occur as the skin heals. However, it's important not to scratch — you should let your beautiful (yet itchy) skin heal. Also, please avoid the sun once you leave our office. Sun exposure will only make your facial skin more sensitive in the days and weeks following treatment. Apply sunscreen to your face that is made for facial skin. If you need assistance in selecting one for your skin type, please ask. Your delicate facial skin will feel smoother right after your appointment. While it may look red, it will soon fade to reveal cleaner surface skin. You may even find that skin care products or cosmetics apply more evenly after dermaplaning.
How much does dermaplaning cost?
Great question. We like to give cost estimates in person because each patient requires their own answer most of the time. The fee of your dermaplaning treatment is based on the area you have treated. If you have a small section of your face, it will cost less than coverage for your whole face. You may have specific aesthetic goals for one targeted area or want your entire face to benefit from this treatment. The choice is up to you and your budget. We do provide specials on dermaplaning or combination packages with other treatments that work well with this treatment (like our personalized, medical-grade facials). You should also ask about pricing if you buy sessions in multiples (we may offer a discount at certain times of the year).
When should I schedule my appointments for dermaplaning?
As a part of your treatment plan, we will make a recommendation as to how often you should be receiving a dermaplaning treatment. Most patients come in every 4 – 6 weeks because they love the results. If you are unsure of when to have a follow-up appointment, please start that conversation at your first appointment.
Does the blade cut or damage my skin?
Not to worry, the dermaplaning treatment is not going to ravage your skin. It focuses on the debris and dead skin cells that are on the very top layer of your skin. Another benefit to this treatment is that it is also a fabulous way to remove the very fine hair on your face. The hair may be blonde and hard to see, but it is still there. Dermaplaning can take away your "peach fuzz" patches without chemicals. The purpose of dermaplaning is not to take off your layer of skin — only to take away that dull layer that keeps your skin from looking fresh and healthy. If you are worried that it will hurt, you can ask for a topical numbing cream to see if it necessary. We want to make you comfortable.
I have thick, coarse hair. Will my facial hair grow in fuller?
No. This is a myth. Dermaplaning will only act as a fine shave. It will not disrupt how your hair grows. To enjoy the benefit of having this hair removed, it is nice to have a standing appointment on the books at our office once a month (every 4 – 6 weeks) so that you can maintain the silky, even skin texture and glowing appearance. Plus, you are getting debris taken off of your face that could get clogged in your pores.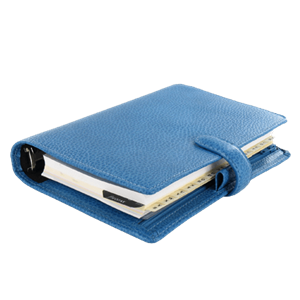 Plan Your Procedure
Starting

From

$85

Average Procedure Time

60 Minutes

Procedure Recovery Location

Outpatient
Contact Us
Silky, Smooth Skin Is Here
Shumway Cosmetic Surgery offers superior, excellent aesthetic care in the San Diego and La Jolla, CA area. With dermaplaning, our team at Shumway Cosmetic Surgery can soften your skin with this minimally invasive approach that is fast and easy to accomplish. Want more information? We would be happy to schedule you an appointment. Call our office today.
Related Procedures