Shumway Cosmetic Surgery is proud to offer microneedling, a process that punctures little holes in the skin on your neck, face, or chest to stimulate your skin's natural ability to produce more elastin and collagen. As an extra bonus, a platelet-rich plasma (PRP) or hyaluronic acid (HA) serum may be administered on the skin before the microneedling begins so it will be absorbed in the tiny micro-channels created by the needles. Together, microneedling and the selected serum can lessen the appearance of acne scars, fine lines, wrinkles, large pores, and poor skin texture. If you'd like to find out more on microneedling with PRP or HA, schedule a private consultation with our cosmetic surgeon, Dr. Robert Shumway, at his office in La Jolla, CA.
PRP is fantastic for your skin as it is made from your own blood. We will draw a vial of your blood and prepare it here at Shumway Cosmetic Surgery. We will separate the stem cells, platelets, and healthy growth factors from your blood that will be best for your skin.
Hyaluronic acid or HA is a synthetic serum that can be applied to your skin with microneedling for many of the same anti-aging benefits as PRP. Your body naturally produces HA. With a boost of HA, your skin will appreciate the nourishment and respond with improving the signs of aging, like lightly loose skin, discoloration, acne scars, volume loss, and more.
Reviews
"Dr. Shumway and staff are wonderful. He is careful and skilled at natural looking bodies."
- S.B. /
Google /
Dec 02, 2019
"Awesome Lip Injections!! Dr. Shumway is the best injector for lips and cheeks.  I lost a lot of volume in my face recently from weight loss and....uh, aging (unfortunately).  He injected permanent filler in my lips and Restylane in my cheeks.  I look like I did about 5 years ago!  I am very happy with the results.  Thank you Dr. Shumway!"
- C.G. /
Yelp /
Nov 06, 2019
"Dr.shumway is awesome for so many reason and this is an amazing deal that I wanted to share with everyone! Any surgery you want!"
- C.L. /
Yelp /
Nov 04, 2019
"I highly recommend coming to Dr. Shumway not only is he a great doctor but the front staff is amazing! I am always greeted with warm smiles. His staff & him self made me feel very comfortable when I first came in to get Dysport. I will never go anywhere else."
- A.M. /
Yelp /
Jun 06, 2019
"I highly recommend Dr shumway. I will recommend him and his staff to anyone. I got a BA in nov 17 and my results amazing I also got some Botox in my forehead. When I first went in I was so nervous but the dr shumway and his staff made me feel so comfortable"
- M.M. /
Yelp /
Jun 06, 2019
Previous
Next
An ideal candidate for microneedling is anybody seeking to modify the look or feel of the top layer of their skin. Uneven skin tone, dry skin, harsh texture, loose skin, age spots, acne, wrinkles, and scarring are skin conditions, which may benefit from a microneedling with PRP or HA. This therapy may also assist in undoing some of the damage from the sun that might have caused your skin to have a coarse texture or hyperpigmentation. You may also have acne scars, discoloration, and overall lackluster skin.
For your microneedling therapy, Shumway Cosmetic Surgery utilizes modern microneedling technology to make minuscule holes into your skin. The tiny needles used won't injure your skin in a way that causes visible skin destruction, but instead, it will help initiate the creation of collagen and elastin. The HA or PRP serum will be applied to the facial skin after it has been gently cleansed by the aesthetician. Then with the microneedling tool, it will be applied to your skin to create the tiny holes in your skin. When the microneedling is finished, the HA or PRP will already be on your face ready to sink in.
After your appointment, you might encounter some side effects, such as swelling, redness, and bruising. Dr. Shumway recommends that patients avoid the use of makeup, exfoliating face washes, and swimming pools with chlorinated water for about three days after treatment. You could expose your face to a dangerous chemical or bacteria that would not be healthy for your skin. Please restrict your exposure to the sun and use protective sunscreen with an SPF of 30 or more when preparing to go outdoors. Your results are generally noticed within the first month as the skin strives to renew and heal itself.
Frequently Asked Questions
How much does microneedling cost?
During your consultation, we will discuss all that is necessary to reach your skin care goals you have in mind. Microneedling treatments will be priced according to the size of the area(s) being treated and if you add any serums to your procedure (HA or PRP). After your initial consultation with Dr. Shumway to develop your treatment plan based on your needs and concerns, your estimated costs will be presented.
How many microneedling treatments should I get?
Initially, you may want to get a series of treatments scheduled every few weeks. Depending on the starting condition of your skin and your specific concerns, Dr. Shumway will create a microneedling treatment plan dedicated to the health of your complexion — not with a one-size-fits-all approach. In between microneedling treatments, you may want to schedule a facial or other skin treatments to remove dead skin cells and nourish the new cell growth.
How often should I get microneedling treatments?
This will vary based on the health of your skin. Dr. Shumway will recommend how often you should have treatments for your skin to get the most benefit from each session. After an initial series of treatments, you may want to schedule maintenance microneedling about 2 – 4 times per year.
Should I get microneedling or injectable wrinkle treatments?
While microneedling will provide longer-term rejuvenation and strengthen the treated skin, injectable wrinkle treatments provide more immediate results. Depending on your goals, you may prefer microneedling alone or you may want to combine it with an injectable wrinkle relaxer (BOTOX®) or a filler (Juvéderm® or Restylane®). During your consultation with Dr. Shumway, he will take you through all of your options for amazing skin.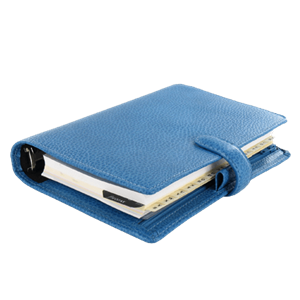 Plan Your Procedure
Starting

From

$299

Average Procedure Time

90 Minutes

Procedure Recovery Location

Outpatient
Contact Us
This innovative treatment with or without a serum can be quite helpful for people seeking to get back the look and texture of their skin. Microneedling with PRP or HA can help make skin appear smoother, younger, more luminous, and firmer. We urge patients to find out more about this therapy by speaking to a member of our skilled team or by setting up an appointment at our La Jolla, CA practice today.
Related Treatments