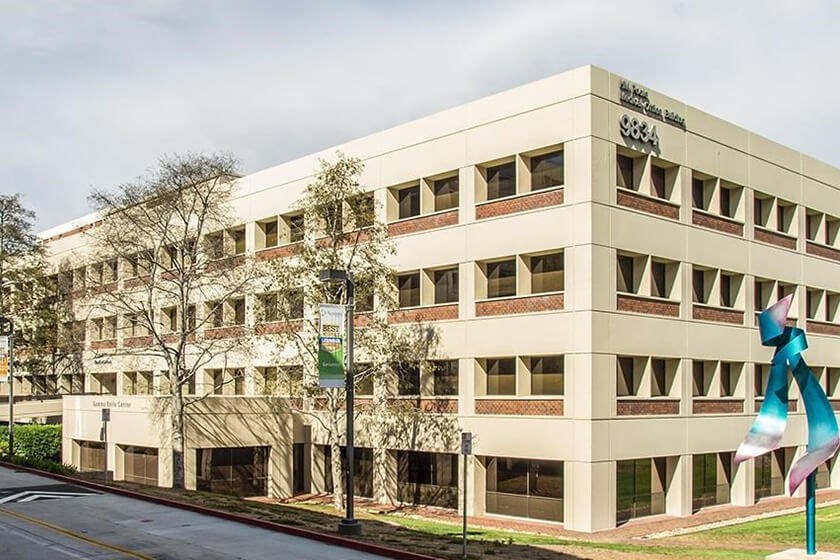 Shumway Cosmetic Surgery is nestled in the same beautiful campus as the Scripps La Jolla Hospital in southern California. When you walk into our cozy reception area, you should check in with our friendly receptionist and then make yourself at home. There should be tea and water available for you to enjoy while you fill out paperwork or wait for your appointment time. We have one consultation room available for our patients new to our practice. In the consultation room, we have an iPad and some photo books to look through before-and-after photos of Dr. Shumway's work.
All of Dr. Shumway's surgeries are performed here in our on-site surgical suite, which maintains the "Gold Seal" accreditation by the Joint Commission. We have two operating rooms set up for IV sedation (no general anesthesia) in this suite, as well as a recovery area just outside the OR if extra "wake-up" time is needed. Our current patients are generally seen for major and minor treatments or follow-up procedures in this suite as well. There are two clinic rooms for cosmetic injectables and post-op visits that have the latest medical equipment and lasers, such as the Coherent UltraPulse CO2 laser for laser skin resurfacing and the SmartLipo Triplex for laser assisted fat reduction. For your privacy, we also have a dedicated room for our aesthetician to perform facials, peels, and other skin care services.
Dr. Shumway has medical privileges at Scripps La Jolla Hospital, which is a well-recognized leader in healthcare in the San Diego, CA area.