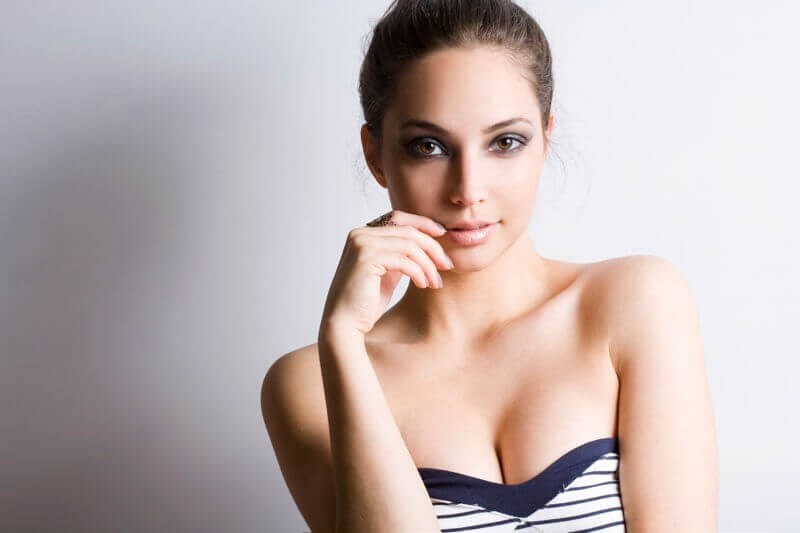 It's summertime, San Diego – time for higher hemlines, lower necklines, and beachwear that reveals…well, a lot. Are you ready?
If your first thought is that you still need to get a bathing suit that either 1) hides the sag of your breasts, or 2) makes your breasts look larger than they are, then maybe it's time do something more than just buying a new bathing suit.
At Shumway Cosmetic Surgery, we believe you have a right to feel good about yourself. If you're unhappy with your breasts, we can help.
Look, not everyone wins the genetic lottery, and aging, weight loss, and pregnancy can wreak havoc on a once-perky pair of breasts. Why try to hide or disguise your breasts when breast enhancement surgery can give the breasts you want? You can choose your size, the way they feel, the placement of your nipple, and how natural (or exaggerated) they look.
If breast enhancement surgery would help you feel free and confident on the San Diego beaches this summer, then we say go for it. The first thing you'll need to do is decide which cosmetic procedure is best for you: a breast augmentation or breast lift.
WHAT IS BREAST AUGMENTATION?
Also known affectionately as a "boob job," breast augmentation increases your cup size with silicone or saline implants. This is a great choice for those who are naturally small-chested as well as those who have lost significant volume after pregnancy/breastfeeding or weight loss, leaving them with a "scooped out" look.
At Shumway Cosmetic Surgery, we offer four types of augmentation procedures including the TUBA procedure, in which the implant is inserted through a small incision above the belly button and filled once in position. But as you consider the different procedures, you'll also want to think about what size you're going for and which type of implant you want.
Silicone implants have a more natural feeling and there's less risk of a "rippling" effect, but they have fewer options for placement procedure, as they are filled prior to placement.
Saline implants offer more volume choices and can be filled once in place, providing you with more placement options that result in little to no scarring in the breast area. Also, while the risk of leaking is slightly higher, it's much easier to detect than silicone leaks.
WHAT IS A BREAST LIFT?
A breast lift is perfect for women who want to raise and firm drooping breasts but are already satisfied with their volume. During the procedure, Dr. Shumway re-shapes your natural breast tissue and may remove excess skin, fat, and tissue. He will also reposition the nipple, if necessary, resulting in beautiful, natural-looking perky breasts.
WHICH IS RIGHT FOR YOU?
In general, we've found that women with significant sagging often lean toward the breast lift. Lifts are also great for women who want their existing breasts "tighter" or their nipple moved to a higher position.
Again, lifts do not increase overall breast size and in some cases they might result in a slightly smaller appearance due to the removal of excess skin.
Women looking to increase their breast size opt for augmentation.
If you're primarily interested in a breast lift, but worried about "fullness" in the upper portion of your breasts—which can appear flattened after a lift procedure—there is an option of a dual lift and augmentation during the same surgery. In these cases, we'll use small or medium-sized implants to add volume and enhance the overall effect of the lift.
STILL UNSURE? WE CAN HELP YOU DECIDE.
If you're considering breast enhancement, the first step is to schedule a complimentary consultation at Shumway Cosmetic Surgery. After listening to your concerns and expectations, Dr. Shumway will assess your breasts and help you decide which procedure and which approach will best fit your needs. Our goal is for you walk away happy and feeling beautiful.
Give us a call today!