About Breast Lift Surgery
When you are a woman with large, shapely breasts, it may be important to you for your breasts to retain their shape. With this in mind, bigger breasts are also prone to drooping and sagging because of fluctuations in weight, pregnancy, hormonal changes, and the aging process as it causes the skin to lose its elasticity over time. You might ask yourself why wearing a bra doesn't help. Modern bra technology does help — it creates the illusion of perky breasts. However, many women want to love the way their breasts look when they take their bras off, too.
This is where we come into the picture. At Shumway Cosmetic Surgery, we understand the important role that a woman's breasts play in her confidence and self-esteem, and we are equipped to address a range of breast concerns. For some women, breast lift surgery is only the answer to restoring the firmness and shape of sagging breasts. As a diplomate of the American Board of Cosmetic Surgery and our cosmetic surgeon at Shumway Cosmetic Surgery, Dr. Robert A. Shumway performs breast lift surgeries for women by choosing the proper technique, depending on the degree of sag present in addition to her desired aesthetic goal.
Breast Lift Surgery - Ideal Candidates
At Shumway Cosmetic Surgery, we believe you have a right to feel good about yourself. If you're unhappy with your breasts, we can help. Breasts and nipples that point down generally need a breast lift to reduce skin looseness and raise the breasts higher up on the chest wall. If you have nipples that droop downward and your breasts look elongated, a surgical lift can dramatically help their appearance. A breast lift works to correct:
Elongated breasts
Sagging breasts
Low, downward-facing nipples
Large areolas
Minor or major breast asymmetry
If you are contemplating a breast lift, you need to be in good health, a nonsmoker, and at a stable weight.
Reviews
"Dr. Shumway and staff are wonderful. He is careful and skilled at natural looking bodies."
- S.B. /
Google /
Dec 02, 2019
"Awesome Lip Injections!! Dr. Shumway is the best injector for lips and cheeks.  I lost a lot of volume in my face recently from weight loss and....uh, aging (unfortunately).  He injected permanent filler in my lips and Restylane in my cheeks.  I look like I did about 5 years ago!  I am very happy with the results.  Thank you Dr. Shumway!"
- C.G. /
Yelp /
Nov 06, 2019
"Dr.shumway is awesome for so many reason and this is an amazing deal that I wanted to share with everyone! Any surgery you want!"
- C.L. /
Yelp /
Nov 04, 2019
"I highly recommend coming to Dr. Shumway not only is he a great doctor but the front staff is amazing! I am always greeted with warm smiles. His staff & him self made me feel very comfortable when I first came in to get Dysport. I will never go anywhere else."
- A.M. /
Yelp /
Jun 06, 2019
"I highly recommend Dr shumway. I will recommend him and his staff to anyone. I got a BA in nov 17 and my results amazing I also got some Botox in my forehead. When I first went in I was so nervous but the dr shumway and his staff made me feel so comfortable"
- M.M. /
Yelp /
Jun 06, 2019
Previous
Next
Breast Lift Surgery - Surgical Technique
During your mastopexy procedure, you will be under a local and safe IV sedation while Dr. Shumway lifts and reshapes your breasts to improve their position and projection. Your breast lift surgery may take approximately 3 – 4 hours, though it could take longer if you're having the lift done in conjunction with other procedures. The surgical technique used for mastopexy surgery typically falls within two categories — the technique is defined by the type of the incision.
The inverted-T (known as an anchor) and the straight-line vertical incisions are the preferred methods. Once the incision is made, any excess skin is carefully trimmed away, along with fat and tissue that is not desired. The skin left behind is then tightened, and the breasts are brought up and lifted so they appear younger and healthy. In most situations, the size of the areola is reduced to be symmetric with the new shape of the breast. It is during this time an implant or a fat transfer can be placed inside the breast if this was discussed with Dr. Shumway before surgery. If the lift is the only technique being performed and if breast fullness and shape are a worry, breast implants can be implemented at a different date.
Breast Lift Surgery - What To Expect
The overall recovery period for a mastopexy is more extensive than breast augmentation surgery. After the procedure, you will wear a medical compression bra to help with swelling. A tiny tube is also inserted near the surgical area to help with excess drainage that can often occur after a breast lift. After surgery, the swelling will decrease within a few days. Dr. Shumway or a member of his team will provide specific home treatment care instructions to assist with your healing process. Aesthetic results after a breast lift treatment appear after a few weeks as the breasts take their higher placement on your chest. Your breasts will appear natural, and you will feel beautiful and more youthful.
Breast Lift Surgery FAQ's
How much does a breast lift cost?
During your initial appointment, Dr. Shumway will pay attention to your wants and goals before creating your personal treatment plan. Following that, he can estimate your price. When done well, a breast lift will significantly enhance your body so it is important to concentrate on having a skilled surgeon with years of training, like Dr. Shumway, rather than prices. To help make surgery affordable, Shumway Cosmetic Surgery will help you find low-interest financing.
Do I need a breast lift or breast implants?
In general, we've found that women with significant sagging often lean toward the breast lift. Lifts are also great for women who want their existing breasts "tighter" or their nipple moved to a higher position. Again, lifts do not increase overall breast size and in some cases, they might result in a slightly smaller cup size due to the removal of excess skin.
Women looking to increase their breast size should opt for augmentation. If you're primarily interested in a breast lift but worried about "fullness" in the upper portion of your breasts, which can appear flattened after a lift procedure — there is an option of a dual lift and augmentation during the same surgery. In these cases, we'll use small or medium-sized implants to add volume and enhance the overall effect of the lift.
Will my nipples be moved?
Typically, the nipple-areola complex will be moved up in the breast lift. If your areolas are excessively large or stretched, then Dr. Shumway can incorporate an areola reduction in your surgery. This may be discussed during your treatment planning so he can choose the ideal incision pattern to use in your breast lift.
How long will my results last?
With good care following surgery, your results can last for several years. Your breasts will still age normally, which means you might start to see loose and sagging skin in time. Factors, such as significant weight loss or gain, can change your results; therefore, it is best to stay at a steady weight following your breast lift. Pregnancy or breastfeeding following a breast lift may also alter your results, which is why Dr. Shumway suggests patients wait until they are done having kids to get a breast lift.
Can a breast lift fix asymmetry?
A lift may improve asymmetry in your breasts if they're different in size, firmness, or level of sagging. Dr. Shumway will evaluate the appearance and physical condition of your breasts in your consultation and talk about how a lift will be able to help. In your lift, he will adjust the tissue so your breasts are equal in position and size for symmetry.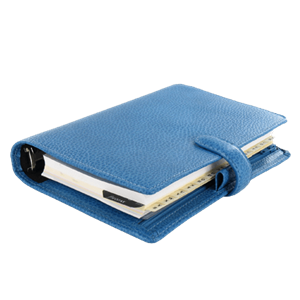 Plan Your Procedure
Starting

From

$5,500

Average Procedure Time

2 – 6 Hours

Procedure Recovery Location

Outpatient
Contact Us
Related Procedures
Healthier, Perkier Breasts
Breast lift surgery has altered the lives of countless La Jolla, CA women. If you have drooping breasts that interfere with your daily activities or prevent you from wearing the clothes you want, a mastopexy at Shumway Cosmetic Surgery may be the answer to your problems. When you have your initial meeting, a thorough physical exam will be performed by Dr. Shumway and your goals for surgery will be discussed. We will create a tailored surgical plan to assist in transforming your breasts. We invite you to contact Shumway Cosmetic Surgery and speak to a patient coordinator to schedule your first visit. Our goal is for you walk away happy and feeling beautiful.
Related Post