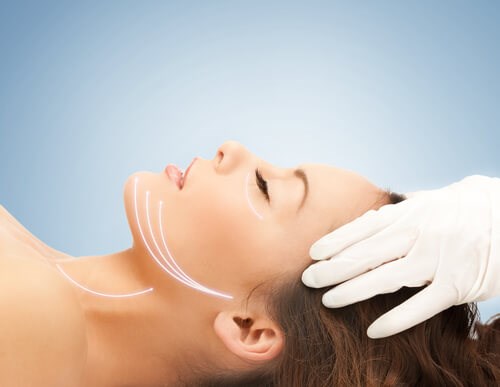 If you've been considering cosmetic surgery in San Diego for any length of time you have probably heard the terms "lower face lift" and "neck lift." Despite the fact that some people use the terms almost interchangeably, they actually entail slightly different procedures.
WHAT THE TREATMENTS HAVE IN COMMON
Both the lower face lift and the neck lift are designed to address the signs of aging as they take effect around the lower half of the face and jaw line. This is the area of the body that seems most affected by aging and where sagging skin and wrinkles tend to be more pronounced.
HOW THE PROCEDURES ARE DIFFERENT
The difference between the lower facelift and the neck lift has to do with the methodology of the lift being performed. Typically, the lower face lift focuses on sagging skin and wrinkles around the cheeks and jawline. This includes marionette lines that extend down to the chin. Basically, the lower face lift addresses issues of the mid-face except for the forehead and crow's feet, which require treatment with other procedures.
By contrast, a neck lift focuses specifically on improving skin laxity of the neck and removing fatty tissue beneath the chin. Tightening up this area provides a crisper, cleaner jaw line that gives you a younger look. A lower face lift may provide some assistance with this area as the cheeks are lifted, but a neck lift is often needed to truly transform the look of the neck and jawline.
WHICH SERVICE DO YOU NEED?
Despite the fact that the lower facelift and neck lift work on two different areas, they are frequentlydone together to achieve the best results. The term for this 'dual' procedure is a lower ? facelift. Since both procedures are highly personalized to meet your exact needs, Dr. Shumway will discuss with you his observations and recommendations to achieve a more youthful look.
Both the lower face lift and neck lift will require a few weeks of recovery time. You can simplify the recovery period and the costs by combining them together.
SHUMWAY COSMETIC SURGERY
Dr. Robert A. Shumway at Shumway Cosmetic Surgery and his friendly staff are happy to answer your questions. Please call today to schedule your consultation and learn more about the treatment possibilities for a younger-looking you!