Are you wearing scarves or turtlenecks all year round to conceal the loose flaps of skin on your neck? Cosmetic surgeon Dr. Robert A. Shumway can eliminate the look of an aging neckline with a surgical skin tightening technique called a neck lift. This facial surgery tightens the area under your chin and along the neck to remove the loose skin that creates a "turkey neck" or "double chin." By taking away the loose skin and fat while incorporating a tightening technique to produce a smoother, natural neckline, this lower facial surgery at Shumway Cosmetic Surgery can provide significant improvements to your profile. Before you contact us to schedule an appointment, read more about surgical neck lifts and the beautiful results it can create.
Neck Lift Reviews
"First I have to say that Dr. Shumway and all of his staff have always been friendly and willing to answer any of my questions or concerns which has helped to put me more at ease. It has only been two months since my surgery at the time of this review posting so I still have a little more healing to do. One of the best decisions that I have ever made was when I decided to have Dr. Shumway perform my lower (2/3) face and circumferential (front and back) neck lift surgery. At 64 years of age I take good care of my health and fitness, as well as pride in my appearance. However, I got to the point where I felt the need to have my sagging lower face and neck (front and back) lifted surgically. Dr. Shumway is not only a gifted surgeon, he also has an exceptional eye for the type of detail required to perform the surgery in a way that yielded natural looking results with a minimal amount of scarring for me. Dr. Shumway had me come in on a weekly basis for the first 5 weeks following the surgery in order to monitor my progress, remove stitches and implement certain techniques that are available that would help to minimize swelling and/or scarring as needed in the early stages of healing. He takes pride in doing whatever is required for the best possible results. He seemed to care about my wellbeing throughout the process and is very likeable, "down to earth" and easy to talk with. For those of you who don't have a friend or relative that is available or able to give you a ride home after the surgery, stay with you for the first 24 hours and give you a ride back to the doctor's office for a follow-up the next day, Dr. Shumway's office staff will help to get you in contact with one of the "care giver" services that they highly recommend. Julie Russell was the "care giver" that I used and I feel that for the peace of mind of having someone who has emergency medical and general nursing skills which are applicable to the post-operative recovery experience is well worth the additional fee rather than having a friend or relative who might feel uncomfortable trying to handle any unforeseen situations. I found Julie to be helpful with a number of "do's" and "don'ts" as well as keeping track of my medication times, etc. She was intelligent and very easy to get along with. She brought her own food and provisions as well. She even had a blood pressure monitor if needed. I would ask for her again if I needed that service in the future. I will be shown in the "before" and "after" photos. My shaved head in the "before" photo was a personal preference at the time. However no shaving of any hair is required for any face and neck lift procedures. I would definitely use Shumway Cosmetic Surgery in the future if needed and would recommend this service to anyone."
- M.G. /
Yelp /
Nov 14, 2016
Previous
Next
Neck Lift - Ideal Candidates
Men and women considering neck lift treatment generally battle visibly loose skin along the neckline. Neck skin that hangs is usually caused by numerous factors, including gravity, weight fluctuations, and aging. Whatever the reason may be, hanging neck skin causes an unbecoming look, which generally can only be addressed with skin excision and a tightening technique. If your weight is stable, but you feel frustrated by lines, wrinkles, and loose skin along the neck, a neck lift surgery may be a great answer.
Neck Lift - Surgical Technique
During a neck lift procedure, IV sedation or general anesthesia is used. The incision point is placed around your ears while another one may also be made underneath your chin. If isolated areas of fat exist, liposuction would be completed. Whether you realize it or not, you have a series of muscles located just below your chin that run across your neck. They connect to your jaw near your ears. If those muscles have become weak or loose, Dr. Shumway may choose to tighten those muscles.
This can be done either by suturing the muscles into a higher position or by removing some of the excess muscle. This will eliminate the appearance of the infamous "turkey wattle." Then, the excess skin can be removed as well. This will give you a longer, thinner-looking neck without any leftover skin. The incisions will be sutured closed. The time it takes to undergo a full neck lift will largely depend on what combination of procedures you are having done. If you are only worried about removing fat with liposuction, the procedure can be very short with minimal incisions. If you are having a full neck lift done to restructure your neck muscles and remove excess skin, the procedure could take several hours and will require more recovery time.
Neck Lift - What to Expect
After neck lift surgery, there will most likely be some swelling, bruising, and discomfort, but these will go away in a few days. It's important to rest and eliminate high-impact activity for several weeks to assist in the healing period. While recovering, loose clothing should be worn. You should notice visible outcomes almost immediately. In addition, it has been stated that the neck lift surgery can make one of the most significant improvements to a facial profile, taking a decade off your appearance.
How much does a neck lift cost?
Costs for your neck surgery will be reviewed in your consultation with Dr. Shumway. As soon as he has developed your unique surgical plan, he will be able to estimate prices for the anesthesia, facility, and other fees. To make your neck surgery easier to afford, Shumway Cosmetic Surgery takes several payments methods, plus, we can tell you more about how to get financing.
Will I be able to eat solid food after a neck lift?
As you prepare for your neck lift, you should ask Dr. Shumway about any special dietary requirements during this time as you may have limited movement in your lower jaw for a few days. Our medical team will go over your post-operative care instructions as well before you are sent home on your own.
What about nonsurgical options?
Neck lift surgery is the best option to eliminate excess skin, particularly if it droops or hangs. Although there are a few nonsurgical skin tightening procedures that may give you mild improvements, neck lift surgery can dramatically redefine and smooth your neckline.
Will I have visible scars?
Neck lift surgery does include one incision below the chin, as well as two more close to the ears. These are made so the scars are difficult for others to see. Dr. Shumway tries very hard during neck lift surgery to limit visible scarring. A team member will explain scar management instructions, which will encourage your incisions to heal flat and thin.
How long should I take off work?
You should plan to take a full week off of work to recover. You should also make sure you have button-down shirts available that won't require you to pull anything up and over your neck area until Dr. Shumway releases you to do so.
Can I combine a neck lift with other facial surgeries?
At your consultation, you can bring up that you are thinking about another surgery, like a facelift or chin augmentation, along with a neck lift. It's normal for two or more face surgeries to be done together to get your best results. If you are concerned about an undefined jawline or weak chin, tell Dr. Shumway so he can develop a plan that meets all your goals.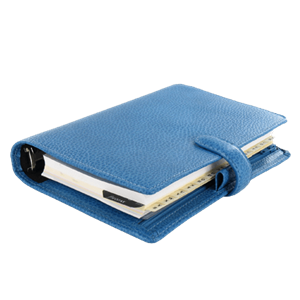 Plan Your Procedure
Starting

From

$6,500

Average Procedure Time

2 – 4 Hours

Procedure Recovery Location

Outpatient
Contact Us
To learn more about the neck lift process, contact Shumway Cosmetic Surgery today in La Jolla, CA. Dr. Shumway is here to help you decide whether a neck lift is suitable for you and guide you toward the procedures that will give you real results. There is no need to hide behind scarves and turtleneck sweaters. Dr. Shumway is happy to discuss all of your neck lift options and to make recommendations based on goals.
Related Procedure
Related Post