With the enhancement of implants or a fat transfer, a butt augmentation provides natural-looking results by simply increasing the volume in your buttocks. As a diplomate of the American Board of Cosmetic Surgery and a cosmetic surgeon, Dr. Robert A. Shumway is highly skilled in placing implants and transferring unwanted fat from one area of your body via liposuction and injecting it into another to provide volume. When he is performing a butt augmentation by fat transfer, he will harvest the fat from your hips, thighs, or abdomen. After preparing it for injection, Dr. Shumway will put your fat into a special syringe to deploy into your buttocks. If you do not have enough fat on your body to spare for a fat transfer, he may recommend that you have a synthetic implant placed.
Our team at Shumway Cosmetic Surgery can help you obtain a more symmetrical and sultry body shape with either method. If you would like a more curvaceous body profile, Dr. Shumway can design a personalized treatment plan just for you. Call our office to find out more about our services.
Reviews
"Let me start of by saying Dr. Shumway and his staff are amazing. Since my first appointment to now almost a year post off since my breast augmentation there always giving me the bestservice. I am a mother of 3 and my goal was a natural look and Dr. Shumway did such an amazing job and I highly recommend him. I am from Southern California and I had been debating for years to go to Mexico for my surgery obviously due to the fact in Mexico I would of paid alot less, butI love my results and it was worth every penny. My health was worth every penny to get my surgery done in a safer environment."
- K.A. /
Yelp /
Jan 29, 2020
"I will give him 5 stars  friendly staff, they made me feel supper comfortable.I love my breast implants went from a nearly B to a D we made the best choice and i mean we because he help me out decide what was best for my size.I am petite and i went looking for something that fit my body.I honestly had no complications.the scars are fading away my breast looks awsome. Overall awesome experience!!!! Cant wait to go back"
- V.M. /
Yelp /
Jan 29, 2020
"Dr.shumway is awesome for so many reason and his front staff is a so lovely and help full They answered every question I had prior to surgery and my recovery was amazing I love dr and his staff Kat Yami and tori lovely souls"
- C.L. /
Yelp /
Jan 29, 2020
"I love the staff , super friendly , welcoming , the process from beginning to end made me so excited and comfortable with my the surgery ! Dr Shumway explained what he was doing and answered every question I had without me having to ask , the staff keeps in contact and checks up to ask how the healing is going. I highly recommend coming here for surgeries , facials , etc. Heather is amazing ! My face has never looked better from her facials !"
- J.S. /
Yelp /
Jan 29, 2020
"I had breast implants done with Mr. shumway best service ever ,friendly staff Just amazing!!!! i would happily recommend him."
- V.M. /
Facebook /
Jan 14, 2020
Previous
Next
Butt Augmentation - Ideal Candidates
The right candidates for a butt augmentation surgery will be assessed to ensure they are able to undergo this surgery. The first step is to make sure there is plenty of fat in certain areas to perform liposuction for the removal, grafting, and fat transfer process. If you are of a lighter body weight or have insufficient fat to extract and purify, you might not be a candidate for a fat transfer surgery. Also, it is necessary to have good skin laxity. If you have sagging skin, you may require another procedure called a butt lift to remove loose skin in the area. Our butt augmentation patients typically are:
In good health
Have a desire for a more curvaceous bottom and larger buttocks
Have great skin elasticity in the buttocks area
Nonsmokers
At a healthy, maintainable weight
Find out if you qualify for this surgery by having a consultation with Dr. Shumway at his practice.
Butt Augmentation - Surgical Technique
We offer two different types of butt augmentation surgery here at Shumway Plastic Surgery.
Implant Placement
Shumway Cosmetic Surgery provides a selection of various implant sizes and shapes to meet your expectations. We commonly use solid, silicone elastomer implants as they present an organic appearance. All this information will be discussed with you at your consultation where Dr. Shumway will help you determine the implants that best fit your individual shape. On the day of your procedure in an outpatient setting, small incisions will be carefully created in the natural creases of your backside, and your selected implants will be securely inserted. Next, the incision sites will be sutured and bandaged.
Fat Transfer
A fat transfer is a multi-faceted procedure in butt augmentation. It is an outpatient treatment and generally takes approximately 2 – 3 hours, depending on the amount of fat that is being extracted and transplanted. A form of liposuction will be used first to remove fat from specific areas on your body, like the hips, abdomen, lower back, and/or thighs. The fat extraction process is performed so that the extracted fat is never subjected to open air. It is intricately purified in a sterile centrifuge device. After this step, only the healthy fat tissue is harvested and placed into syringes for transfer. Then, Dr. Shumway will inject the fat into your buttocks. He will build up the fat in layers and massage the surface skin to make sure the fat does not look lumpy. This phase is repeated numerous times until the desired shape has been attained.
Butt Augmentation - What to Expect
Following butt augmentation surgery, it is not uncommon to feel discomfort and experience swelling and bruising for days. Drains will likely be placed, and they will need to remain there for at least a week to allow fluid and blood to be adequately removed for maximum healing. Normal activities can generally be resumed after a few weeks, but you should refrain from strenuous exercise until released to do so.
Dr. Shumway is highly experienced in the placement of implants for gluteal enhancement so patients are often excited to find that scars are hardly noticeable. Because the incisions are made discreetly in the folds of the gluteus, you will feel even more attractive and confident in your bathing suit and shorts knowing that your scars are not noticeable to the naked eye. To maintain optimal results, you should continue practicing a healthy diet and exercise regimen.
How much does a butt augmentation procedure cost?
The cost of your butt augmentation with an implant or a fat transfer will depend on your specific case. In your consultation, a personalized surgical plan will be developed to match your goals and budget. Expenses can include physician fees, the cost of materials needed, liposuction, anesthesia, facility fees, and more. Shumway Cosmetic Surgery takes several payment methods, including low-interest financing.
Do butt implants last longer than a fat transfer?
During your initial consultation, the pros and cons of implants and a fat transfer will be reviewed with you by Dr. Shumway so you can choose. He will explain what you have to do to sustain the outcomes of implants or a fat transfer so you can decide which option better fits your lifestyle.
Will weight gain affect my results?
Significant weight fluctuations may impact the appearance of your buttocks. The shape and contour of your butt will be changed if you gain or lose a large amount of weight after surgery. This is why Dr. Shumway recommends that you follow a balanced diet and exercise to sustain the outcomes of your procedure.
What can I expect during my recovery?
In the first few weeks after your augmentation surgery, you might feel moderate discomfort while you heal. You should stop strenuous activity until you have approval from Dr. Shumway. In addition, you need to schedule follow-up visits during your recovery so that he can evaluate your progress to check to see if you are healing properly.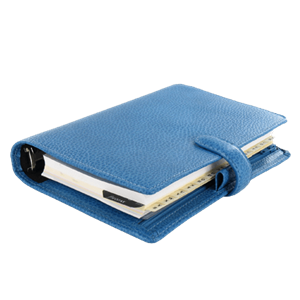 Plan Your Procedure
Starting

From

$2,500

Average Procedure Time

4 – 5 Hours

Procedure Recovery Location

Outpatient
Contact Us
If you can't get the butt you want naturally, consider butt implant surgery to enhance your curves. Cosmetic surgeon Dr. Shumway can create an individualized treatment that is specific to your body type. Call Shumway Cosmetic Surgery to set up an appointment with Dr. Shumway at your earliest convenience.