About Breast Augmentation
If you have the opportunity to consult with Dr. Robert A. Shumway, who specializes in breast augmentation surgeries in La Jolla, CA, you will have the chance to address your concerns with one of the leading cosmetic surgeons on the West Coast. Dr. Shumway specializes in breast augmentation, and he has helped renew the confidence of thousands of women by giving them beautiful, new breasts they are proud to show off. He can help you, too.
A woman's breast size, shape, and proportion play a significant role in how attractive, feminine, and confident she feels. But not every woman is blessed genetically with the breasts she wants naturally. If you're unhappy with your breasts because they're too small, underdeveloped, oddly shaped, asymmetrical, or deflated due to aging, pregnancy or weight loss, breast augmentation may be a fit for you. With the help of breast implants or fat grafting, this cosmetic treatment improves breast size and shape. The implants can produce a gorgeous and balanced outcome. Dr. Shumway has more than 20 years of experience and has performed over 3,500 surgeries, including specializing in the saline implant with the TUBA approach, and the silicone gel implant with the use of the Keller Funnel. He takes a personal interest in meeting and consulting with every client so you are sure to get the shape, feel, and look you want. Call to schedule your free consultation today.
Every woman who opts for breast augmentation usually does so because she wants to feel beautiful both in and out. But for some, the idea of even the tiniest incision scar left on or near the breast after the procedure can be a deal-breaker. Trust us, we get it. If you're going to take the time (and spend the money) to have breast augmentation, the last thing you want is to feel insecure about showing off your new breasts. That's why we're proud to offer the revolutionary transumbilical breast augmentation or TUBA procedure.
TUBA is a safe and highly effective breast augmentation procedure wherein a saline breast implant is inserted through the navel or belly button. Dr. Shumway is the premier physician on the West Coast performing the TUBA procedure, and it's the procedure of choice for the majority of Dr. Shumway's breast augmentation patients. He is the only surgeon south of Los Angeles, CA to perform TUBA since 1998.
How TUBA works:
After making a small incision around the upper rim of the belly button, Dr. Shumway inserts a slender instrument to create a narrow tunnel through the subcutaneous fat up to the breast. He then uses inflatable tissue expanders to create and shape surgical pockets at the implant site. The deflated implants are rolled up and inserted into the surgical pockets via the same tunnel and filled with saline through soft plastic tubes. The revolutionary TUBA breast augmentation procedure is performed with IV sedation and has a number of benefits over traditional breast augmentation surgeries, including:
Quicker procedure time (under two hours)
Less bleeding
Faster recovery (back to work in as few as three days)
Less breast trauma
Lower risk of breast infection
No breast scars
With all these benefits, plus the skill and experience of a world-class cosmetic surgeon, it's no wonder TUBA breast augmentation is one of our most popular procedures.
Breast Augmentation Reviews
"I was so nervous finding a surgeon for a breast augmentation and I am SO GLAD I found Dr. Shumway! I am 3 years post-op and have the most amazing results! I then went back for lip augmentation to help disguise an old scar of mine and I almost cried tears of joy after seeing the work he did. His staff is SO sweet and amazing and I love them like family! Incredible bedside manner!! I wouldn't go to any other doctor now and am so pleased with the service and skill he and his staff provide. Thank you guys from the bottom of my heart!!"
- J.T. /
Yelp /
Apr 23, 2015
"I had breast augmentation done Nov 2008.  I went from a small 36A to a full 36D.  I look at my breasts every singe day and love love love them :)  My first appt with Dr. Shumway sealed the deal.  My husband was with me and we were shown several sizes of actual implants so you could hold them and really get a good idea of what was best.  Dr. Shumway explained how to choose the correct size that would look appropriate on my body frame.  We chose silicone high profile implants.   The surgery was done on a Monday and I was back at work the following Monday.  I took pain pills the first couple of days and then other than Motrin and ICE that was all I needed after that.   The entire staff was always very caring, never rushed, answered questions ... over all a wonderful experience!!!!  Love Mary!!  Jillian was always very cheerful!!  Kathy was very through in explaining every aspect of the entire process!!  Dr. Shumway .... Amazing!!   Over all my experience was FABULOUS!!!  Thank you Dr. Shumway for giving me what I always wanted :)"
- K.M. /
Yelp /
Jun 28, 2011
"About six months ago I came to Dr. Shumway's office for a TUBA (Trans-Umbilical Breast Augmentation) AKA "through the belly button" and I am very pleased with the results. All of his staff were helpful, friendly, took a good amount of time with me on each visit, and made me feel welcome and well taken care of. I believe Dr. Shumway is the GO-TO expert for this procedure, which is why I choose him, and I am sure glad I did. No complications, I had my surgery on a Monday and was at a wedding THAT Friday, although I did follow his direction to "take it easy" which is very important. I am shocked at how affordable his procedures are. The value WELL exceeds what you spend. After a few months I did start to experience the beginning stages of "capsular contraction" on one breast, which means my body started to form scar tissue around one of the implants, but this had nothing to do with Dr. Shumway, in fact, this is very common for any patient, it just meant my body decided it wasn't used to the implant being there and I needed to massage it more deeply, just as he instructed, which I have, and the situation has improved. Just follow his instructions and everything will turn out perfectly!"
- S.M. /
Yelp /
Mar 27, 2013
"Ok you want most recent review ;). I just had my breast augmentation thru TUBA yesterday 15th of August. And I can't believe it's not that painful at all & only have minimal bruising. I thought today, second day after my surgery bruising would be more visible, but it turn out the same as yesterday. Dr. Shumway has wicked sense of humor,he made it so easy for me to decide and feel so comfy bout the procedure, all I can say ladies listen to the Doctor he's been doing this for along time. Thanks to Dr Shumway and nurses that I had chit chat with yesterday before my surgery . Dr & staff were excellent!.."
- A.C. /
Yelp /
Apr 28, 2014
"I had a Breast Augmentation done with Dr Shumway in December 2017. I had researched a lot of other physicians before scheduling my consultation at Shumway Cosmetic Surgery as far as reviews, prices and results and looked at many before and after pictures. I went to the consultation and met with Dr Shumway and his staff and I really am so lucky I did. After speaking with them and seeing how Dr Shumway took the time to answer all my questions I got a good feeling that he really care about how I was feeling. I knew he could tell I was a bit anxious because it is a big decision and offered more information than I had questions which helped a lot. Dr Shumway is very confident in his work and it shows when he is speaking with you. I felt so comfortable and so informed by the time I left the office that an hour later I called back to let them know I wanted to go ahead with scheduling the procedure and went ahead and paid up front. 2 weeks later I had the surgery done and was up and about the next day with minimal discomfort and I was just taking extra strength Tylenol for pain. I followed all the post op instructions his staff and Dr Shumway gave me and I healed exactly the way I was supposed to in the predicted time frame I was told. I received follow up phone calls from his amazing staff asking how I was doing or if I needed anything. I went to all my follow up appointments and everything was right on schedule. It was the best experience I have ever had and am so pleased. My procedure was absolutely perfect. My breast are amazingly even and look amazing and I have minimal scarring which have halfway disappeared since the surgery. Don't get me wrong I have had 4 children and breast fed each one so when I say he did an amazing job I am not kidding. I would definitely recommend him to anyone I know and have many times over. I am looking forward to scheduling my next procedure with his office knowing that I have nothing to worry about because I am in good hands."
- E.J. /
Yelp /
Jun 29, 2018
Previous
Next
Breast Augmentation Ideal Candidates
The decision to undergo breast augmentation surgery is personal. If you are considering this surgery, it is essential you do it for yourself. You should be healthy and at a normal weight with breasts that are formed, and be the right age to receive implants. If you are unhappy with the aesthetics of your chest because they look flat, you could benefit from this surgery. Moreover, if your breasts have changed due to age, pregnancy, or weight loss, this surgery can give them life with increased shape and fullness. It is a welcomed answer if you weight train or have limited native breast mass.
Breast Augmentation - Our Implant Options
When you are in your consultation with Dr. Shumway, the appropriate implant will be chosen based on your body size and shape, as well as your desired outcome. Breast implants are made in varying shapes, sizes, profiles, and textures — each of which is considered carefully in order to achieve the wanted outcome. Still, the most commonly chosen breast implants are silicone or saline, both widely popular and approved to use per the Food and Drug Administration (FDA). An important fact is that women considering saline breast implants must be at least 18 years old while patients must be at least 22 years of age in order to undergo surgery with silicone. Two other types of augmentations include a form-stable implant known as a gummy bear implant and an autologous approach through fat grafting. In addition to the type of implant used, there are other notable factors to decide.
Silicone breast implants
Silicone implants are made with an outer silicone shell pre-filled with silicone gel in a range of sizes (based on the amount of gel in the implant). The consistency of the silicone gel results in a look and feel similar to that of the natural breast. Cohesive gel silicone implants are approved by the Food and Drug Administration (FDA).
Saline breast implants
Saline implants are also made with an outer silicone shell, but they are filled with saline (sterile salt water). This allows for smaller incisions and decreases the likelihood of scarring. Saline implants may be placed over or under the muscle and provide a nice round look to the breast. Dr. Shumway will help you decide which one is suitable for you.
Breast implant size is chosen based on the cubic centimeters (CCs) of saline or silicone used. To choose the correct volume, Dr. Shumway will decipher how much native breast tissue exists and the size you wish to attain. You can discuss at length what size of implant you would like to have and look through before-and-after photos at our office. Dr. Shumway will discuss options with you that he thinks would be a healthy, suitable fit for your current body frame.
Implants are produced in either a teardrop or round shape. Both of these shapes are widely used; however, the majority of our patients choose a round shape. It generally appears more natural while adding a fullness to the top portion of the breast that many patients want.
Implant profile references how full or far out the implant looks in volume or projection. In other words, this is what you see from the side angle. Most projections include a profile that ranges from low to extra high.
When you have asymmetrical breasts, you have one breast that is larger than the other or hangs lower than the other. Simply put, asymmetrical breasts are not the same size. When you have breast augmentation, Dr. Shumway can make your breasts symmetrical. This also works for patients who have considerable differences in breasts size (it is not just for women who have a small deviation from the other breast).
Breast Augmentation Surgical Technique
Incision placement, as well as implant location, are factors that will need to be made prior to surgery. During breast augmentation, the chosen incision is created and then the chosen implant will be placed into its position. There are two techniques that may be applied for implant placement. These are either under the pectoral muscle or behind the breast tissue but over the pectoral muscle. Where to insert the breast implant depends on varying factors, including the size and type of implant, plus the expertise of Dr. Shumway. Regardless of incision type, scarring is usually minimal. Placement and location are based upon your implant size, activity level, and body type.
After surgery, you should wear a bra that is a variable cup size, stretch type, without an underwire, and with a clasp or zipper in the front. A sports bra works best. Swelling usually peaks at 72 hours post-surgery and will usually subside in 2 – 3 weeks. However, swelling may continue for several months (up to a year). You will be given special instructions or treatment if swelling persists. You will need to perform daily massages (manipulation) of the breast implants following surgery in order to properly keep the "pocket" open. This involves moving the implants up to the collarbone at least twice a day as instructed post-operatively by Dr. Shumway. This manipulation will be a daily necessity for the life of the implants.
Breast Augmentation What to Expect
Cosmetic breast surgery is an outpatient procedure with the patient under general anesthesia. After completing the incision, the chosen implant will be placed through the incision opening and deposited into a surgically created pocket, and then secured into its correct position. Following the placement of the implant, the incision is carefully secured with skin adhesives or sutures. Each patient will be taken into a recovery area and monitored prior to being released. You will be instructed to continue wearing a medical sports bra to help reduce swelling. Several days after surgery, the swelling will begin to dissipate, and the breasts will start to look and feel normal as they get used to their new position. Most patients can resume everyday activities within several days; however, physical exertion, such as exercise, should be delayed for approximately a couple of months. Breast augmentation surgery produces gorgeous outcomes that feel and appear normal. This procedure oftentimes can be a life changer for many individuals, offering them the opportunity to feel more confident.
How much does breast augmentation cost?
The cost of breast augmentation varies, depending on if you desire silicone or saline implants and which payment method you prefer. We are happy to work with you, depending on your budget needs.
Why do I have to stop smoking for implant surgery?
Cigarette smoking and the use of tobacco and/or other smoking products affects the blood supply to your tissues and skin, which in turn contributes to a much slower healing time. Smoking also increases the risk of bleeding, infections, capsular contracture (scar tissue buildup around the implant), and numerous other complications.
Do I have to sleep on my back forever after breast augmentation?
You are able to sleep on your back or either of your sides following surgery, but you must refrain from sleeping on your tummy for four weeks.
Do I need a breast lift or a breast augmentation?
Your plan might include implants, a lift, or both. Breast lift surgery removes loose skin and raises the breasts while implants enhance the shape and size. In your consultation with Dr. Shumway, he will listen to your concerns and goals before discussing your treatment options. An augmentation and lift are usually included in a mommy makeover to revitalize the breasts after breastfeeding and pregnancy.
Should I wait until after I have children to get implants?
You can have your breast augmentation procedure before or after you have children. Keep in mind that your body will change after you have children no matter what. Some women prefer to wait until after they have been pregnant to correct loss of volume and sagging.
Can I breastfeed with implants?
If you might want to breastfeed after augmentation surgery, talk to Dr. Shumway during your consultation. It's usually possible to breastfeed after augmentation surgery with the right placement and technique. Breastfeeding and pregnancy can affect your results, which is why it is better to wait until your family is complete to get breast surgery.
Can I have my implants removed?
You might decide that you would like to remove or replace your implants. Should this happen, Dr. Shumway offers breast revision surgery. In revision surgery, your old implants will be either replaced with different implants or removed. If you want to have your implants removed, you might need to have a breast lift because larger implants may stretch your skin. For any concerns or questions after your augmentation surgery, schedule a consultation at Shumway Cosmetic Surgery to learn more about your options.
When can I start cardio exercises after implants?
You may return to light exercise after three weeks. Avoid strenuous workouts and sports activities for the first eight weeks. Physical injury to your breasts will affect the healing process and could cause a hematoma to form or excessive bleeding.
Can I take hormone therapy to enlarge my breasts?
Hormone therapy can increase breast size, but it is not recommended for this purpose by Dr. Shumway.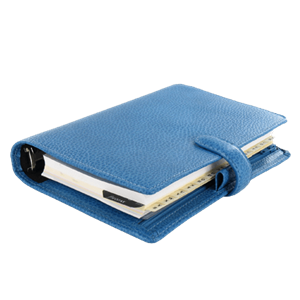 Plan Your Procedure
Starting

From

$5,500

Average Procedure Time

2 Hours

Procedure Recovery Location

Outpatient
Contact Us
Beautiful Breast Solutions
No one wants to go into their breast augmentation surgery with fingers crossed. It's too important of a procedure to just hope for the best. That's why it's vital to choose a cosmetic surgeon who has the skill, experience, and reputation you can count on to give you the beautiful breasts of your dreams. Let Dr. Shumway guide you through this process. He has performed countless breast augmentation surgeries in La Jolla, CA and earned a solid reputation in the field of cosmetic surgery. You can count on Dr. Shumway's keen artistic eye and skilled hand to make your beauty dreams a reality.
Related Procedures
Related Posts