About Breast Reduction Surgery
Living with disproportionate breasts to the rest of your body can be a very difficult way to live. Women with voluptuous bustlines do not always enjoy having this private feature so public all of the time. Large breasts can create physical, emotional, and social concerns for women of all ages. With the chronic aches and pains in the neck, shoulders, and back — excessively large breasts can become a medical issue as well. At Shumway Cosmetic Surgery in La Jolla, CA everyone on our staff understands why women seek help with breast reductions at our practice. Breast tissue is different when it comes to losing weight. Many women have tried to lose weight as a way to reduce the size of their breasts — with no success. Breast reduction surgery by our cosmetic surgeon and a diplomate of the American Board of Cosmetic Surgery, Dr. Robert A. Shumway, is one way to regain control of your body if you are coping with the size of your breasts, even after losing weight and taking care of your health. As one of the most common plastic surgeries in the United States, women seek breast reduction surgery for:
Relieving chronic back, neck, and shoulder pain
Freeing the body to move more fluidly and with more balance
Enjoying a better body image
Wearing clothing that fits your body well
Living a longer, more enjoyable life
This plastic surgery at Shumway Cosmetic Surgery removes your excess breast tissue and skin to recontour your breasts to a more compatible size. It also reconstructs the size of your areolas and nipples and moves them to appear normal with your new bustline dimensions. In most situations, a breast lift can be implemented as well to provide a more taut and healthier appearance. Whatever your reason for considering a breast reduction in San Diego or La Jolla, CA, you should know that many women have undergone this procedure before you. The end result is a lighter, healthier life where you are comfortable with your body. You will have the ability to move more freely and enjoy life independently of chronic pain. We are happy to discuss your breast reduction possibilities today!
Breast Reduction Candidates
Excessively large breasts can interfere with everyday life, and a surgical breast reduction may be what you need to help with heavy breasts that:
Pull down your posture
Cause severe or constant neck, shoulder, and/or back pain
Result in wide bra strap marks that groove into your shoulders
Make your exercise routines mentally and physically uncomfortable
Get you constant, unwanted attention
Candidates for a breast reduction surgery need to consult with an experienced, trusted surgeon who can explain why you would qualify for the surgery and how it would benefit you. Breast reduction surgery has a number of other cosmetic and emotional benefits as well, including feeling better about the way your body looks in clothes, not being embarrassed to exercise, and having more proportion to your body contours. The best way to find out if you qualify is to talk to Dr. Shumway. He will guide you through the process and help you create a more comfortable body with a natural appearance.
Breast Reduction Surgical Technique
On the day of your breast reduction surgery, while you are comfortable under local and IV anesthesia, Dr. Shumway will carefully remove excess glandular tissue, fat, and skin from each of your breasts. In some cases, he may use liposuction during this part of the procedure. He will then gently reshape the breast mound, repositioning the nipple and reducing the size of the areola, if necessary. After he has achieved the desired breast shape discussed during your consultation, Dr. Shumway will close the incisions with several layers of suturing and apply a soft gauze dressing. Your breast reduction procedure may last between 3 – 4 hours. Although the incisions will scar, they will be easy to conceal with a bra, shapewear, or swimwear. With your diligent scar care routine, they should fade significantly over time. Once surgery has been completed, you will be monitored closely in our quiet recovery room and then sent home to begin the healing process. You will be asked to wear a compression bra 24 hours a day for 6 – 8 weeks as a part of your required treatment. This bra will work in your favor by increasing blood circulation to the breasts during your immediate recovery.
Breast Reduction Expectations
Most of our patients at Shumway Cosmetic Surgery say they feel lighter, relieved, and more confident following surgical breast reduction. However, a breast reduction is still a major surgery and it is important to give yourself time to recover afterward. Dr. Shumway will prescribe antibiotics and pain medication to help keep you comfortable, along with a list of clear and detailed instructions on how to care for yourself at home. It is crucial that you adhere to his instructions. Always sleep on your back with your head elevated. Rest for the first couple of days, limit your activities, and avoid lifting anything heavier than five pounds for the first two weeks. In 2 – 4 weeks, you can start walking for exercise. Remember, no smoking!
If you have a desk job, you may be able to return to work within 7 – 10 days and resume normal activities within 4 – 6 weeks. Again, every patient is unique and Dr. Shumway will give you an honest time estimate that you may need for recovery. It is also normal to experience some pain after your breast surgery, but it will subside over time. Dr. Shumway takes aftercare seriously and will keep a close eye on your healing and recovery. He will help you understand how to distinguish between normal side effects and those that warrant a phone call to our office. Please remember that following Dr. Shumway's instructions will help reduce the risk of complications.
How much does breast reduction surgery cost?
Your cost for breast reduction surgery can be reviewed with Dr. Shumway in your consultation. When he has created your treatment plan, it is easier to calculate your costs, including facility fees, anesthesia, and more. Reduction surgery usually leads to a dramatic improvement in all aspects of life, which is why our staff will help you find low-interest financing to make your treatment easier to afford. We will also help you talk to your insurance provider to see if your policy covers some of your expenses.
Who should ideally get a breast reduction?
Breast reduction is ideal for women who deal with emotional stress or are not able to live a fulfilled and active life because of the heaviness of their breasts. If you also have consistent skin problems (as well as back pain), breast reduction surgery can greatly diminish these medical conditions. It is crucial that you are at a stable weight, and choose a skillful surgeon, like Dr. Shumway, who listens to your concerns and goals and has the training to create a normal and natural appearance.
Will my insurance cover breast reduction?
Your health insurance might pay part of the cost of your surgery if it's considered medically necessary. If you want to use your insurance, talk to Dr. Shumway so he can help with your claim. You should contact your provider to find out if your policy might pay for the surgery and the information they need. Your insurance might need measurements, like your weight, height, body surface area, and body mass index (BMI).
Will my nipples be moved?
Usually, the nipples and areola will be moved up to a central position during breast reduction surgery. If a significant amount of tissue and skin needs to be removed, your nipple-areola complexes may be cut out and moved. Dr. Shumway will select an incision technique so the nipple and areola are easy to move higher. It's also possible for Dr. Shumway to reduce the size of the areolas. Your options will be explained in your consultation before Dr. Shumway helps you choose the best plan to meet your goals.
Can I breastfeed after a breast reduction?
Reduction surgery can affect breastfeeding. Although some women can still breastfeed after a surgical reduction, other women cannot. It's difficult to know whether your breast reduction will interfere with breastfeeding. This is why Dr. Shumway suggests that patients be done with breastfeeding before considering breast reduction surgery.
Can my breasts regrow after surgery?
Following reduction surgery, your breasts may get smaller or bigger with dramatic weight changes. This is why it is better to be at a healthy weight prior to your surgery that you can easily maintain. In your consultation, Dr. Shumway will discuss the best ways to prepare for your reduction and what you can do after to help make sure your results last.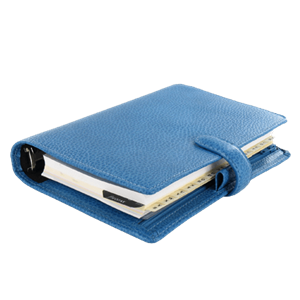 Plan Your Procedure
Starting

From

$8,500

Average Procedure Time

1.5 – 3 Hours

Procedure Recovery Location

Outpatient
Contact Us
Breast Reduction - Smaller Breasts, Larger Life
Our breast reduction patients at Shumway Cosmetic Surgery report high levels of satisfaction with Dr. Shumway's skill and compassion, as well as a significant improvement in their quality of life. He is happy to walk you through all of the steps during the consultation phase in order to determine your needs and aesthetic desires from this procedure. Dr. Shumway has many years of surgical training and more than 20 additional years experience as a breast augmentation specialist. You are in great hands here at Shumway Cosmetic Surgery as Dr. Shumway is one of the most sought-after breast enhancement surgeons on the West Coast. There's no reason to continue simply accepting the lack of confidence or discomfort that can accompany large breasts. We welcome you to call our office in La Jolla, CA. At Shumway Cosmetic Surgery, you can expect excellent service, top-notch treatment, and to leave feeling even more confident than when you arrived.
Related Procedures