Making the decision to have cheek implants placed for your sunken or hollow cheeks is a big decision. Cheek implants enhance your natural cheekbones, creating contours and highlights on your face. They can also add fullness to the cheeks due to volume loss associated with the aging process. The difference can be as subtle or dramatic as you'd like. At Shumway Cosmetic Surgery, cosmetic surgeon Dr. Robert A. Shumway performs surgical and nonsurgical cheek augmentation to generate more volume and the appearance of a full, youthful cheekbone area. Mid-face augmentation can be done using either nonsurgical injectable dermal fillers or surgically placed silicone implants. At your consultation, Dr. Shumway can go over the benefits of both procedures in greater detail and determine which will better match your needs and goals. Call our La Jolla, CA office to schedule an appointment and find out more about surgical or nonsurgical cheek augmentation. We will provide you with the info you need to make an informed decision.
Reviews
"Dr. Shumway and staff are wonderful. He is careful and skilled at natural looking bodies."
- S.B. /
Google /
Dec 02, 2019
"Awesome Lip Injections!! Dr. Shumway is the best injector for lips and cheeks.  I lost a lot of volume in my face recently from weight loss and....uh, aging (unfortunately).  He injected permanent filler in my lips and Restylane in my cheeks.  I look like I did about 5 years ago!  I am very happy with the results.  Thank you Dr. Shumway!"
- C.G. /
Yelp /
Nov 06, 2019
"Dr.shumway is awesome for so many reason and this is an amazing deal that I wanted to share with everyone! Any surgery you want!"
- C.L. /
Yelp /
Nov 04, 2019
"I highly recommend coming to Dr. Shumway not only is he a great doctor but the front staff is amazing! I am always greeted with warm smiles. His staff & him self made me feel very comfortable when I first came in to get Dysport. I will never go anywhere else."
- A.M. /
Yelp /
Jun 06, 2019
"I highly recommend Dr shumway. I will recommend him and his staff to anyone. I got a BA in nov 17 and my results amazing I also got some Botox in my forehead. When I first went in I was so nervous but the dr shumway and his staff made me feel so comfortable"
- M.M. /
Yelp /
Jun 06, 2019
Previous
Next
Men and women can both lose the fullness in their cheeks from weight loss, age, or a medical condition that can cause the need for surgical and nonsurgical cheek enhancement. You may desire more volume in the mid-face with surgery because of:
A volume loss because of aging
Genetically hollow or flat cheeks
The skin leftover from a recent weight loss (inelastic skin)
A congenital birth defect
A medical condition
A trauma to the face
The need to find a longer-lasting solution to dermal fillers to keep your cheeks looking their best at all times
The experience you have had with dermal fillers has led you to believe you would benefit from an implant for a longer-term fullness
If you are in overall good health, then you may be an excellent candidate for cheek implants. Injectable fillers may be a good choice for you if you don't want to commit to the expense and time of cheek implant surgery. Since injectable fillers create temporary results, you may get a clearer idea of how much lift and volume you need before getting cheek implants. Surgical cheek augmentation with implants is a reliable choice if you prefer longer-lasting results and can spend time recovering after the surgery.
Before your treatment, Dr. Shumway will complete a thorough examination to develop a personalized treatment plan that is best for your unique needs and goals.
Cheek augmentation surgery is performed as an outpatient procedure where you may be sedated using general anesthesia or a local IV sedation anesthesia. When you are ready, thin incisions are created in your upper gums and a pocket will be made above the cheekbones. Next, the selected implants will be placed and the incisions in the mouth will be stitched. Cheek augmentation surgery typically lasts around an hour, and you will be allowed to go home with a friend or family member to start your recovery at home.
After cheek augmentation surgery, you may have bruising, swelling, and tightness for about 1 – 2 weeks after your surgery. Strenuous activity that may strain your facial muscles (such as weight training) needs to be skipped for at least 7 – 10 days. Total healing typically occurs after around two months; however, the outcomes last a long time.
After injections of dermal fillers, the treated areas can be sore or tender with mild inflammation for around 3 – 5 days. Cold packs and non-prescription pain medication may be used to minimize any discomfort. Final results are generally visible in 1 – 2 weeks. Maintenance injections will be necessary because dermal fillers are a short-term solution.
Frequently Asked Questions
How much does cheek augmentation cost?
Getting connected with the right cosmetic surgeon can be invaluable. Depending on the method of augmentation you choose to have with Dr. Shumway, the costs of your procedure can vary. After the consultation and treatment planning session, one of our patient coordinators will go over the fee schedule with you. His experience, education, and a keen ability for artistically placing fillers or implants are all well worth the investment you will make in your facial appearance.
What type of dermal fillers do you use for injections?
When selecting synthetic dermal fillers for your cheeks, Dr. Shumway does have a preference. For many years, Dr. Shumway has had reliable, consistent results from the Juvéderm product line of dermal fillers, particularly Voluma, for the cheeks. As a formulation of hyaluronic acid, Voluma can enhance the cheeks by filling in sunken, hollow areas beneath the surface of your skin. This is a temporary solution for volume loss or for the appearance of having higher cheekbones. Rest assured, when you are at Shumway Cosmetic Surgery, he will be performing the injections for you for excellent, reliable results that will have your cheeks looking younger, fuller, and refined.
What if I have an asymmetrical face?
You would be surprised to hear that many people, even some models and celebrities, have asymmetrical faces. It is natural to think that not having a mirror-like reflection of both sides of your face is an abnormality. If you are concerned that your facial asymmetry is unattractive or that you do not have a balance to your overall facial appearance because of the volume or height of your cheekbones, you can schedule a consultation with Dr. Shumway to have him assess your options. If you are considering a cheek implant or filler to make your cheekbones the same height and higher, please call today to schedule your appointment.
Can I have a fat grafting performed to fill in my cheeks?
Yes. In fact, Dr. Shumway uses advanced fat grafting techniques for the restoration of volume in the soft tissues of the face and around the orbits. Using your own fat can create a more youthful shape to your face and may even feel more natural to the touch than a synthetic implant or a temporary dermal filler. To determine if a fat grafting procedure is right for you, we recommend setting up an appointment with Dr. Shumway for an exam and consultation at our office in La Jolla, CA.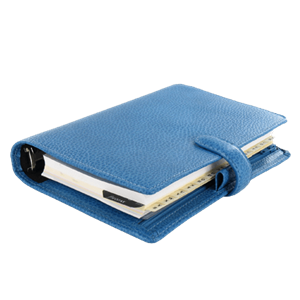 Plan Your Procedure
Starting

From

$5,500

Average Procedure Time

2.5 – 3 Hours

Procedure Recovery Location

Outpatient
Contact Us
Were you born with hollow or flat cheeks? Or maybe your mid-face has lost its volume with age or after significant weight loss? Contact our La Jolla, CA office to make an initial consultation with cosmetic surgeon Dr. Shumway to hear about your best option for cheek augmentation. Whether you decide on nonsurgical or surgical, you can rejuvenate your whole face with cheek augmentation at Shumway Cosmetic Surgery.
Related Procedures