The saying goes that "you are only as old as you feel." While that might be true on the inside, your face could be telling a different story. As you age, your skin becomes drier and thinner, and your collagen production decreases. These conditions cause your skin to lose volume and elasticity, leading to wrinkles and sagging. Fortunately, cosmetic injectables and dermal fillers provide a nonsurgical, minimally invasive treatment option for smoothing out wrinkles, restoring volume, and retaining your youthful radiance — especially in the face and hands.
This is why our seasoned cosmetic surgeon, Dr. Robert A. Shumway, uses Radiesse for his patients requesting rejuvenation and fullness for their delicate facial skin and on the tops of their hands. With microspheres of calcium hydroxyapatite in a flexible gel, Radiesse fills the appearance of your skin, as approved by the FDA (Food and Drug Administration), to effectively and safely add volume. It may be used with other injectable treatments (wrinkle fillers and relaxers) for a personalized procedure to rejuvenate your appearance. Look younger and improve your self-image with Radiesse dermal fillers at Shumway Cosmetic Surgery in La Jolla, CA.
Adults who are in good overall health and concerned about mild to moderate lines and wrinkles are the best patients for Radiesse treatments. It can address marionette lines, smile lines, chin wrinkles, pre-jowl folds, and fine lines that form in the sides of the lips. Radiesse is also approved to correct volume that is often lost with age in the hands to help them look smoother and more youthful. You shouldn't receive this treatment if you have an allergy to lidocaine or other ingredients in Radiesse. Be sure to talk to Dr. Shumway if you have any allergies (whether mild or severe) and if you have a history of any bleeding disorders. If you are pregnant, breastfeeding, might be pregnant, or are trying to conceive in the next several years, you shouldn't get Radiesse injections.
Reviews
"Dr. Shumway and staff are wonderful. He is careful and skilled at natural looking bodies."
- S.B. /
Google /
Dec 02, 2019
"Awesome Lip Injections!! Dr. Shumway is the best injector for lips and cheeks.  I lost a lot of volume in my face recently from weight loss and....uh, aging (unfortunately).  He injected permanent filler in my lips and Restylane in my cheeks.  I look like I did about 5 years ago!  I am very happy with the results.  Thank you Dr. Shumway!"
- C.G. /
Yelp /
Nov 06, 2019
"Dr.shumway is awesome for so many reason and this is an amazing deal that I wanted to share with everyone! Any surgery you want!"
- C.L. /
Yelp /
Nov 04, 2019
"I highly recommend coming to Dr. Shumway not only is he a great doctor but the front staff is amazing! I am always greeted with warm smiles. His staff & him self made me feel very comfortable when I first came in to get Dysport. I will never go anywhere else."
- A.M. /
Yelp /
Jun 06, 2019
"I highly recommend Dr shumway. I will recommend him and his staff to anyone. I got a BA in nov 17 and my results amazing I also got some Botox in my forehead. When I first went in I was so nervous but the dr shumway and his staff made me feel so comfortable"
- M.M. /
Yelp /
Jun 06, 2019
Previous
Next
Radiesse dermal injections are performed in a treatment room at Shumway Cosmetic Surgery in around 30 – 60 minutes once you have completed your consultation. To begin the treatment, you will sit in a relaxed position as the injection sites are cleaned and marked. Many patients feel mild discomfort throughout the procedure at the first stick, but if requested, a numbing cream can be applied. Dr. Shumway will carefully administer Radiesse into your injection sites with a syringe.
Following your Radiesse treatment, you may have slight swelling, redness, and bruising. This is normal and should last for around a week. These side effects may typically be covered with cosmetics. If the bruising, swelling, or redness lasts longer than ten days or if you are concerned, please contact Shumway Cosmetic Surgery. Many patients have visible results right away with final outcomes appearing in a month or so. Your face will look softer, younger, and more radiant. Radiesse typically lasts longer compared to other dermal fillers — up to 1 – 2 years.
Frequently Asked Questions
How much does Radiesse cost?
The cost of Radiesse is dependent on the number of syringes needed to achieve your desired outcome. During your consultation at our practice, we will discuss your expectations, determine the amount needed to achieve them, and discuss costs for your treatment.
How does Radiesse compare to other fillers?
Fillers, such as Radiesse, are considered temporary, even though the results may last up to a full year. Common filler procedures include collagen, calcium hydroxyapatite, hyaluronic acid, polylactic acid, and the heaviest of the fillers, PMMA. Radiesse is the only dermal filler composed of calcium-based microspheres, which are comparable to hyaluronic acid injectable fillers due to the natural ability to stimulate collagen production. During your consultation, we will discuss the various types of fillers and evaluate your facial tone, laxity, and volume levels to help you decide which filler may be the best choice for you.
What are the possible side effects of Radiesse?
Severe and/or abnormal side effects are rare with Radiesse. Immediately following treatment, patients may experience mild redness, bruising, numbness, and/or itching. These are temporary side effects that usually disappear within a day or two.
What other procedures can I combine with Radiesse?
Radiesse injections can be performed in combination with other injectable treatments to help you achieve your ideal results. Many patients combine dermal fillers, such as Radiesse, with BOTOX or other muscle relaxants to create an overall younger-looking appearance. Talk to Dr. Shumway during your consultation to learn more about other procedures that can be combined with Radiesse.
Are Radiesse injections painful?
Typically, patients do not need any form of numbing prior to their injection treatment. However, a local anesthetic can be provided if you are worried about any discomfort. Most patients only experience slight discomfort during the actual injections.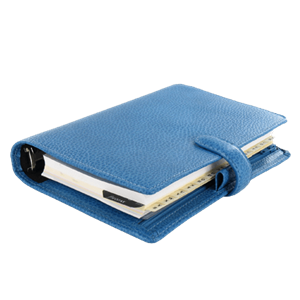 Plan Your Procedure
Average Procedure Time

30 – 60 Minutes

Procedure Recovery Location

Outpatient
Contact Us
Gracefully Age with Radiesse
It's a wonderful filler for deeper furrows, such as the nasolabial folds, and to augment cheekbones. Improvements made with Radiesse last years. As a dermal filler, Radiesse receives outstanding reviews from patients for providing great outcomes. If you want to learn more about Radiesse injections, please contact Shumway Cosmetic Surgery in La Jolla, CA today to schedule a consultation with Dr. Shumway. Our team strives to provide thorough, high-quality cosmetic treatment to every one of our patients.
Related Procedures