When you were younger, you could probably smile, frown, laugh, and make other facial expressions without worrying about the lasting effects on your skin. Today, you are wiser and have maturing skin but still want to look as young as you feel, right? Xeomin is an excellent cosmetic injectable available at Shumway Cosmetic Surgery. The lines and wrinkles formed from your past expressions may be sticking around because the muscles in your face just will not perform as they did in your younger years. Xeomin is an injectable wrinkle relaxer that, much like BOTOX, periodically relaxes the facial muscles with purified botulinum toxin type A so these dynamic wrinkles appear smoother and softer. Dr. Robert A. Shumway, our cosmetic surgeon, is dedicated to performing all injections at this practice. Arrange for a consult with Dr. Shumway for more information about Xeomin.
Reviews
"Dr. Shumway and staff are wonderful. He is careful and skilled at natural looking bodies."
- S.B. /
Google /
Dec 02, 2019
"Awesome Lip Injections!! Dr. Shumway is the best injector for lips and cheeks.  I lost a lot of volume in my face recently from weight loss and....uh, aging (unfortunately).  He injected permanent filler in my lips and Restylane in my cheeks.  I look like I did about 5 years ago!  I am very happy with the results.  Thank you Dr. Shumway!"
- C.G. /
Yelp /
Nov 06, 2019
"Dr.shumway is awesome for so many reason and this is an amazing deal that I wanted to share with everyone! Any surgery you want!"
- C.L. /
Yelp /
Nov 04, 2019
"I highly recommend coming to Dr. Shumway not only is he a great doctor but the front staff is amazing! I am always greeted with warm smiles. His staff & him self made me feel very comfortable when I first came in to get Dysport. I will never go anywhere else."
- A.M. /
Yelp /
Jun 06, 2019
"I highly recommend Dr shumway. I will recommend him and his staff to anyone. I got a BA in nov 17 and my results amazing I also got some Botox in my forehead. When I first went in I was so nervous but the dr shumway and his staff made me feel so comfortable"
- M.M. /
Yelp /
Jun 06, 2019
Previous
Next
Xeomin can help to decrease the look of dynamic wrinkles on the face, such as forehead lines, Crow's feet, smile and laugh lines, or frown lines. The best candidates for Xeomin are in good overall health, are not currently pregnant, and are not allergic to other botulinum products, like BOTOX. Speak with Dr. Shumway during your consult about your medical history, current medications, and your cosmetic goals so he can personalize a Xeomin treatment plan that is specific to you.
Xeomin injections typically last under 30 minutes (start to finish) and can be completed in our procedure room after your consult. The parts of the face receiving treatment will be cleaned before Xeomin is meticulously injected with a specialized needle. The procedure is fast and does not generally cause great discomfort so local anesthesia is not necessary but available upon request. Cold compresses and pressure will be applied to the injection sites to reduce minor bleeding prior to your leaving.
You will be able to leave our facility upon the completion of your Xeomin injections to return to your daily routine; however, heavy activities should be skipped until the following day. We may recommend that you sleep in a slightly elevated position and apply cold compresses as needed to expedite recovery and results. For a few days after a Xeomin treatment, you may experience swelling, bruising, and redness of the treatment areas, but these symptoms are common and can be easily covered up with makeup. Many patients will see visible improvements 3 – 4 days following their Xeomin treatment, lasting about three months. Touch-ups at Shumway Cosmetic Surgery can be arranged to optimize your results.
Frequently Asked Questions
How much does Xeomin cost?
The cost of your Xeomin treatment will depend on the number of injections needed to address your unique concerns. During your consultation, you will share your goals so your treatment plan can be created and then your cost can be estimated. Shumway Cosmetic Surgery accepts many forms of payment and frequently has specials on injectable treatments, like Xeomin.
Should I get Xeomin or BOTOX?
Xeomin is different from BOTOX and other injectable wrinkle relaxers because it only contains one ingredient (botulinum toxin A) and does not contain any additives, which lessens the chances of building antibodies against the medication. You should not use Xeomin with other botulinum products. During your consultation, your injector can determine the best injectable wrinkle relaxer for you and your cosmetic goals.
Is Xeomin FDA approved?
Yes, Xeomin is approved by the Food and Drug Administration (FDA) for cosmetic uses. Based on two U.S. clinical trials, Xeomin is a safe and effective treatment for adults with cervical dystonia, blepharospasm, facial lines, wrinkles, and folds. It has been widely used for decades and is a very popular treatment worldwide.
Who cannot get Xeomin?
Medications, such as cold and allergy medication, muscle relaxers, sleeping aids, and urinary medications, can increase the chance of Xeomin's side effects. You should let your injector know during your first visit if you are currently using any blood thinners or antibiotics.
How do I maintain my results from Xeomin?
Xeomin injections have a temporary effect and are given months apart. During your consultation, be sure to ask your injector about how often you should visit Shumway Cosmetic Surgery for touch-ups.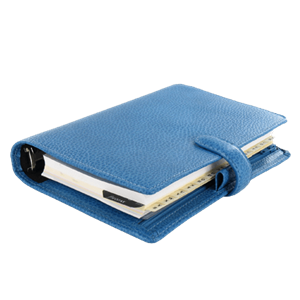 Plan Your Procedure
Average Procedure Time

15 Minutes

Procedure Recovery Location

Outpatient
Contact Us
Aging comes with a few wonderful gifts, including wisdom and experience, but it sometimes brings along some undesired changes, like facial lines and wrinkles. Relax and even out dynamic facial wrinkles with Xeomin treatments at Shumway Cosmetic Surgery in La Jolla, CA. Schedule a consult now with Dr. Shumway to get your unique Xeomin treatment plan.
Related Procedures