Regardless of how thin and healthy you are, unfortunately, there's nothing that can be done to stop or erase cellulite without assistance. Cellulite (a fibrous tissue) grows beneath the skin, usually around the thighs, stomach, buttocks, and hips that can create a bumpy, dimpled look. Cosmetic surgeon Dr. Robert A. Shumway at Shumway Cosmetic Surgery in La Jolla, CA provides his patients with state-of-the-art laser technology for cellulite reduction with Cellulaze. Approved by the FDA, Cellulaze can improve the look of cellulite for a period of a year or more. By pinpointing the fibrous tissue (commonly found just under the skin) with our minimally invasive treatment, Cellulaze frees the bound tissue and helps smooth the area in just a few days time. In the past, cellulite was basically impossible to address, but today, you can receive great, visible results from the Cellulaze laser at Shumway Cosmetic Surgery.
Reviews
"Let me start of by saying Dr. Shumway and his staff are amazing. Since my first appointment to now almost a year post off since my breast augmentation there always giving me the bestservice. I am a mother of 3 and my goal was a natural look and Dr. Shumway did such an amazing job and I highly recommend him. I am from Southern California and I had been debating for years to go to Mexico for my surgery obviously due to the fact in Mexico I would of paid alot less, butI love my results and it was worth every penny. My health was worth every penny to get my surgery done in a safer environment."
- K.A. /
Yelp /
Jan 29, 2020
"I will give him 5 stars  friendly staff, they made me feel supper comfortable.I love my breast implants went from a nearly B to a D we made the best choice and i mean we because he help me out decide what was best for my size.I am petite and i went looking for something that fit my body.I honestly had no complications.the scars are fading away my breast looks awsome. Overall awesome experience!!!! Cant wait to go back"
- V.M. /
Yelp /
Jan 29, 2020
"Dr.shumway is awesome for so many reason and his front staff is a so lovely and help full They answered every question I had prior to surgery and my recovery was amazing I love dr and his staff Kat Yami and tori lovely souls"
- C.L. /
Yelp /
Jan 29, 2020
"I love the staff , super friendly , welcoming , the process from beginning to end made me so excited and comfortable with my the surgery ! Dr Shumway explained what he was doing and answered every question I had without me having to ask , the staff keeps in contact and checks up to ask how the healing is going. I highly recommend coming here for surgeries , facials , etc. Heather is amazing ! My face has never looked better from her facials !"
- J.S. /
Yelp /
Jan 29, 2020
"I had breast implants done with Mr. shumway best service ever ,friendly staff Just amazing!!!! i would happily recommend him."
- V.M. /
Facebook /
Jan 14, 2020
Previous
Next
Cellulaze - Ideal Candidates
Cellulaze is effective and safe for most individuals at Shumway Cosmetic Surgery. However, you might not be a candidate if you have loose skin, diabetes, varicose veins, or an infection. Pregnant women and individuals taking blood thinners should not undergo Cellulaze treatments. You are most likely to benefit from a laser session with our Cellulaze technology if you:
Are at a healthy weight
Have cellulite on your hips, buttocks, stomach, or legs
Have excellent skin elasticity
If you are concerned that you would not qualify to be a candidate for Cellulaze, the best advice we can give you is to make an appointment with us so you can talk to Dr. Shumway in person. He will give you the facts and recommendations on what you can do for your skin in the event this laser is not the solution for your treatment.
Cellulaze -Procedure Technique
Prior to your procedure, Dr. Shumway will have you stand still while using a marker to identify your treatment areas. Next, a local anesthesia will be administered so that you are comfortable during the session. After identifying the treatment area, Dr. Shumway will use the Cellulaze laser and apply it to your skin. This will cause a few things to happen. It will break down the connective tissues that are housing the fat that looks "puckered" under your skin. The laser will not burn or damage your skin because there is a temperature monitoring system built in to protect your skin. Once the fibrous bands are broken down, the fat will have nowhere to bulge. Your skin will look and feel smoother as it continues to heal and repair itself in the weeks to come.
Cellulaze - What to Expect
Under most circumstances, you can resume daily activities the day following your Cellulaze treatment. We recommend you refrain from overexertion for a couple of days to allow the treatment area the chance to recover. Side effects of Cellulaze can include swelling, bruising, and tenderness. These symptoms are not usually serious and subside in less than a week. Following the treatment, you can expect to notice your results in days and see continued improvement in the weeks that follow. Patients who keep their weight stable will see their results last the longest, but Cellulaze can be performed as many times as necessary.
How much does Cellulaze cost?
The cost of your treatment will be dependent on the size of the target area and the number of locations being treated. During your private consult, Dr. Shumway can go over the estimated cost of your Cellulaze treatment plan. We accept many forms of payment and can help you find medical financing.
What is cellulite?
Cellulite is the lumpy, dimpled flesh that usually appears on the thighs, hips, butt, and stomach. While cellulite is more common in women, it can also be found in men. The cause of cellulite is still unclear. You have a dimpled appearance to your skin when fat pushes through connective tissues, which makes it look uneven and lumpy. Cellulite can be found on thin and overweight bodies, and while it is not considered a serious medical condition, it is considered undesirable and unattractive.
How long are Cellulaze treatments?
Most treatments take only 30 – 60 minutes, and there is no recovery time required. This means you can easily schedule appointments over your lunch break. You will typically need 6 – 8 sessions spaced at least one week apart (per treatment area) in order to see optimal results. Many patients compare the feeling of the cellulite treatment to a relaxing hot stone massage.
How can I recover faster from Cellulaze?
To help speed your recovery, a compression garment may be worn for 2 – 3 weeks. It is also recommended that you avoid strenuous activity, including exercise, for 1 – 2 weeks. Following your appointment, you may see some slight redness and feel warm, but you are free to return to light activities as directed by Dr. Shumway.
Will I have continuous improvements after Cellulaze treatments?
Probably the most noteworthy benefit regarding laser cellulite reduction is that over time, you will continue to see results. This is due to the advanced collagen growth that takes place under the skin.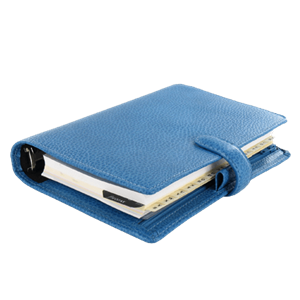 Plan Your Procedure
Starting

From

$3,500

Average Procedure Time

4 – 6 Hours

Procedure Recovery Location

Outpatient
Contact Us
Cellulaze is Leading The Way
Shumway Cosmetic Surgery is a leading provider of Cellulaze treatments for cellulite reduction in San Diego and La Jolla, CA. Cellulaze has helped hundreds of people to reduce cellulite from problem areas, increasing their self-esteem. If you are enduring life with your unappealing cellulite on certain parts of your body but are not ready to undergo surgery to achieve the look you want, contact Dr. Shumway today for your consultation. Find out how Cellulaze can diminish the look of your cellulite to reveal your gorgeous silhouette.
Related Procedures