About Laser Skin Resurfacing
Sometimes seeing your face after gazing in the mirror can be surprising. On the inside, you feel youthful, vibrant, and as perky as ever. However, when you look back in the mirror, you see skin that is full of wrinkles, sun damage, and other signs of age. Time is, in fact, taking a toll on all of us, but measures can be made to repair some of the skin blemishes that can make you look older. One of the more effective ways to rid your skin of signs of aging is the Coherent UltraPulse® CO2 laser resurfacing, available at Shumway Cosmetic Surgery in La Jolla, CA with our cosmetic surgeon, Dr. Robert A. Shumway.
If you're ready to address those skin issues that diminish your self-confidence, you've come to the right place. Dr. Shumway is well-known for his expertise in facial laser rejuvenation, and he will personally guide you in finding the procedures that best suit your needs. Not only does Dr. Shumway have the skill and experience you want in a cosmetic surgeon, but he also has the compassion and dedication that will help you feel cared for from the moment you step into our office. This won't end once you've completed your procedures because Dr. Shumway is serious about post-procedural care, and he'll make sure you have everything you need to accelerate your healing process. When you come to Shumway Cosmetic Surgery for your laser skin resurfacing or other cosmetic procedure, you can count on excellent care and gorgeous results.
Laser skin resurfacing is a cosmetic procedure that removes the outer, damaged layers of skin to reveal the softer, smoother skin beneath. It's like exfoliation, only better. CO2 laser skin resurfacing can treat a variety of skin issues and signs of age. The laser can get rid of damage from the sun, such as sun spots, wrinkles, fine lines, and aging skin. CO2 skin resurfacing can also help even out the skin tone on your face, getting rid of irregular skin texture, dull skin tone, and irregular pigmentation to reveal your most vibrant skin. Finally, the laser can also get rid of troublesome acne scars that have been present on your face since puberty. The procedure involves using laser light beams to remove the outermost layer of your skin. The skin tissue in this outer layer is damaged, and when it is removed, the skin beneath is revealed to be smooth and vibrant. The CO2 laser also can help skin appear fresh by increasing the amount of collagen present in the skin. Collagen is an essential part of youthful skin, giving it a more elastic quality and helping to fill in wrinkles. Laser skin resurfacing is an easy and effective procedure to give you clean and youthful skin.
Reviews
"Dr. Shumway and staff are wonderful. He is careful and skilled at natural looking bodies."
- S.B. /
Google /
Dec 02, 2019
"Awesome Lip Injections!! Dr. Shumway is the best injector for lips and cheeks.  I lost a lot of volume in my face recently from weight loss and....uh, aging (unfortunately).  He injected permanent filler in my lips and Restylane in my cheeks.  I look like I did about 5 years ago!  I am very happy with the results.  Thank you Dr. Shumway!"
- C.G. /
Yelp /
Nov 06, 2019
"Dr.shumway is awesome for so many reason and this is an amazing deal that I wanted to share with everyone! Any surgery you want!"
- C.L. /
Yelp /
Nov 04, 2019
"I highly recommend coming to Dr. Shumway not only is he a great doctor but the front staff is amazing! I am always greeted with warm smiles. His staff & him self made me feel very comfortable when I first came in to get Dysport. I will never go anywhere else."
- A.M. /
Yelp /
Jun 06, 2019
"I highly recommend Dr shumway. I will recommend him and his staff to anyone. I got a BA in nov 17 and my results amazing I also got some Botox in my forehead. When I first went in I was so nervous but the dr shumway and his staff made me feel so comfortable"
- M.M. /
Yelp /
Jun 06, 2019
Previous
Next
You have several factors to take into consideration when deciding which laser peel treatment is best for your skin. Laser skin resurfacing is designed for anyone who is unsatisfied with their general complexion. If you see sun damage, age spots, acne scars, lines and wrinkles, pigmentation, or redness concerns, laser skin resurfacing procedure may be needed to address these cosmetic flaws. Also, laser skin resurfacing is promising for patients who have a rough texture, scaly patches, or other skin surface problems. A laser peel isn't suggested for anyone who has very dark skin tones or active acne outbreaks. Also, it's important to be aware that there is a recovery period needed after laser peels. Certain patients, based on their skin condition, may require as much as 2 – 3 weeks for recovery.
When you are scheduled for a more intense or deeper laser resurfacing treatment, you may be given a retinoid cream for 2 – 3 weeks before your laser procedure. The retinoid helps prepare the skin for better results. Medication may be prescribed prior to the procedure to help minimize any pain for greater relaxation throughout your appointment. If your complexion only needs mild improvement, a local anesthesia may be applied to numb treated areas of the face. For deeper laser procedures, some form of sedation may be used.
When you arrive for your appointment, we'll provide you with eye shields to protect your corneas and retinas from the laser. Depending on the treatment area and your level of comfort, we will either provide you with a local anesthesia or IV sedation. Throughout the procedure, you can relax in one of our comfortable treatment chairs while the laser handpiece passes over your skin, directly targeting the specific sections for resurfacing. You may feel the warmth from the laser, followed with cold air from the system's built-in cooling device. The laser energy is designed to eliminate dead and damaged skin cells while also inspiring a natural collagen production at varying depths, depending on your needs.
Immediately after your laser skin resurfacing procedure, you will have some skin weeping and redness. Dr. Shumway will provide you with a prescription for an ointment and a bandage to keep on the treatment area for the first two days. For the next few weeks, your new skin will appear pink or red. This will gradually fade and can be covered with cosmetics until it does. Please reduce your UV exposure following treatment and use sun protection frequently. For all peel intensities, the treated skin will naturally crust, flake, and peel off. It's vital to avoid accelerating the recovery process to prevent scarring and to shield the treated area from unnecessary damage. After the peeling is finished, the treated skin should feel smoother while also appearing clearer, younger, and rejuvenated. Over the next few months, as new collagen begins to form, your skin will look younger, fresher, and more beautiful. And if you follow Dr. Shumway's post-procedure skin care orders, your results may last for years.
Frequently Asked Questions
How much does laser skin resurfacing cost?
Your laser resurfacing cost will depend on the treatment type you choose. During your initial consultation, Dr. Shumway will understand your skin issues and wants before discussing the types of laser resurfacing available. After this, he will help you select your resurfacing treatment and talk to you about costs. Shumway Cosmetic Surgery regularly offers skin treatment specials and packages so ask for more information in your appointment.
What's the best type of resurfacing for me?
Dr. Shumway can help you choose which resurfacing option fits your concerns and goals in your initial consultation. What treatment is best for you will depend on the health of your skin, any skin problems, and the skin depth you want your treatment to reach. The length of recovery time might also be an important consideration when you create a treatment plan. If you are unsure, it is better to try a milder treatment, then assess your outcomes and decide if you want something stronger for your second appointment.
How can I help my skin recover after a resurfacing treatment?
Dr. Shumway or someone on his staff will talk to you about ways to speed skin healing following your treatment. The number one rule is to not peel or pick flaking skin. Doing this can lead to long-term damage, like scars. You need to forgo all hair removal methods on the treated skin, which includes waxing, shaving, or depilatory creams. We can suggest a cream to help soothe treated areas.
Should I get laser skin resurfacing or a chemical peel?
Once he has listened to your issues, Dr. Shumway will help you choose whether laser skin resurfacing or a chemical peel fits your needs and goals. Although both rejuvenate your skin, each has pros and cons. In your initial consultation, Dr. Shumway will discuss each choice and make a suggestion for your treatment plan.
How often should I get laser resurfacing treatments?
Based on the laser resurfacing method you and Dr. Shumway choose for your procedure, you might need to wait a few weeks or even a few months between treatments. Deep laser treatments will give you results that last a long time; however, they do need more time for recovery. You should tell Dr. Shumway about how frequently you want to return for appointments so he can consider this when suggesting a treatment plan in your initial consultation.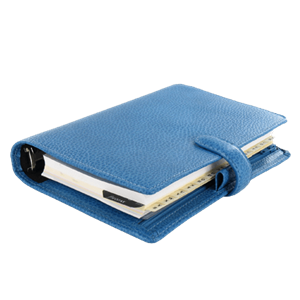 Plan Your Procedure
Starting

From

$2,500

Recovery Time

Varies

Average Procedure Time

1 – 2 Hours

Procedure Recovery Location

Outpatient
Contact Us
Look As Young As You Feel
A Shumway Cosmetic Surgery CO2 laser skin resurfacing treatment provides excellent results if you are looking to get a more youthful appearance. If you are thinking about a laser resurfacing treatment and want to hear more information, we encourage you to contact our office in La Jolla, CA today to make your appointment with Dr. Shumway.
Related Procedures