Does the thought of having surgery to remove fat from your body sound a little extreme if you only have a small pocket of fat that you would love to treat? You are not alone. Many men and women do not want to have liposuction for this reason. The good news is that with advances in medical technology, we can offer SmartLipo Triplex for laser fat reduction as an alternative to the surgical removal of unattractive fat. A diplomate of the American Board of Cosmetic Surgery and a cosmetic surgeon, Dr. Robert A. Shumway at Shumway Cosmetic Surgery specializes in using lasers, like the SmartLipo Triplex for his cosmetic patients in La Jolla and San Diego, CA. Known to most as SmartLipo, this fat reduction method provides laser lipolysis with fast results if you want a more chiseled silhouette but are not receiving results with diet and exercise. SmartLipo can give you the edge you need to finally have the smooth, gorgeous contours that you want at Shumway Cosmetic Surgery. Consult with our team today.
Reviews
"Dr. Shumway and staff are wonderful. He is careful and skilled at natural looking bodies."
- S.B. /
Google /
Dec 02, 2019
"Awesome Lip Injections!! Dr. Shumway is the best injector for lips and cheeks.  I lost a lot of volume in my face recently from weight loss and....uh, aging (unfortunately).  He injected permanent filler in my lips and Restylane in my cheeks.  I look like I did about 5 years ago!  I am very happy with the results.  Thank you Dr. Shumway!"
- C.G. /
Yelp /
Nov 06, 2019
"Dr.shumway is awesome for so many reason and this is an amazing deal that I wanted to share with everyone! Any surgery you want!"
- C.L. /
Yelp /
Nov 04, 2019
"I highly recommend coming to Dr. Shumway not only is he a great doctor but the front staff is amazing! I am always greeted with warm smiles. His staff & him self made me feel very comfortable when I first came in to get Dysport. I will never go anywhere else."
- A.M. /
Yelp /
Jun 06, 2019
"I highly recommend Dr shumway. I will recommend him and his staff to anyone. I got a BA in nov 17 and my results amazing I also got some Botox in my forehead. When I first went in I was so nervous but the dr shumway and his staff made me feel so comfortable"
- M.M. /
Yelp /
Jun 06, 2019
Previous
Next
SmartLipo may be for you if you want a minimally invasive procedure with little downtime that can remove unwanted fatty deposits. Dr. Shumway assesses your body to determine if SmartLipo is right for you so schedule a consultation appointment today and start winning the battle against unwanted stubborn body fat. Remember, this is not a weight loss solution. You should already be in overall great health and maintain a healthy weight for your height. The fat you want to target with SmartLipo will be from small areas that are resistant to diet and exercise. Make sure to go into any cosmetic procedure with realistic expectations.
Although less invasive than traditional liposuction, SmartLipo still requires a local anesthesia, the use of a cannula, a fat suctioning device, and incisions. However, due to the innovative laser technology, both the cannula and incisions are smaller than those of regular liposuction. At the time of the surgery, Dr. Shumway will move the laser handpiece in a controlled motion beneath the skin. As fat cells come into contact with the laser, they will swell and liquefy. At this time, Dr. Shumway will suction away the fat cells with the cannula. The laser lipolysis system also encourages the production of collagen, which will help tighten and tone the skin following the procedure. The procedure usually lasts around an hour per area.
You should rest for a day or so after your treatment, and you can return to work after two days, much less time than traditional liposuction. Over-the-counter medications should help with any discomfort, and you may have some swelling and bruising around the treatment area. SmartLipo is effective on most parts of your body, and it can be targeted for treatments ranging from large areas to very small ones. The process is considered minimally invasive, and you are fine to go home and recover after your SmartLipo treatment. If you have any questions after your appointment, please call our office if you have a concern.
Frequently Asked Questions
How much does SmartLipo cost?
The cost of your SmartLipo Triplex treatment will depend on the extent of treatment that is needed for your individual body style and cosmetic goals. We offer payment plans and work closely with our financing department to help you with the cost of your SmartLipo treatment.
What are the ideal areas to treat with SmartLipo?
As SmartLipo utilizes a smaller cannula, it can target areas where precision is needed, such as the jowls, neck, or underneath the chin. This still includes the more common areas treated for liposuction, such as the arms, back, buttocks, hips, flanks, and abdomen. There are also cases in which traditional liposuction can approach an area better than SmartLipo. This will be discussed during your initial consultation to see which method is better.
Will SmartLipo cause scars?
The incisions made with SmartLipo are tiny — just enough for the cannula to be inserted. With this treatment, the cannula is smaller compared to what is used with traditional liposuction. After the procedure, the incisions are closed. Dr. Shumway will do his best to place the incisions in an inconspicuous place and although some scarring may exist since the incisions are so small, they are often hardly noticeable.
Does SmartLipo mean I can't gain weight again?
Once the fat cells are removed by SmartLipo, they cannot return. However, this does not mean that new fat cells cannot develop. It's important to adhere to a healthy lifestyle with proper diet and exercise to ensure the longevity of your results, as weight gain will alter your outcome.
Will I lose weight from SmartLipo?
It is important to understand that SmartLipo, or even the traditional liposuction method, is not a one-stop solution to being overweight. While fat removal of any kind will result in less weight on the body, in order to be considered for the procedure, you should be at or near your goal weight.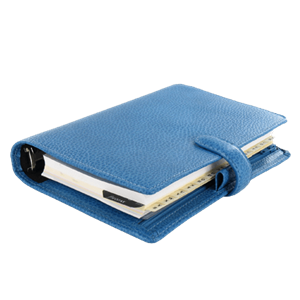 Plan Your Procedure
Starting

From

$4,500

Average Procedure Time

1.5 – 3 Hours

Procedure Recovery Location

Outpatient
Contact Us
If you are struggling to drop weight in hard-to-change spots, such as the hips, thighs, and lower tummy, without success, SmartLipo may be a good fit. With SmartLipo, you can create the body you desire without the downtime required after standard liposuction. You will look fabulous. Right after your SmartLipo procedure, you will see a difference, and it only gets better as the swelling goes down. For more information about SmartLipo with Dr. Shumway, we invite you to contact Shumway Cosmetic Surgery in La Jolla, CA.
Related Procedures