Any season of the year is a great time to take care of your skin. You can do this with a regular skin care routine at home and so much more at Shumway Cosmetic Surgery in La Jolla, CA. Our professional aestheticians can provide you with targeted, medical-grade facial treatments to help counteract the damaging effects of the southern California sun and the stresses of daily living have on your skin. Customized to meet the concerns and needs of your complexion, cosmetic surgeon Dr. Robert A. Shumway suggests regular, professional facials for his patients to keep their skin radiant and healthy. After a consultation to evaluate both visible and hidden skin damage, the ideal products and techniques will be chosen for you to rejuvenate your complexion.
If you really want to pamper your skin, upgrade your results by getting more than one procedure, such as a dermaplaning treatment, a chemical peel, or a cosmetic injectable wrinkle filler. Make an appointment to get a professional facial at Shumway Cosmetic Surgery to raise the beauty and health of your complexion to a new level.
Brightening facial
Get a luminous, beautiful glow with our brightening facial to improve the color and radiance of your facial skin. You may have sun damage (sun spots, dark patches, splotchy areas, and/or rough skin) on your skin that needs this complexion-boosting facial.
Dermaplaning facial
By adding a dermaplaning treatment to your facial, you will get the fantastic benefits of not only an excellent exfoliation but also the removal of all the fine, vellus hair on your face. Dermaplaning creates a smooth surface on your skin as it clears away the dead cells, debris, and excess hair.
Hydrating facial
Looking for better ways to protect your dry, rough skin from aging? We advise you to try a hydrating facial on your face, neck, and chest. By having a moisturizing facial to replenish the moisture in your skin, you can increase the health of your skin.
Teen facial
We invite teens to try our facial services as well — especially teens with acne-prone skin. Our teen facials are gentle yet effective in managing the overproduction of oils in the skin common in the teen years.
Facials Reviews
"I had a facial done at by Jillian yesterday at Dr. Shumway's office. It turned out much better than I expected (I didn't expect it to be bad, I just expected it to be the same as every other facial I've had). I have had two facials in the past at other places and although they both improved the apearance of my skin, the results were not even close to as dramatic of a change as what happened yesterday. The skin on my face is softer than it's ever been, my skin tone is already more even and my skin looks good without make up on it. I would recomend this to anyone who is looking to improve the appearance of thier skin."
- M.W. /
Yelp /
Dec 03, 2010
"I had a facial done by Jillian and it was AMAZING! My skin was so beautiful and felt amazing after the facial. I will definitely be returning for more facials!"
- M.S. /
Yelp /
Apr 16, 2012
"Absolutely the best surgeon and staff overall! I had my surgery on January 3rd 2018 and have received the best care. On the 3rd day I was walking around like I never had surgery!! ( and my belly button is beautiful) Dr Shumway is very thorough and such a great teacher! I travel from Texas and will continue to travel to see him and the staff!  Besides my wonderfully mommy makeover, my husband and I loved our facials from Heather! Thank you Dr shumway for taking great care of my scars!!!"
- N.S. /
Yelp /
Feb 27, 2018
"I love the staff , super friendly , welcoming , the process from beginning to end made me so excited and comfortable with my the surgery ! Dr Shumway explained what he was doing and answered every question I had without me having to ask , the staff keeps in contact and checks up to ask how the healing is going. I highly recommend coming here for surgeries , facials , etc. Heather is amazing ! My face has never looked better from her facials !"
- J.S. /
Yelp /
Jan 29, 2020
Previous
Next
Facials - Ideal Candidates
At Shumway Cosmetic Surgery, you don't have to guess which facial treatments are best for you. We're highly qualified to evaluate your skin and make recommendations based on your beauty goals. When you come to us for your skin rejuvenation needs, you get great service, excellent treatment, and the satisfaction of feeling even more beautiful and vibrant than when you arrived. Facials by the aesthetic professionals at Shumway Cosmetic Surgery are amazing treatments for all skin types and ages because they are personalized to each patient's needs. Often, facials are used to address early signs of aging (wrinkles, fine lines, dryness), improve damaged skin from the sun (spots, rough texture, uneven tone), deep cleanse for acne and clogged pores, and brighten sallow and dull skin. Professional facials are customized to help teens and adults with conditions, like widespread acne, rosacea, and sensitive skin. The results of a professional facial may be strengthened by being combined with another skin treatment, like a chemical peel, microdermabrasion, or an injectable procedure.
Our enviable southern California climate and the conditions of modern living constantly subject the delicate surface of your skin to harm. When left untreated, the effects of sun exposure, daily stress, poor eating habits, the aging process, hormones, and air pollution can contribute to:
A dull complexion
Dry skin
Fine lines and wrinkles
Hyperpigmentation
Enlarged pores
A worn, tired look
The good news, candidates, is that regular facial treatments can help keep your skin healthy and radiant.
Facials - Procedure Technique
Following a consultation to create your unique treatment plan based on your skin's condition and needs, you can lie back in a treatment room as your professional facial is performed. Each facial treatment will be customized; however, most facials will begin with a deep cleaning to clear away dirt, makeup, and oil. After the skin is clean, steam is often safely used to open the skin pores so whiteheads and blackheads can be easily extracted. This is typically followed by an exfoliation of the skin, either done by hand or with an add-on service (chemical peel or microdermabrasion). A serum or mask may be massaged in to deeply nourish. Lastly, an SPF moisturizer selected for your skin type will be smoothed on to protect the skin from UV damage following the facial.
After your treatment, you may have mild irritation and redness — these should fade on their own in 12 – 24 hours. Most patients will have clear improvements in the look and touch of their complexion right after the facial. To maintain the benefits of your custom facial, ask one of our skilled team members for advice about developing a home skin care routine and how frequently you can get a facial at Shumway Cosmetic Surgery.
You'll love the way your skin looks and feels after your facial. You'll also notice that the removal of debris and dead cells make your skin care products more effective because they're able to penetrate more deeply. And as a bonus, regular treatments with our professional aesthetician can help you save money on more expensive procedures designed to correct and treat irreversible damage to the skin that was not caught early on.
How much does a facial cost?
The cost of your facial will be determined by the products used during your treatment and if you add on any other procedures. During your consultation, Dr. Shumway will listen to your concerns and assess your skin before developing your custom facial treatment plan. After this, he can discuss the cost of your facial. Shumway Cosmetic Surgery often offers specials on skin treatments, like facials, and discounts when you buy a package of sessions.
What type of facial should I get?
Your facial will be customized based on the needs of your skin. At the beginning of your appointment, Dr. Shumway will listen to your concerns and goals before examining your skin. After this, he can discuss his recommendations for your facial.
How often should I get a facial?
Ideally, you should get a facial every 4 – 6 weeks to maintain the health of your skin. Regular, professional facials help to remove dead skin cells and nourish your complexion so it looks and feels great. During your consultation, Dr. Shumway will discuss how often you should schedule appointments to reach your initial goals and then to keep your skin healthy. Over time, you may want to try different facial types and include other add-on treatments to fit your needs.
How can I maintain the results of my facial at home?
A good skin care routine at home can help you maintain the results of your facial. After your treatment, one of our skin care professionals can recommend products that are right for your skin type and goals. It's also important to wear sunscreen and avoid lengthy exposure to UV rays (both natural sunlight and tanning beds).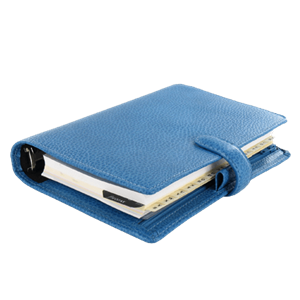 Plan Your Procedure
Starting

From

$55

Average Procedure Time

45 Minutes – 1.5 Hours

Procedure Recovery Location

Outpatient
Contact Us
Put Your Best Face Forward
At Shumway Cosmetic Surgery in La Jolla, CA, we understand the benefits of feeling and looking beautiful. Dr. Shumway has noticed that his patients who enjoy frequent facial treatments seem to have clearer and healthier skin. Each facial at Shumway Cosmetic Surgery is personalized for your skin needs so we can help you put your most beautiful face to the world. Contact our La Jolla, CA office to make an appointment for a facial or any of our skin rejuvenating services.
Related Procedures