If you're a mom, then you're probably giving your children almost everything you've got – and then some. Motherhood can make you forget about yourself and your needs, but it's important to remember that the better you feel, the more you have to give. Fortunately, there are now many options for improving your body after baby. La Jolla, CA cosmetic surgeon Dr. Robert A. Shumway regularly consults with women who desire to get their pre-pregnancy figure back. He is a diplomate of the American Board of Cosmetic Surgery and has trained at some of the leading medical centers in the United States. He has more than 20 years of experience working with women, focusing on their specific goals and desires for cosmetic surgery. The mommy makeover usually targets three areas: breasts, tummy, and fat.
While childbirth is an exciting and amazing moment for a woman, changing the size and shape of certain body parts can be so frustrating. The most exciting news is that with a mommy makeover at Shumway Cosmetic Surgery, it's achievable to get a tighter, slimmer figure. Our goal is to present you with options to help you achieve the body you desire using the techniques that are appropriate for your needs through a combination of breast lifts, breast augmentations, tummy tucks, fat reduction, excess skin removal, and fat transfer. The mommy makeover reshapes the breasts, tummy, and lower body — essentially any body part affected by pregnancy, weight fluctuations, or breastfeeding can be enhanced. Call today to get started on your way to the renewed you and schedule a consultation with Dr. Shumway.
Mommy Makeover Reviews
"Absolutely the best surgeon and staff overall! I had my surgery on January 3rd 2018 and have received the best care. On the 3rd day I was walking around like I never had surgery!! ( and my belly button is beautiful) Dr Shumway is very thorough and such a great teacher! I travel from Texas and will continue to travel to see him and the staff!  Besides my wonderfully mommy makeover, my husband and I loved our facials from Heather! Thank you Dr shumway for taking great care of my scars!!!"
- N.S. /
Yelp /
Feb 27, 2018
"This community of staff and Dr. Shumway are absolutely amazing. I'm referring a friend to them for her mommy makeover and will soon be there for another enhancement. They treat you like family and are the true definition of a team."
- C. /
Google /
Dec 09, 2017
Previous
Next
Mommy Makeover - Ideal Candidates
Some mommies are blessed with bodies that bounce right back but don't worry if that's not you. There's still hope for mommies for whom diet and exercise just do not work it off. At Shumway Cosmetic Surgery, we can help you get your body back. Dr. Shumway can combine a customized set of procedures for your mommy makeover to address your problem areas. If you are past childbearing and are frustrated with sagging and deflated breasts, a "c-section pooch," extra skin in the abdominal area, or any undesirable areas of fat or skin on the lower back, hips, and buttocks — this procedure could be a great option for you.
It's important to keep in mind that some bodies take longer than others to shed the baby weight. We recommend waiting for surgery until your body has had about 3 – 6 months post-delivery to heal. You must be done breastfeeding if you plan on any breast enhancements. Cosmetic surgery should be supplemental to a healthy diet and exercise plan, not a replacement for it.
Mommy Makeover - Surgical Technique
The mommy makeover procedure is a custom surgery tailored for patients by cosmetic surgeon Dr. Shumway based on the areas of concern to be addressed. A variety of procedures can be performed together or staged in a succession of surgeries — the most popular treatments are:
Breast lifts
If you're satisfied with the size of your breasts and are concerned mainly with sagging from stretched-out skin and supporting tissue, a breast lift that removes excess skin and remodels the breast tissue might be right for you. A breast lift will eliminate sag and extra skin. It will not make the breast bigger. Dr. Shumway will reposition it at a higher place on the chest and close with sutures. If you wish to have larger breasts with the lift, you can also have breast implants or a fat transfer performed in the same surgery.
Breast augmentations
If restoring the size and volume of your breast is your primary goal, implants are a better bet. Then again, if your post-pregnancy breasts could use some support and volume, you can combine both a lift and an augmentation for optimal results. For implant surgery, Dr. Shumway will help you select the appropriate implant type, size, and shape. He will also discuss how you will want the implant placed in your chest and what kind of incision you are expecting to accomplish your aesthetic goals.
Tummy tuck
If you think about it, your body is amazing because your muscles and skin can adjust to accommodate a growing baby. Unfortunately, that flexibility does not work backward. Tummy tucks restore firmness to weakened or separated abdominal muscles while removing loose skin, resulting in a smoother profile. Plus, here's a bonus for women who had a c-section: your incision can be reused or replaced during a tummy tuck so you'll only have one scar! Also, you may ask about other skin tightening surgeries, such as a thigh lift or a butt lift if you have sagging skin in those areas as well. With a tummy tuck, the post-pregnancy belly can be gone for good.
Liposuction
Many women have trouble losing the baby weight they gained during pregnancy (especially those last few pudgy pounds on the stomach and hips). Dr. Shumway provides liposuction as a great addition to the mommy makeover. We can use liposuction to remove stubborn fat in conjunction with a tummy tuck or on other problem areas, like your thighs, back, and arms. In addition to traditional "vacuuming" liposuction, Shumway Cosmetic Surgery also offers laser fat removal procedures, such as SmartLipo® Triplex™ and CelluLaze™, which has the added benefit of reducing cellulite.
Mommy Makeover - What to Expect
You will start your recovery at home with rest and proper aftercare. This phase is generally a slow process. Standing upright will be difficult the first couple of weeks, and a carefully followed, at-home treatment protocol will be needed to ensure the incisions heal properly. The majority of women find the healing process can last around six months. Even while the primary recovery could take months, the majority of women are able to get back to a somewhat normal routine within several weeks. Exercise should be held off for several months (until cleared by Dr. Shumway). In the end, the mommy makeover procedure at Shumway Cosmetic Surgery can make an incredible impact on your body.
How much does a mommy makeover cost?
Mommy makeover costs will vary, depending on which procedures are part of your surgical plan. During your consultation, Dr. Shumway will develop your treatment plan, and then he will be able to discuss possible costs. A mommy makeover is about rejuvenating your body and confidence after having children so it is best to concentrate on reaching your goals rather than shopping for the budget surgeon. Shumway Cosmetic Surgery takes various payment methods and we can supply you with information on finding low-interest financing for your mommy makeover.
How do I decide what to include in my mommy makeover?
During your consultation with Dr. Shumway, he will understand your concerns and goals before performing a physical examination. Following this, he can give you suggestions on what to include in your surgical plan. Typically, women select a breast surgery (an augmentation, lift, or both), plus a tummy tuck and liposuction.
What about nonsurgical treatments?
Childbirth and pregnancy are hard on your body, which is why nonsurgical procedures usually aren't enough to produce noticeable improvements. In your consultation, Dr. Shumway will explain both nonsurgical and surgical treatments. After listening to your concerns and goals, he will tell you if you qualify for procedures, like nonsurgical liposuction (SmartLipo), cellulite reduction (Cellulaze), skin treatments, or cosmetic injectables.
Will I have scars?
Although a mommy makeover gives you a rejuvenated figure, it does leave surgical scars. Dr. Shumway will make small, clean incisions. Most scars will be placed so they can be covered with swimsuits and underwear. When reviewing your post-surgical care instructions, Dr. Shumway or a member of our team will give you tips on scar care so your stitches heal and fade well.
What if I get pregnant again?
Ideally, you should hold off on getting a mommy makeover until your family is complete so your results aren't compromised. In most cases, all treated areas of your body are at risk for changing if you got pregnant again. Should you have another child after a mommy makeover, another surgery may be necessary to restore your results.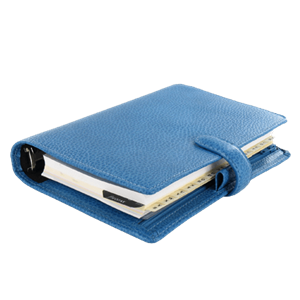 Plan Your Procedure
Starting

From

$8,500

Average Procedure Time

2.5 – 4 Hours

Procedure Recovery Location

Outpatient
Contact Us
You deserve a Mommy Makeover
Loose puckered tummy skin, stubborn leftover fat, hollow breasts, droopy nipples — as much as you love your little munchkins, this was not part of the plan. Let's make a new plan. Instead of feeling upset with your current figure while trying your hardest to rid those final pounds, we welcome you to phone Shumway Cosmetic Surgery in La Jolla, CA to hear more about the body contouring options we offer. Drooping breasts, wrinkles, and other surface irregularities can be corrected with this effective surgery. When in for your initial consult, cosmetic surgeon Dr. Shumway will talk about your concerns and create a custom treatment plan to refine each area.
Related Procedures
Related Post