While flat, gaunt cheeks were popular in the 90s, classic beauty calls for full cheeks that help you appear youthful and healthy. From the award-winning Juvéderm collection of nonsurgical dermal fillers, Voluma is uniquely designed to give lift and contour to the mid-face for a younger look. At his office in La Jolla, CA, cosmetic surgeon Dr. Robert A. Shumway offers injection sessions of Voluma to correct a sunken mid-face that is hollow and flat due to aging, weight loss, or genetics. Giving you improvements that are visible for as long as two years, Voluma is a dermal filler with hyaluronic acid (HA) to help your face feel softer and look fuller and smoother.
While cheek implants are one option to address volume loss in the mid-face, not every person is comfortable with the idea of having surgery. At Shumway Cosmetic Surgery, we understand, which is why we offer Voluma — a nonsurgical dermal filler that provides reliable lift, excellent volume, and gorgeous contours to your cheeks. Make an appointment to find out more about how Voluma treatments at Shumway Cosmetic Surgery may refresh your overall appearance by increasing lift and fullness.
Many people see decreased fullness of the apples of their cheeks when they age or after they have dropped a large amount of weight. Other people have been born with thin cheeks and want treatment with Voluma to enhance their face. Female patients who are nursing or pregnant should not get injectable treatments. Voluma by Juvéderm is approved by the FDA (Food and Drug Administration) for patients 21 and older. You will complete a consultation to decide if Voluma is an effective filler for you. After considering your needs, goals, and medical history, a unique injectable treatment plan will be formed.
Reviews
"Dr. Shumway and staff are wonderful. He is careful and skilled at natural looking bodies."
- S.B. /
Google /
Dec 02, 2019
"Awesome Lip Injections!! Dr. Shumway is the best injector for lips and cheeks.  I lost a lot of volume in my face recently from weight loss and....uh, aging (unfortunately).  He injected permanent filler in my lips and Restylane in my cheeks.  I look like I did about 5 years ago!  I am very happy with the results.  Thank you Dr. Shumway!"
- C.G. /
Yelp /
Nov 06, 2019
"Dr.shumway is awesome for so many reason and this is an amazing deal that I wanted to share with everyone! Any surgery you want!"
- C.L. /
Yelp /
Nov 04, 2019
"I highly recommend coming to Dr. Shumway not only is he a great doctor but the front staff is amazing! I am always greeted with warm smiles. His staff & him self made me feel very comfortable when I first came in to get Dysport. I will never go anywhere else."
- A.M. /
Yelp /
Jun 06, 2019
"I highly recommend Dr shumway. I will recommend him and his staff to anyone. I got a BA in nov 17 and my results amazing I also got some Botox in my forehead. When I first went in I was so nervous but the dr shumway and his staff made me feel so comfortable"
- M.M. /
Yelp /
Jun 06, 2019
Previous
Next
After your consultation with Dr. Shumway, your procedure may be planned for your next appointment or completed that day based on schedule availability. In a private room, you will relax as your skin is cleaned to prepare for the Voluma injections. Dr. Shumway may also use a local anesthetic to help make the treatment more comfortable if desired. For accuracy, Dr. Shumway will mark the areas to be treated before administering the Voluma injections with a fine-gauge needle. After the filler is applied, you may have mild redness and swelling, but this typically subsides in a few days.
For many patients, the effects of Voluma injections can be seen right away and typically last around two years. It's unusual to experience lasting or severe reactions from Voluma, but if you do have concerns or a reaction, please contact Shumway Cosmetic Surgery for more information. Common side effects are light swelling, redness, or irritation of the treated area. These cases are usually extremely minor. Ask Dr. Shumway about how soon to make your next procedure to either increase or prolong the effects of Juvéderm Voluma.
Frequently Asked Questions
How much does Voluma cost?
Costs for a Voluma treatment will vary based on the amount of product that is used to match your treatment goals. You should not go anywhere that offers knock-off or extremely cheap fillers. Before your first treatment, Dr. Shumway will examine your face and create your personal treatment plan. Then, we will estimate how much Voluma will be used for your session and costs.
What is hyaluronic acid?
HA (hyaluronic acid) is a substance found naturally in your skin that binds water to cells. One of its functions is to hold moisture and build volume in the skin. Voluma, like other fillers in the Juvéderm family, is made with a synthetic hyaluronic acid. When the hyaluronic acid-based Voluma formula is injected, it restores contour to your cheeks. The HA also improves your skin's ability to retain moisture so it's healthier and softer.
How long do the results from Voluma last?
Ideally, Voluma results can last for as long as two years. Right away, you should be able to see improvements from your treatment, which should continue to get better in the following month. You might want multiple Voluma injections, particularly if you would like to significantly increase the volume in your mid-face.
Is there any downtime needed after a Voluma treatment?
After a Voluma treatment, you may resume your normal activities. However, it's recommended that exercise and other strenuous activities be skipped for at least one day. Dr. Shumway will explain what you can do at home to make sure your results look great and last a long time. You might place a cold compress over the treatment areas to minimize bruising and swelling. Dr. Shumway might also recommend propping your head up with a few pillows while your sleep. You should not touch your face to avoid pushing the filler into other areas.
What are the possible side effects of Voluma?
Some patients have some swelling and bruising in and around the treatment areas for up to one month. Other possible side effects are firmness, tenderness, bumps, discomfort, redness, discoloration, and itching. If any of these appear, injection side effects are typically mild or moderate. For any questions, lasting side effects, or you have symptoms of an infection, contact Shumway Cosmetic Surgery.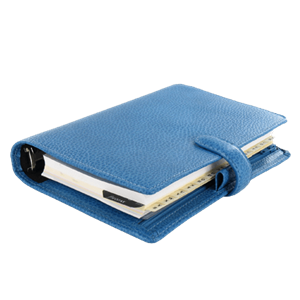 Plan Your Procedure
Average Procedure Time

30 – 60 Minutes

Procedure Recovery Location

Outpatient
Contact Us
Seek Greatness With Voluma
If you want more volume in your cheeks or lift in the middle of your face, find out more information about Voluma injectable dermal fillers at Shumway Cosmetic Surgery in La Jolla, CA. Schedule an appointment to meet with cosmetic surgeon Dr. Shumway for a skin assessment and a personal plan that may include Voluma, other Juvéderm injectable fillers, or laser skin procedures to promote a youthful appearance and radiant complexion.
Related Procedures