Injectable Silikon 1000 (polydimethylsiloxane) has been used all over the body for medical purposes and is FDA approved for retinal detachment surgery. At Shumway Cosmetic Surgery, we often use Silikon 1000 cosmetically to augment lips, improve acne scars, fill facial wrinkles and folds, enhance nasal features, and to fill subdermal depressions and defects. Dr. Robert A. Shumway, a very experienced La Jolla, CA cosmetic surgeon and a diplomate of the American Board of Cosmetic Surgery, has used Silikon 1000 cosmetically for more than 20 years with excellent and safe results. In skilled hands, Silikon 1000 is one of the most reliable "off-label" dermal fillers on the market.
As a medical grade form of purified silicone manufactured by Alcon Labs in Fort Worth, TX, Silikon 1000 has been successfully used by qualified cosmetic surgeons and cosmetic dermatologists for more than 30 years as an "off-label and permanent" dermal filler. There are a variety of fillers that could help meet your expectations and goals. To find out which products are right for you and your filler needs, we encourage you to visit Shumway Cosmetic Surgery, where Dr. Shumway can help you learn more.
Reviews
"Dr. Shumway and staff are wonderful. He is careful and skilled at natural looking bodies."
- S.B. /
Google /
Dec 02, 2019
"Awesome Lip Injections!! Dr. Shumway is the best injector for lips and cheeks.  I lost a lot of volume in my face recently from weight loss and....uh, aging (unfortunately).  He injected permanent filler in my lips and Restylane in my cheeks.  I look like I did about 5 years ago!  I am very happy with the results.  Thank you Dr. Shumway!"
- C.G. /
Yelp /
Nov 06, 2019
"Dr.shumway is awesome for so many reason and this is an amazing deal that I wanted to share with everyone! Any surgery you want!"
- C.L. /
Yelp /
Nov 04, 2019
"I highly recommend coming to Dr. Shumway not only is he a great doctor but the front staff is amazing! I am always greeted with warm smiles. His staff & him self made me feel very comfortable when I first came in to get Dysport. I will never go anywhere else."
- A.M. /
Yelp /
Jun 06, 2019
"I highly recommend Dr shumway. I will recommend him and his staff to anyone. I got a BA in nov 17 and my results amazing I also got some Botox in my forehead. When I first went in I was so nervous but the dr shumway and his staff made me feel so comfortable"
- M.M. /
Yelp /
Jun 06, 2019
Previous
Next
The best candidates for Silikon 1000 injection treatments are adult men and women with realistic expectations of how this filler can be used for the signs of aging, volume deficits, scar fillers, and other augmentation treatments. Silikon 1000 candidates are patients who carefully follow their physician's orders and understand that several injection sessions may be required at two-month intervals for the best results. A physical examination and a medical history will be collected at the consultation to determine if this injectable is an excellent fit.
When a candidate consults with Dr. Shumway about this injectable, he discusses the risks of Silikon 1000 injections and asks for a consent signed by the patient. The risks include (but are not limited to) infection, overcorrection, siliconoma formation, local pain, and bruising.
A sterile injection of Silikon 1000 is performed by Dr. Shumway deep within the dermis or into the shallow subdermal regions of the skin via micro-droplet application with a small diameter needle. Dr. Shumway uses the graded micro-droplet approach in a conservative approach to avoid complications from over-injections of Silikon 1000. We require our Silikon 1000 patients to come in for repeat injection sessions every two months after the first appointment. This way, Dr. Shumway can perform a post-injection follow-up, evaluate the cosmetic response to the Silikon 1000, and observe your progress. This staging method also gives your treatment area a chance to appear augmented at a gradual pace instead of looking immediately bigger for a subtle, natural result.
Since Silikon 1000 dermal injections are changeless, any "revision" of a treated area may require surgical removal or excision. Dr. Shumway has not had to perform a Silikon 1000 revision surgery to date, and he stands behind his cosmetic surgery procedure work. In other words, Dr. Shumway would help any of his patient's if they had a cosmetic issue.
The recovery from Silikon 1000 injections is normally very easy. We recommend taking an over-the-counter pain reliever and apply an ice compress to the post-injection area for the first 24 hours. Sometimes, Dr. Shumway recommends post-procedure massage and manipulation as required by his written instructions. Silikon 1000 is a soft, instant plug-and-play filler that actually improves over the following six weeks as the silicone micro-drops enlarge via collagen encapsulation. This is good news because the collagen fibers lock the tiny, soft drops into place and retard migration as they grow in overall diameter.
You may see some bruising and swelling at the injection site, but these symptoms will fade away quickly. If you are experiencing any signs of infection or concerning issues about your treatment area, please call our office for assistance.
Frequently Asked Questions
How much does this filler cost?
The cost of a Silikon 1000 treatment will vary, depending on how much is needed to achieve desired results. During your initial consultation, we will create a customized treatment plan that best fits your needs and price point. Historically, Silikon 1000 is less expensive than other brand name fillers that you have to maintain with repeat filler appointments.
How do I know which injectable filler is right for me?
The type of injectable filler chosen for your treatment will be based on the area being treated and your wanted outcome. Depending on whether you want to reduce the appearance of fine lines or are wanting to create fuller, plumper lips, we will understand your needs before determining the best filler for optimal results. With so many different dermal fillers on the market, it can be difficult to identify which one is the best for you, but our team works to ensure you experience a natural-looking, rejuvenated look.
What are the benefits of Silikon 1000?
The unchanging benefits of Silikon 1000 injections are immense and include soft full lips, improved facial scars, decreased nasolabial folds, a better shape to the nose, and a refined appearance of the skin. Silikon 1000 is less expensive than the other facial fillers and provides a permanent result and improvement.
How long will the results last?
Other dermal fillers may last for a few months to a couple years. The longevity of your results with Silikon 1000 should not change once it is placed under your skin.
What areas of my face can be treated with Silikon 1000?
Dermal fillers can address signs of aging throughout your face by either smoothing static lines or adding volume. Fillers can be injected into moderate to severe parentheses, marionette, and corner lines around your mouth and nose. Additionally, they can temporarily add volume to your cheeks and lips. If you have an area where you have a question about, please ask Dr. Shumway in your consultation for more information.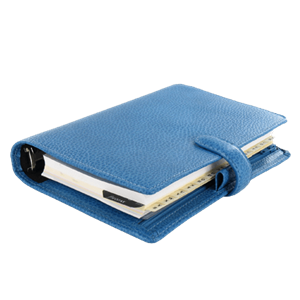 Plan Your Procedure
Average Procedure Time

30 – 60 Minutes

Procedure Recovery Location

Outpatient
Contact Us
Volume Deficits can Disappear
If time is no longer on your side when it comes to your facial skin appearance, but you are slightly intimidated at the idea of plastic surgery, may we make a suggestion? If you are here searching for a cosmetic surgeon who performs nonsurgical treatments, like Silikon 1000, to add volume, then would you be willing to consult with us? Dermal fillers by our cosmetic surgeon, Dr. Shumway, create youthful- looking skin without the risk of scarring or a lengthy recovery afterward. Pick up the phone and call Shumway Cosmetic Surgery or fill out our "Request Consultation" form on this page and reach out to us. We will get you started in the right direction.
Related Procedures