About Facial Fat Grafting
Let's be honest — we all want a great body. But the reality is that most of us have excess fat where we would rather not have it and lack volume in places where we want more fullness, such as the face, hands, or breasts. Wouldn't it be nice if you could take fat from one part of your body and transfer it to another area that needs a little oomph? This may sound like wishful thinking, but it's not. It is called facial fat grafting. This method by Dr. Robert A. Shumway can accomplish your beauty goals through harvesting your own fat via liposuction, then injecting it into your desired facial area. He is a diplomate of the American Board of Cosmetic Surgery and an experienced cosmetic surgeon who can skillfully apply the purified fat to the desired parts of your face for lasting, beautiful results.
Nowadays, there are many treatments that rejuvenate the fullness and contours of your face; however, fat grafting to the face is increasing in popularity due to its natural-looking outcomes and long-lasting benefits for the skin. Lost volume, often caused by aging, is usually most prominent in the areas around the eyes, cheeks, and jawline. Fat grafting to the face can be used to diminish some of the more typical signs of aging, and it rebuilds fullness by smoothing lines, wrinkles, and folds throughout your face with your own fatty tissue. You don't just see a rejuvenated facial appearance, but you get to improve your body as well. To find out more about fat grafting to the face, contact Shumway Cosmetic Surgery in La Jolla, CA to make an appointment with Dr. Shumway. He will evaluate you personally to determine the best surgical technique for amazing results.
Reviews
"Dr. Shumway and staff are wonderful. He is careful and skilled at natural looking bodies."
- S.B. /
Google /
Dec 02, 2019
"Awesome Lip Injections!! Dr. Shumway is the best injector for lips and cheeks.  I lost a lot of volume in my face recently from weight loss and....uh, aging (unfortunately).  He injected permanent filler in my lips and Restylane in my cheeks.  I look like I did about 5 years ago!  I am very happy with the results.  Thank you Dr. Shumway!"
- C.G. /
Yelp /
Nov 06, 2019
"Dr.shumway is awesome for so many reason and this is an amazing deal that I wanted to share with everyone! Any surgery you want!"
- C.L. /
Yelp /
Nov 04, 2019
"I highly recommend coming to Dr. Shumway not only is he a great doctor but the front staff is amazing! I am always greeted with warm smiles. His staff & him self made me feel very comfortable when I first came in to get Dysport. I will never go anywhere else."
- A.M. /
Yelp /
Jun 06, 2019
"I highly recommend Dr shumway. I will recommend him and his staff to anyone. I got a BA in nov 17 and my results amazing I also got some Botox in my forehead. When I first went in I was so nervous but the dr shumway and his staff made me feel so comfortable"
- M.M. /
Yelp /
Jun 06, 2019
Previous
Next
A fat transfer can help if you want to add volume that looks natural to certain places in your face. A transferring of fat to your face may improve wrinkles, such as laugh lines, smile lines, and Crow's feet. Grafted fat may also reduce the visibility of acne scars and pitted areas. You may also enhance your cheeks and lips for a rejuvenated appearance. With results similar to an injectable wrinkle filler, such as Restylane® or Juvéderm®, a facial fat transfer is a great option if you'd like longer-lasting results. In order to be a candidate for a fat transfer, you need to have enough extra fat to fulfill your goals.
A fat transfer is ideal for patients between the ages of 30 – 65 who are in good general health. You must also have donor sites from which fat can be taken. Of course, a positive attitude and realistic expectations are important, too. Candidates for fat transfer will identify with one or more of the following:
You want smoother laugh lines, smile lines, and Crow's Feet for a youthful look
You require to reconstruct a section of your face or hide obvious signs of trauma
You wish to rejuvenate your hands or face for a youthful look
You desire fuller, more rounded lips or cheeks
Fat transfer is a two-step surgery that includes liposuction and injection. Since only a minimal amount of fat is needed, Dr. Shumway usually uses twilight or local anesthesia. To start, Dr. Shumway will use liposuction to extract fat, which may be taken from your abdomen, hips, or flanks. When the fat is removed, it will be processed and then placed into syringes. Dr. Shumway uses various techniques and injection angles to provide high immersion rates into your skin, as well as to create evenness. According to your surgical plan, fat will be grafted to your lips, cheeks, and/or below your eyes to create volume, as well as to improve lines, wrinkles, and facial scars.
Following your fat graft, your liposuction incisions will be closed and bandaged before you're sent into recovery. Prior to your procedure, Dr. Shumway will let you know what will happen after surgery and ways you are able to heal more comfortably. Follow-up appointments should be made at our La Jolla, CA office so Dr. Shumway can assess your healing and results. Your recovery will be different, depending on the amount of fat that is taken and grafted, but you need to plan to spend a few weeks to rest and recover. At first, you might feel uncomfortable with swelling and bruising at the area(s) that received liposuction along with the grafted area(s). You might see a little improvement immediately; however, it is going to take a few weeks until you'll be able to see your final outcomes. A little bit of fat might be reabsorbed, but with good maintenance, your improvements can last for several years.
Frequently Asked Questions
How much does facial fat grafting cost?
Costs for facial fat grafting will include fat removal and will vary, depending on the amount of volume being transferred. Following a complete examination, Dr. Shumway will decide how much fat is required to achieve your goals and develop a personal plan. After this, he can start to calculate costs, like anesthesia and facility fees.
Should I get a dermal filler or fat transfer?
Both a fat transfer and an injectable wrinkle filler (for example, Restylane and Juvéderm) may correct the visibility of fine lines and static wrinkles while also restoring volume. Although wrinkle fillers may create beautiful results, a facial fat transfer typically lasts longer and looks more natural. If you need help deciding how much volume you want and in which areas, Dr. Shumway might recommend using wrinkle fillers temporarily. As soon as you've decided what you like, Dr. Shumway will schedule a fat transfer for long-lasting results.
Can facial fat grafting be combined with another procedure?
A fat transfer to the face may be performed with another procedure, like a wrinkle relaxer (BOTOX) or a facial treatment. A fat transfer is also a good way to enhance another cosmetic surgery. A fat graft will increase volume to improve the balance of your face during a facelift, chin implant, or cheek implants. Talk to Dr. Shumway in your consultation about your needs and wants so he can develop a plan with nonsurgical and surgical procedures that reach all your aesthetic goals.
How long does facial fat grafting take?
How long it takes to complete your fat transfer will depend on the amount of fat being taken, plus the volume required to reach your goals. When your plan is developed in your initial consultation, Dr. Shumway will discuss what you can expect. Dr. Shumway takes his time to carefully inject even layers of fat with advanced techniques so your outcomes are natural.
Which areas of the face can be improved with fat grafting?
Fat grafting may be used in several areas to increase volume or decrease lines. A fat transfer is ideal to augment the mid-face so that the area looks lifted and fuller without surgery. Additionally, fat may also be used to add volume to your upper and/or lower lips. You can also get a fat graft to improve the sunken or hollow under eye areas. A fat transfer to your face may also correct scars and wrinkles (for example, marionette lines or brow furrows). Dr. Shumway will develop your personal treatment plan to focus on your needs and cosmetic goals.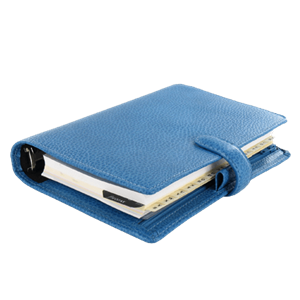 Plan Your Procedure
Starting

From

$5,500

Average Procedure Time

1.5 – 2 Hours

Procedure Recovery Location

Outpatient
Contact Us
Have A Facial Consultation
Fat transfer is an incredible way to add volume, even out lines, and enhance your gorgeous face. When you wish for a more youthful, radiant look with a short recovery, we invite you to find out more about a fat transfer at Shumway Cosmetic Surgery, and find out how it can help you meet your aesthetic goals. It's a great choice for those who want a natural improvement and long-lasting results. Contact our La Jolla, CA practice right away to set up your appointment with Dr. Shumway for this innovative procedure.
Related Procedures