If you're unhappy with your facial profile because of a weak chin, request a consultation for a chin implant with our cosmetic surgeon, Dr. Robert A. Shumway to better balance your features. Dr. Shumway, a diplomate of the American Board of Cosmetic Surgery, will offer professional guidance on the size of your chin implant to help you achieve the most natural-looking results. Mentoplasty (also known as chin augmentation) is a common cosmetic treatment that recontours the chin and lower face. For example, a recessed (sunken) chin can create an unappealing profile because it is not providing the face with the right shape or projection. Dr. Shumway can place a synthetic implant into your chin to build a more prominent jawline and a more definitive profile. In addition to surgery, he offers alternatives to surgery with noninvasive procedures, such as dermal filler injections or a fat transfer, to build up the area with volume to help add contour. You can have a genioplasty, a reshaping procedure, to enhance the chin bone contour for a better cosmetic appearance.
Augmenting your chin can have a major impact on how you present yourself to the world. Make an appointment with Dr. Shumway to see which cosmetic procedure might benefit you the most. Shumway Cosmetic Surgery is dedicated to the aesthetic enhancement of our patients through cosmetic surgery procedures in beautiful La Jolla, CA. He will make recommendations with various cosmetic solutions to get you to the goal you want to achieve.
Reviews
"Dr. Shumway and staff are wonderful. He is careful and skilled at natural looking bodies."
- S.B. /
Google /
Dec 02, 2019
"Awesome Lip Injections!! Dr. Shumway is the best injector for lips and cheeks.  I lost a lot of volume in my face recently from weight loss and....uh, aging (unfortunately).  He injected permanent filler in my lips and Restylane in my cheeks.  I look like I did about 5 years ago!  I am very happy with the results.  Thank you Dr. Shumway!"
- C.G. /
Yelp /
Nov 06, 2019
"Dr.shumway is awesome for so many reason and this is an amazing deal that I wanted to share with everyone! Any surgery you want!"
- C.L. /
Yelp /
Nov 04, 2019
"I highly recommend coming to Dr. Shumway not only is he a great doctor but the front staff is amazing! I am always greeted with warm smiles. His staff & him self made me feel very comfortable when I first came in to get Dysport. I will never go anywhere else."
- A.M. /
Yelp /
Jun 06, 2019
"I highly recommend Dr shumway. I will recommend him and his staff to anyone. I got a BA in nov 17 and my results amazing I also got some Botox in my forehead. When I first went in I was so nervous but the dr shumway and his staff made me feel so comfortable"
- M.M. /
Yelp /
Jun 06, 2019
Previous
Next
Chin Augmentation - Ideal Candidates
As you consider how you would like to improve your appearance through cosmetic surgery, you may want to take a moment to look at your chin. Yes, your chin. Believe it or not, that small area at the bottom of your face not only gives you a convenient way to rest your head in your hand, but it also enhances or detracts from the balance of your face, second only to your nose. Having a weak chin affects your profile, and people consider an attractive profile to be one where the features of your face are in proportion with each other. If you feel that your facial profile could look more masculine or feminine, a different shape or length, then chin augmentation surgery may be for you. This type of facial cosmetic surgeries offers great reassurance for the prominent structures of your face to be in balance.
Chin Augmentation - Surgical Technique
During chin enhancement surgery, a general anesthesia will be administered or in some cases, IV sedation (as determined by Dr. Shumway). The incision is made beneath your chin. In this incision, a groove or pocket is created to keep the implant in its proper place, which involves reducing some of the tissue, cartilage, and bone to create grooves to securely hold your implant in position. The chin implant is placed through the incision and positioned on top of the bone, just below your lower lip. Sometimes, the incision can be created inside the lower lip where it connects to your gumline. Both types of incisions help to conceal scars. Small sutures are used to close the incisions, and the bottom portion of your face will be wrapped with bandages. We will also instruct you on how to care for your incisions for your at-home recovery care.
Chin Augmentation - What to Expect
Chin augmentation treatment yields immediate, visible results, which can be pretty thrilling for our patients. Even though swelling and discoloration will be present following your surgery, this will subside. For the majority of our patients, chin augmentation takes a couple of weeks to heal. Exercise should not be performed within this timeframe. This particular surgery has very high success rates when you are in the care of our talented surgeon, Dr. Shumway, and your outcome should be balanced and well-defined.
As a leader in this field, Dr. Shumway studied at some of the nation's finest medical centers and has taught cosmetic surgery techniques at Duke, UCLA, and UCSD. As a trustee of the California Academy of Cosmetic Surgery, he stresses the importance of close post-operative care by carefully instructing his patients on how to expedite their own healing and recovery.
Chin Augmentation - FAQ's
How much does chin augmentation cost?
Dr. Shumway can begin to estimate your costs for chin surgery in your initial consultation as soon as your surgical plan is developed. Your cost will be based on the size and type of chin implant you select, plus surgical, facility, and anesthesia fees. A surgery like a chin implant can produce beautiful, long-lasting results. Shumway Cosmetic Surgery takes several payments and we will give you information on low-interest financing, which may help make your surgery affordable.
Will augmentation fix my double chin?
Chin augmentation is meant to give you a stronger, sharper look to your lower face. If you are concerned about a double chin, you might prefer neck liposuction to have the excess fat in your submental area (the upper neck below the jawline) addressed. Occasionally, neck liposuction on its own can give you a better jawline and appearance without a chin implant. Dr. Shumway will explain your choices and his suggestions in your first appointment.
Can I combine other facial surgeries with chin augmentation?
Many people get a chin implant along with another facial surgery, such as cheek implants or nose reshaping surgery. Dr. Shumway can help you choose the procedures that best fit your concerns in your initial consultation. It might be challenging to decide by yourself what procedure(s) might be best for you, which is why your first appointment with Dr. Shumway is crucial. He will use his years of experience, advanced training, and his keen sense of aesthetics to help you decide on your unique plan.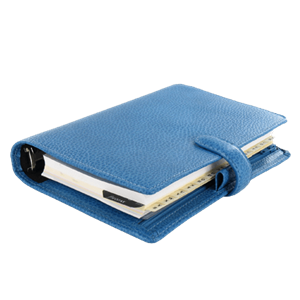 Plan Your Procedure
Starting

From

$4,500

Average Procedure Time

2.5 – 3 Hours

Procedure Recovery Location

Outpatient
Contact Us
Creating Harmonious balance
Chin augmentation creates a harmonious balance by redefining your facial appearance. Cosmetic chin surgery continues to be very beneficial to so many La Jolla, CA men and women who have felt displeased with the appearance of their jawline. If you may feel your chin is too small or too large, then think about scheduling an appointment with our team at Shumway Cosmetic Surgery for chin augmentation. We invite you to call Shumway Cosmetic Surgery and schedule your initial meeting with him to hear more about your choices.
Related Procedures