About Cosmetic Ear Surgery
Ears that appear to stick outward and protrude, are asymmetrical or misshapen, or look too large can have a negative impact on your self-esteem, especially as a child. Ear reshaping surgery (also known as otoplasty) is a cosmetic procedure that helps to redefine the size and shape of the ears. Dr. Robert A. Shumway is a cosmetic surgeon in La Jolla, CA who has helped many adults and children to move past their concerns with showing their ears by having this surgery. No matter the deformity, otoplasty at Shumway Cosmetic Surgery allows our patients to proudly show their face and ears at any angle with self-assurance. If the shape, size, or projection of you or your child's ears cause stress or worry, contact us to schedule with Dr. Shumway for a consultation for otoplasty.
Reviews
"Let me start of by saying Dr. Shumway and his staff are amazing. Since my first appointment to now almost a year post off since my breast augmentation there always giving me the bestservice. I am a mother of 3 and my goal was a natural look and Dr. Shumway did such an amazing job and I highly recommend him. I am from Southern California and I had been debating for years to go to Mexico for my surgery obviously due to the fact in Mexico I would of paid alot less, butI love my results and it was worth every penny. My health was worth every penny to get my surgery done in a safer environment."
- K.A. /
Yelp /
Jan 29, 2020
"I will give him 5 stars  friendly staff, they made me feel supper comfortable.I love my breast implants went from a nearly B to a D we made the best choice and i mean we because he help me out decide what was best for my size.I am petite and i went looking for something that fit my body.I honestly had no complications.the scars are fading away my breast looks awsome. Overall awesome experience!!!! Cant wait to go back"
- V.M. /
Yelp /
Jan 29, 2020
"Dr.shumway is awesome for so many reason and his front staff is a so lovely and help full They answered every question I had prior to surgery and my recovery was amazing I love dr and his staff Kat Yami and tori lovely souls"
- C.L. /
Yelp /
Jan 29, 2020
"I love the staff , super friendly , welcoming , the process from beginning to end made me so excited and comfortable with my the surgery ! Dr Shumway explained what he was doing and answered every question I had without me having to ask , the staff keeps in contact and checks up to ask how the healing is going. I highly recommend coming here for surgeries , facials , etc. Heather is amazing ! My face has never looked better from her facials !"
- J.S. /
Yelp /
Jan 29, 2020
"I had breast implants done with Mr. shumway best service ever ,friendly staff Just amazing!!!! i would happily recommend him."
- V.M. /
Facebook /
Jan 14, 2020
Previous
Next
Ear Surgery Ideal Candidates
Ear surgery can be performed at any age; however, it is extremely common among children with ear abnormalities and surgery is usually recommended before elementary school. By six years of age, this treatment is safe and effective for a child as the majority of the ears have formed by this time.
As an adult, if you are frustrated by the appearance of your ears because they are misshapen or protrude outwardly, otoplasty may be the ideal surgery to attain a more traditional appearance. Dr. Shumway can repair damaged or elongated earlobes as well.
Ear Surgery - Surgical Technique
Cosmetic ear surgery is performed at Shumway Cosmetic Surgery using a form of anesthesia as determined by Dr. Shumway. In most cases, the incisions for otoplasty are placed near the back of the ear or within the inner ear folds. During this procedure, cartilage may be removed or added to create a more natural appearance. Many times, both ears are addressed during surgery. However, there are cases where Dr. Shumway may only repair or enhance one ear if that is all that is necessary to make them symmetrical. Once the ears are surgically situated, the incisions will be closed with sutures and bandaged so they can remain protected. You will leave our office with detailed instructions on how to care for your ears at home and with a follow-up appointment in a few days time.
Ear Surgery - What to Expect
Once treatment has finished, you will be released to leave the hospital to rest and recover at home. Dr. Shumway or a member of his team will give you detailed and specific instructions for recovery. It's very important to not touch the ears. Furthermore, you should not lay on the ears at all. Instead, you should sleep in an upright position for the first several days. Dr. Shumway will ask to see you back within the first week after surgery for a follow-up appointment. At this time, Dr. Shumway will remove the bandages and will look at the surgical results. The outcomes may be noticeable right away and the progression of results will continue to improve as the ears heal. If you have any concerns with the incision sites during recovery, please do not hesitate to call our office for medical assistance.
Ear Surgery - Frequently Asked Questions
How much does ear surgery cost?
Ear surgery costs will be based on what's being done (ear pinning, shaping, earlobe repair, or a combination of cosmetic repairs on the ear). Once Dr. Shumway understands your issues and wants, he will make your treatment plan and provide you with an estimate of expenses.
Will the results of ear surgery last?
Keep in mind that every patient is different, especially when it comes to otoplasty. Children who have otoplasty at age six will have most of their life to see the outcome of their surgery change over time. Older patients may have otoplasty and enjoy the rejuvenating benefits of repairing loose skin. Dr. Shumway will evaluate the ears and then discuss what to expect and also how long the outcomes should last. While the body and face can change dramatically from gravity and age, the impact on the ears will probably be minimal. In the event there are significant modifications to your ears because of an injury, another surgery might need to be done in the future.
Do I need to have both ears done or just one?
Most deformities, such as ears that are too big or stick out, occur in both ears, which means both will need to be addressed. During ear surgery, Dr. Shumway will adjust both ears to make them as symmetrical as possible. However, if just one ear has to be altered, the shape and size will be adjusted to mirror the untreated ear. When he creates your surgical plan, Dr. Shumway will tell you if or both ears need to be corrected.
What about fixing stretched or torn earlobes?
The trend of oversized earrings and ear gauges are making earlobe reconstruction a popular operation at Shumway Cosmetic Surgery. If you're considering otoplasty, schedule an appointment with Dr. Shumway. He will analyze your ears and then discuss what could be done in order to repair your earlobes.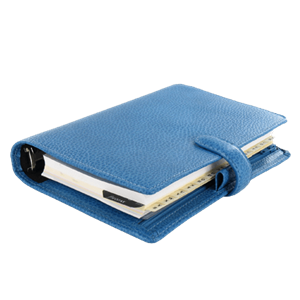 Plan Your Procedure
Starting

From

$4,200

Average Procedure Time

1.5 – 3 Hours

Procedure Recovery Location

Outpatient
Contact Us
Your Ear Shape Matters, Too
Although the ears are not very big, an abnormal size, shape, or position may make a huge difference in your appearance. Ear surgery (otoplasty) may help your child avoid getting teased by classmates, or help you if you feel uncomfortable about your ears. Call Shumway Cosmetic Surgery in La Jolla, CA to schedule a consultation with cosmetic surgeon Dr. Shumway and get more information about surgical ear reshaping. Our team looks forward to helping you achieve a look you will love, as well as the confidence to show it off.
Related Procedures