About Revision Rhinoplasty
Rhinoplasty is among the most sought-after plastic surgeries available and patients are usually ecstatic about their results. But if you're not happy with the look of your new nose shape or you're struggling to breathe following nose surgery, you need to see a cosmetic surgeon for a consultation. A revision rhinoplasty can be performed at Shumway Cosmetic Surgery in La Jolla, CA. Revision or secondary nose surgery can include small changes to better the appearance of your nose or reshape it for easier breathing. You don't have to live with lackluster results or deal with functional issues following a botched rhinoplasty. Arrange an appointment with cosmetic surgeon Dr. Robert A. Shumway to find out more about revision rhinoplasty and your opportunities for achieving better results. He is a diplomate of the American Board of Cosmetic Surgery and has more than 20 years of cosmetic surgery experience.
Reviews
"Dr. Shumway and staff are wonderful. He is careful and skilled at natural looking bodies."
- S.B. /
Google /
Dec 02, 2019
"Awesome Lip Injections!! Dr. Shumway is the best injector for lips and cheeks.  I lost a lot of volume in my face recently from weight loss and....uh, aging (unfortunately).  He injected permanent filler in my lips and Restylane in my cheeks.  I look like I did about 5 years ago!  I am very happy with the results.  Thank you Dr. Shumway!"
- C.G. /
Yelp /
Nov 06, 2019
"Dr.shumway is awesome for so many reason and this is an amazing deal that I wanted to share with everyone! Any surgery you want!"
- C.L. /
Yelp /
Nov 04, 2019
"I highly recommend coming to Dr. Shumway not only is he a great doctor but the front staff is amazing! I am always greeted with warm smiles. His staff & him self made me feel very comfortable when I first came in to get Dysport. I will never go anywhere else."
- A.M. /
Yelp /
Jun 06, 2019
"I highly recommend Dr shumway. I will recommend him and his staff to anyone. I got a BA in nov 17 and my results amazing I also got some Botox in my forehead. When I first went in I was so nervous but the dr shumway and his staff made me feel so comfortable"
- M.M. /
Yelp /
Jun 06, 2019
Previous
Next
You might be a good candidate for secondary rhinoplasty if you need to change or fix the complications from your first rhinoplasty. Rhinoplasty revision is often performed to repair or change the shape and performance of your nose. Patients should be prepared for a long-term repair and have realistic goals before pursuing a revision rhinoplasty surgery. Patients should also know that this surgery may be more difficult than the previous rhinoplasty.
Prior to initiating revision rhinoplasty, Dr. Shumway will meet with you during a consultation to understand your individual desires and aesthetic goals before designing a course of action. A secondary surgery may take longer than the original surgery, but the length of your procedure and the type of anesthesia used will vary on what needs to be performed. Dr. Shumway will also choose to perform either a closed or open approach revision rhinoplasty. During the open technique (the most common approach), Dr. Shumway will detach the skin from the cartilage and bone, allowing for increased visibility. Next, he will shape the nose to the requested stature. The closed technique is much less invasive and is used for less complicated reformations. Sometimes during revision rhinoplasty, a cartilage or bone graft is required to help strengthen and reconstruct the framework of the nose. The incisions will be closed with sutures and bandaged to support your new nose.
Revision rhinoplasty is typically completed as an outpatient procedure under general anesthesia. The amount of time your surgery will take depends upon the type of repair and the technique employed. After the surgery, you will be asked to wear a nose splint for a few days and could be asked to arrange a follow-up appointment to remove the splint and stitches. This will also allow Dr. Shumway to check up on your recovery progress. Since revision rhinoplasty can typically be more difficult than the initial surgery, you can expect the recovery to be more lengthy. You could experience some substantial bruising and swelling, and some discomfort for about two weeks.
Frequently Asked Questions
How much does a revision rhinoplasty cost?
Your cost for revision rhinoplasty will vary, depending on how much reconstruction is required. In your consultation, Dr. Shumway will understand your concerns before examining the results of your original rhinoplasty. When a surgical plan is developed, he can more accurately estimate your costs. Dr. Shumway will also go over payments we accept and information on low-interest financing to make your surgery more affordable.
How long should I wait after my original rhinoplasty?
It is crucial to allow your nose time to heal following nose surgery. In most patients, it may take more than one year for swelling to completely subside so you can see the final shape of your nose. When your nose is fully healed from nose surgery, you need to take some time to decide how you much you like or dislike the appearance, and then schedule an appointment at Shumway Cosmetic Surgery with Dr. Shumway.
How common are revision rhinoplasty procedures?
Nose surgery is a popular cosmetic surgery and many people are pleased with their outcomes. Although, some nose surgeries might need another surgery to finish the results or to fix small flaws. In a few patients, revision nose surgery is necessary to correct large cosmetic flaws or functional issues caused by the first surgery. If you're unhappy at all with your nose surgery by Dr. Shumway or another cosmetic surgeon, visit us for a consultation to get more information on revision rhinoplasty.
How can I ensure that I will receive better results with a revision procedure?
It's very important to do research when selecting a cosmetic surgeon to do a revision rhinoplasty. Dr. Shumway is a skilled cosmetic surgeon with years of training in nose surgery with a unique interest in secondary surgery. He understands the extra skill and advanced techniques needed to complete a second rhinoplasty but not collapsing the structure.
Will I need cartilage grafting?
In some cases, cartilage grafting might be needed. Cartilage grafting is done by removing cartilage and/or bone from another part of the body, like the ribs, and transferring it to rebuild the structure of your nose. Usually, this is only required in serious cases or when the cartilage was damaged in the initial rhinoplasty surgery. Cartilage grafting might be needed to help strengthen your nasal structure so you do not have trouble breathing after revision rhinoplasty. Dr. Shumway will discuss if cartilage grafting may be needed in your initial consultation.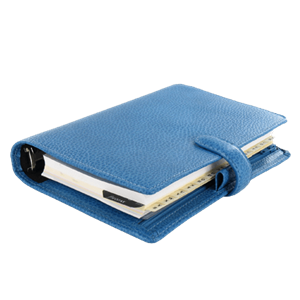 Plan Your Procedure
Starting

From

$7,500

Average Procedure Time

3.5 – 5 Hours

Procedure Recovery Location

Outpatient
Contact Us
Shumway Cosmetic Surgery is dedicated to ensuring that you are given the results you desire, even more so if you had a less-than-desirable experience following your first surgery. At your consultation, we will work to gain an understanding about your needs and aesthetic goals before talking about your choices to provide you with optimal results. If you are interested in secondary rhinoplasty surgery and are ready to schedule your consultation with Dr. Shumway, call our La Jolla, CA practice right away.
Related Procedures